When the mayor elect of a small Kentucky city received a form letter from an activist group in December warning municipalities against erecting nativity scenes on public property, he was perturbed — so much so that he decided to take action.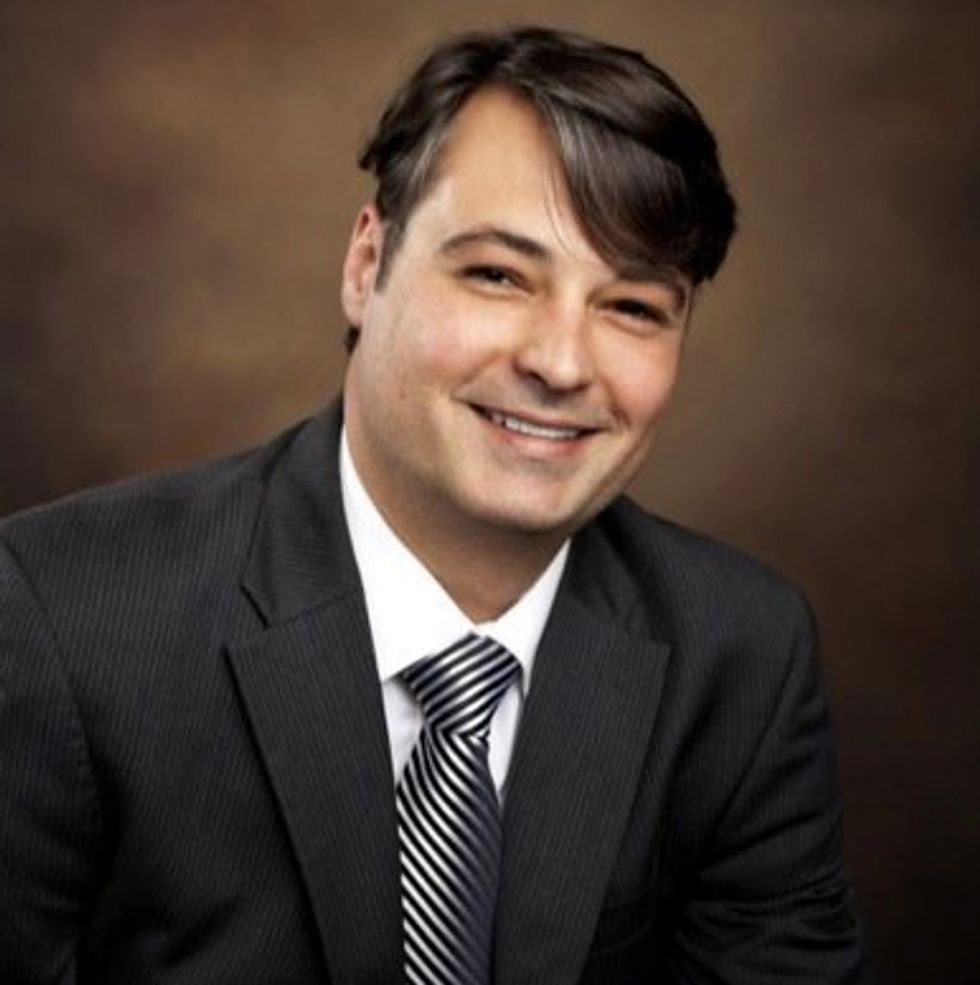 Mayor Andrew Scott of Coal Run, Kentucky (Image via Twitter/Andrew Scott)
Andrew H. Scott, now officially mayor of Coal Run, Kentucky, was so bothered by the text of the letter, which came from an unnamed church-state separatist group, that he told TheBlaze he instantly tossed it into the trash.
In fact, he disposed of it so quickly that he said he can't definitively recall which organization sent it, though the sentiment stuck with him.
"I received a letter at some point close to Christmas … It was regarding a case, I believe, in Franklin County, Indiana, where the ACLU had filed a lawsuit on behalf of the Freedom From Religion Foundation," he said, referencing a well-publicized battle over an annual nativity tradition in Brookville, Indiana. "And, basically, the letter cautioned against putting any type of nativity display anywhere on city property."
Scott felt that the group was attempting to bully political leaders into refusing to display nativities at Christmastime and, considering that Coal Run didn't have a creche up at the time, he said the note had the opposite of its intended effect on him.
"I thought, 'I'm not going to let these people bully me,'" he recalled. "[After] I saw that letter… the first thing I said is, 'We need to get a nativity scene out there.'"
With Christmas just days away and with little time to erect a large nativity, Scott personally went to his local Walmart and purchased the most viable nativity he could find — one that was the size of a typical display families use inside of their homes.
The mayor then strategically placed the tiny nativity right next to a flagpole inside Coal Run Park.
"I don't even know if anyone saw it," he said of the symbolic statement. "But it was the principle."
And next year, Scott said he has bigger plans to build a large nativity that he will likely place in front of the new city hall building, which is currently under construction.
"In my city we say prayer before every commission meeting. If people want to give us hell about that, we'll pray for them, too," he said, decrying what he believes is "a shift in political correctness and tolerance that is geared toward people of faith."
Scott said that there is no denying that Christianity informs the legal code and that, while he's not trying to offend others, he believes it's time for people to stop bowing to atheist activists.
"I think it's important that municipalities and governments all across the United States stand up for what's right," he said, later adding, "It's things like that that get me fired up. The left is trying to fundamentally change things in America."
Scott repeated that he is "not looking for a fight," but said that "they're not going to get me to back down" when it comes to defending his interpretation of the First Amendment — one that affords the rights to post nativities on public property.