LAS VEGAS -- For the first time in the history of "Pure Opelka," TheBlaze Radio's Saturday morning show originated from 2015's Shooting Hunting Outdoor Trade show (SHOT).
On Saturday morning, as the convention wrapped up, we recapped our favorite stories from SHOT and shared some of the Ted Nugent "magic" from his appearance at Outdoor Channel's Golden Moose Awards.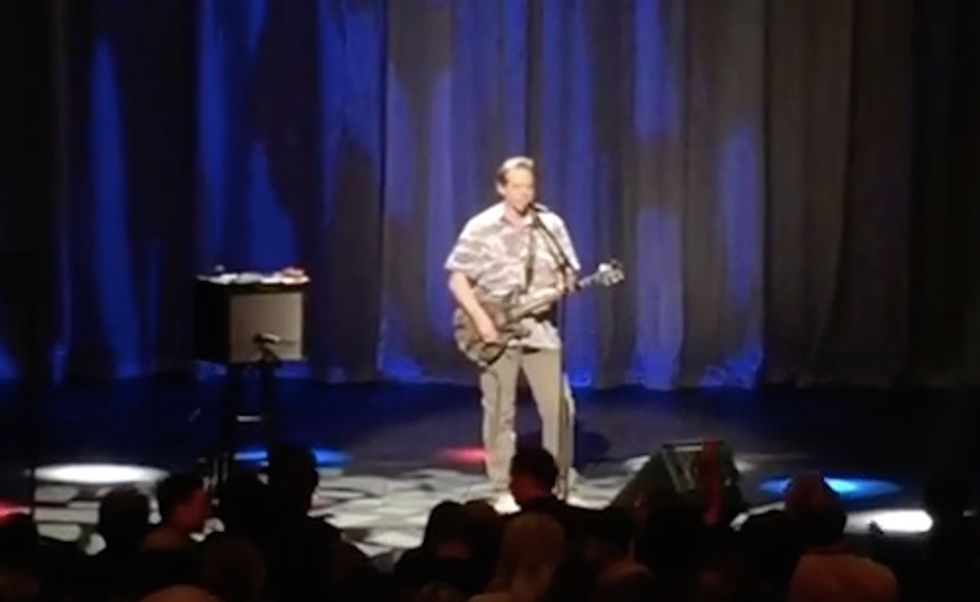 Image: TheBlaze / Mike Opelka
Nugent opened the show with a rousing rendition of the American national anthem. He also won the "Fan Favorite" Golden Moose award for the third consecutive year.
Listen to the entire show (commercial-free) via Soundcloud.
__
Follow Mike Opelka (@Stuntbrain) on Twitter.