The New York Post on Thursday unveiled a brutal front page targeting President Barack Obama over his recent refusal to acknowledge the role Islam plays in fueling violent extremism around the world.
The cover, first posted on the Drudge Report, featured Obama with a blindfold across his face.
"Islamic terror? I just don't see it," it said.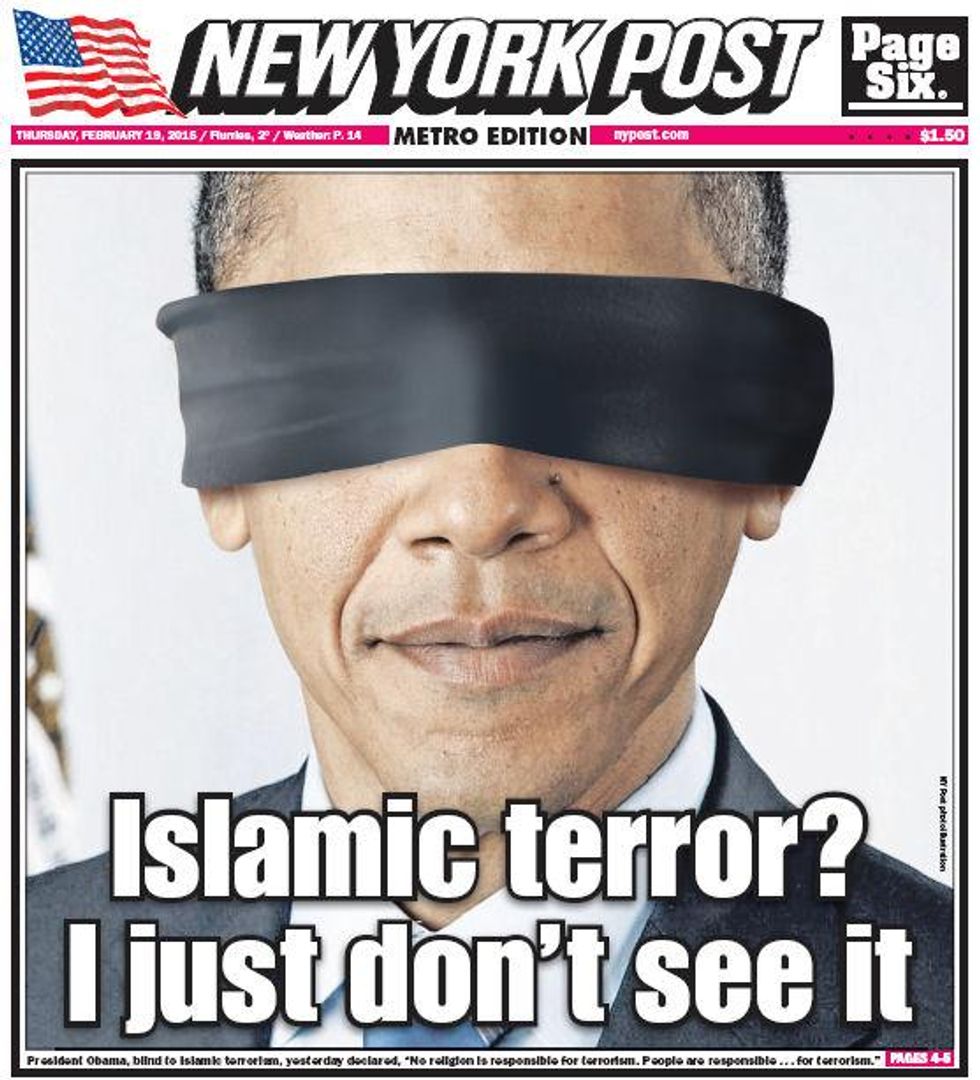 Image source: New York Post via Drudge Report
Obama on Wednesday spoke at the White House's summit on violent extremism, once again contending that "no religion is responsible for terrorism."
"People are responsible for violence and terrorism," the president said.
The Obama administration has come under intense scrutiny in recent months for refusing to use the phrase "Islamic extremism."
—
Follow Oliver Darcy (@oliverdarcy) on Twitter