The Obama administration has handed out millions of work permits to illegal, unqualified or ineligible immigrants over the last five years, according to the latest report from the Center for Immigration Studies.
"These statistics indicate that the executive branch is operating a huge parallel immigrant work authorization system outside the bounds of the laws and limits written by Congress," wrote Jessica Vaughan, who authored the report based on government data received through a Freedom of Information Act request. "Millions of work permits are being issued to illegal aliens and aliens admitted legally, but in a non-work authorized category."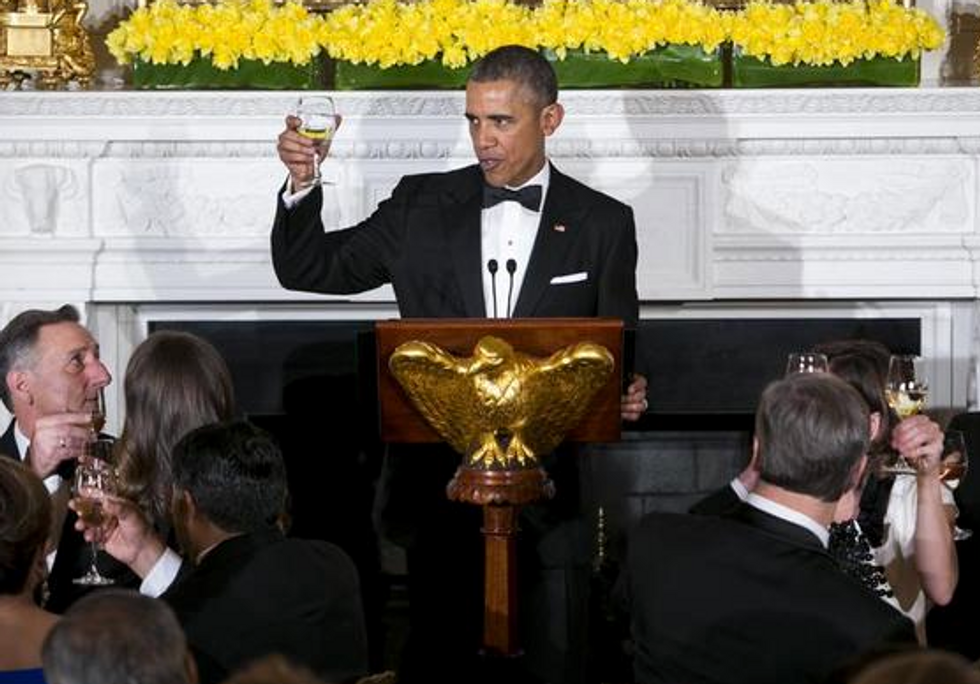 President Barack Obama has given out millions of work permits to illegal immigrants over the last five years. Image: Pool/Getty Images
CIS said that based on the government's own information, more than 2.2 million illegal immigrants were given work permits from 2009 to 2014. Most of them were immigrants who entered without inspection. Hundreds of thousands of others were given out to immigrants holding temporary visas that don't qualify them for employment status.
Additionally, a category of "unknown or unreported" immigrants received another 1.9 million work visas over the same time period. The government's data doesn't describe who those people are any further, but CIS said many of them might be people with temporary protected status or those who applied under President Barack Obama's Deferred Action for Childhood Arrivals program.
That could mean as many as 4 million illegal immigrants improperly received work permits over that time period, and CIS warned that the government should have more information about the "unknown or unreported" people getting these work permits.
"This should be a concern; work permits are a gateway document to driver's licenses and other benefits, and if the government agency issuing them does not know or will not disclose how the bearer arrived in the country, how can others rely on the authenticity of this individual's identity?" report author Jessica Vaughan wrote. "If the government does know, and chooses not to disclose it, that is equally concerning."
Vaughan said the easy accessibility of work permits is essentially allowing illegal immigrants to jump the line and find work ahead of people applying for a green card. She said that by handing them out, the Obama administration is going around the work permit limits set by Congress.
"These statistics confirm the concerns raised recently in federal court, that the Obama administration is flagrantly abusing its ability to grant work permits in order to get around the limits on legal admissions that are set by Congress to protect job opportunities for Americans," she said. "This is happening on a massive scale that goes way beyond deferred action and authorized humanitarian programs."