Twas the night before CPAC... and Louisiana Gov. Bobby Jindal may have just tipped his hand about plans for a 2016 run for the White House.
The Conservative Political Action Conference (CPAC) opens its annual, three-day event in Washington, D.C., starting Thursday morning.
However, Wednesday night, Jindal had a room filled with young conservatives cheering and applauding his brief presentation.
The day before the big conference, a special CPAC Activism Boot Camp kicked off with an afternoon packed full of political activism seminars targeting young conservatives.
Following the sessions, an "Activist VIP Reception" was held in a hotel ballroom. During the two-hour cocktail party, three possible 2016 presidential hopefuls stopped by and spoke to the crowd.
Attendees swarmed Dr. Ben Carson as he talked about the importance of following the Constitution.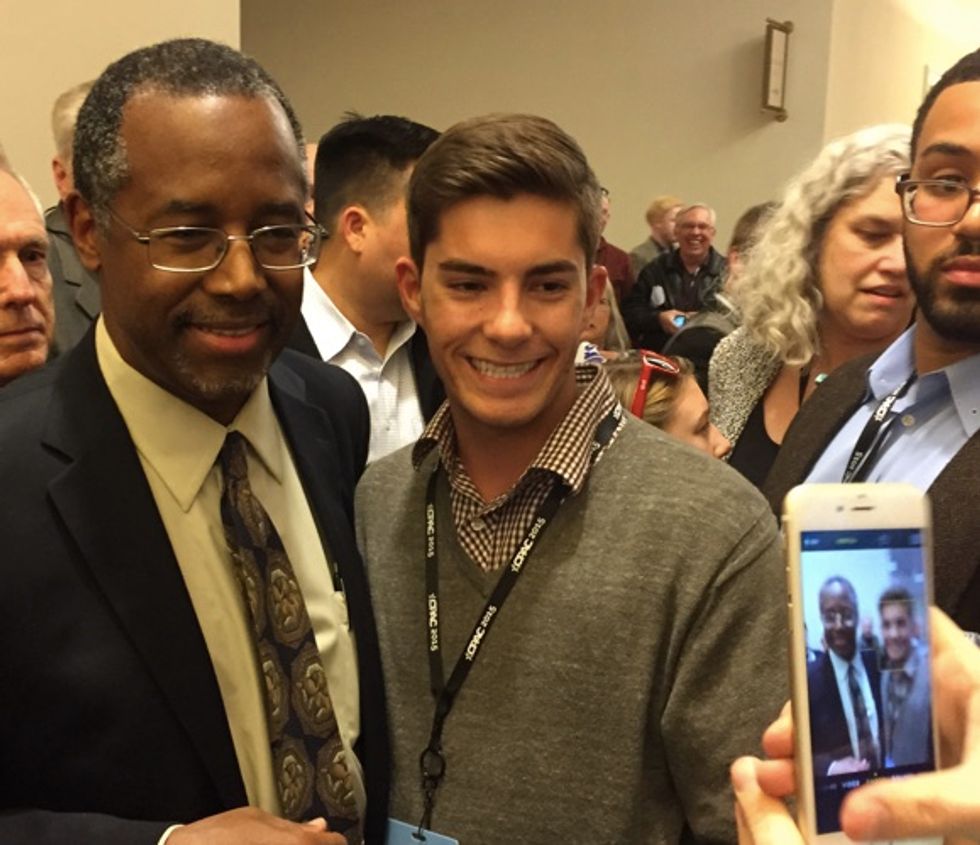 Image: TheBlaze
Former Hewlett-Packard CEO Carly Fiorina stood on a chair and spoke about the vital need to combine activism with great ideas. She also encouraged more "citizens to run for office."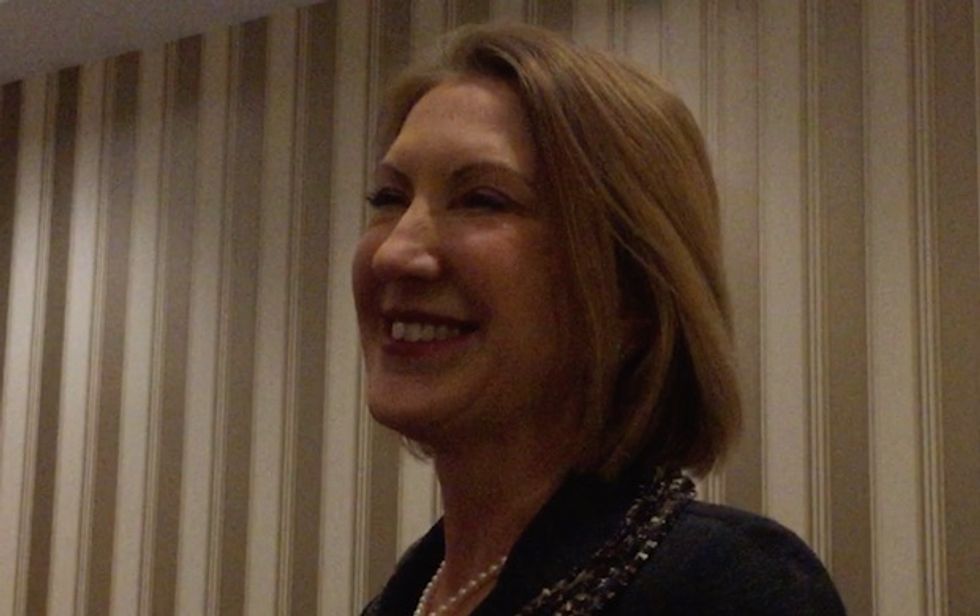 Image: TheBlaze
But, the most enthusiastic response appeared to come during a brief speech given by Jindal, who is believed to be a potential 2016 GOP presidential candidate.
Image: TheBlaze
The governor is slated to address the entire CPAC conference late Thursday after Wisconsin Gov. Scott Walker and before Sarah Palin.
Standing on a chair, Jindal opened his remarks by stating, "We must win the 2016 election."
Jindal talked about how he perceived President Obama to be "in the process of redefining the concept of America, the idea of America."
He spoke about his own parents coming to America over 40 years ago "in search of freedom and an opportunity."
Jindal shared the story of his father telling the kids to "get on your knees and thank God almighty that you were blessed to be born in the greatest country in the history of the world."
He punctuated that story by talking about wanting his three children -- and, one day, his grandchildren -- "to say that same prayer."
Surrounded by cheering supporters, Jindal closed by saying, "It is not optional that we win in 2016. We can win this election. We must win this election. We will win this election."
Watch the video:
__
Follow Mike Opelka (@Stuntbrain) on Twitter.