President Barack Obama's reluctance to say words "Islamic terrorism" has been well noted in media reports. But how do fellow Democrats feel about the president's politically correct wording on the threat posed by radical Islamist groups like the Islamic State?
Last week, MRCTV's Dan Joseph asked several Democratic National Committee members why Obama refuses to use the term "Islamic terrorism." He got a variety of answers.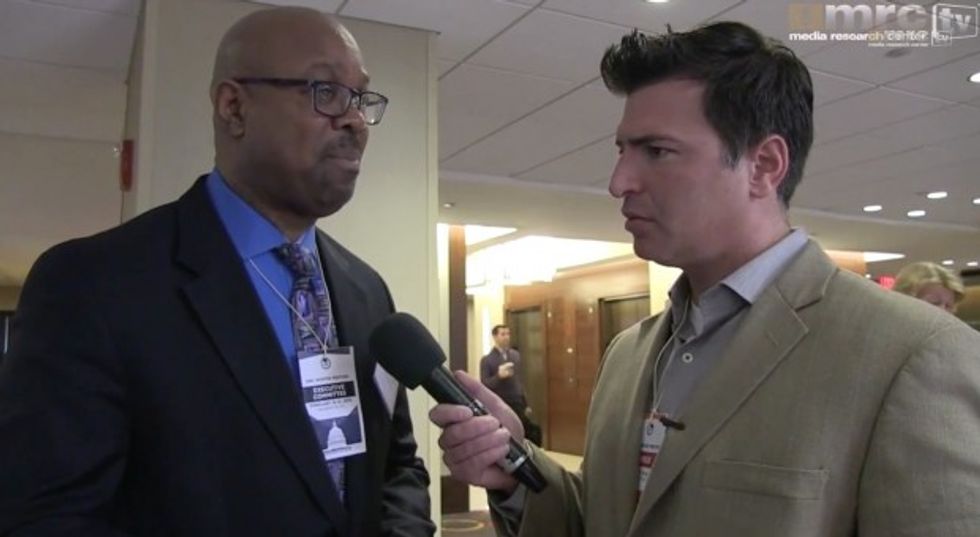 (MRCTV)
"Would you say we're fighting Islamic terror?" Joseph asked one Democrat.
"I would say we are fighting terror," he responded, later claiming that the term "Islamic terror" could be interpreted as meaning all Muslims are involved in terrorist activities.
Another Democrat replied, "I don't know," when asked why Obama won't say "Islam" when talking about terrorism.
Watch all of the interactions via MRCTV below:
---