President Barack Obama's nomination to be the next attorney general was advanced Thursday by the Senate Judiciary Committee, setting up Loretta Lynch for a confirmation vote by the full Senate in the coming days.
The committee approved Lynch in a 12-8 vote, after several weeks in which Republican opponents of the nomination said she should be opposed because she supports Obama's executive action on immigration. Three GOP members voted for her, allowing her to be approved out of the committee — Jeff Flake (R-Ariz.), Lindsey Graham (R-S.C.) and Orrin Hatch (R-Utah).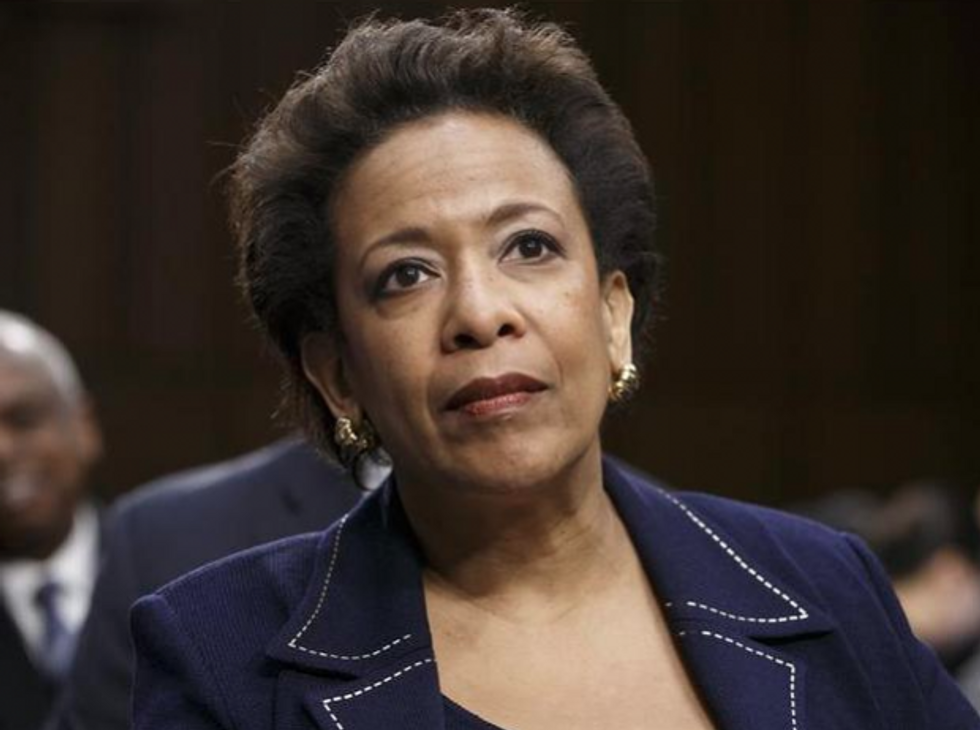 U.S. Attorney General nominee Loretta Lynch was approved for that post by the Senate Judiciary Committee on Thursday. Image: AP Photo/J. Scott Applewhite
During her nomination hearing in January, Lynch told the committee that she believes the legal analysis backing that action is "reasonable."
"It seems to be a reasonable discussion of legal precedent, the relevant statute, congressional actions, along with the enforcement discretion of the agency," she said. "And I don't see any reason to doubt the reasonableness of those views."
Many senators also noted that Lynch evaded questions about whether the president's powers are limited in any way. Sen. Ted Cruz (R-Texas) said Lynch dodged those questions, and that Republicans should not be surprised if Lynch backs even more radical actions from Obama.
"I came into the hearing with high hopes," Cruz said. "I must say, however, that the answers Ms. Lynch gave in this hearing room in my judgment render her unsuitable for the position of the chief law enforcement officer for this nation."
Other Republicans cited her defense of Obama's immigration move as a reason to oppose her.
"I would vote no on this nomination and ask colleagues on both sides of the aisle to do the same," said Sen. Jeff Sessions (R-Ala.). "Every day we allow the president to erode and destroy the powers of Congress, we are allowing the president to erode and destroy the voice and the rights of the people we represent."
But other Republicans defended her by saying Lynch is qualified for the job and that any president deserves to choose his Cabinet officials, within reason. Sen. Jeff Flake (R-Ariz.) was one of those who said he'd vote for her, and noted that he received a letter from lynch on Wednesday in which she pledged to live by any final court decision related to Obama's immigration action.
A federal court has blocked the administration from implementing key parts of that decision, and when asked two questions about whether she would follow the court's ruling, she said, "The answer to both of your questions is yes."
Read Lynch's letter to GOP senators below: