A senior aide to Israeli Prime Minister Benjamin Netanyahu said that Israel knows more than Congress does about the elements in the emerging U.S-negotiated deal over Iran's nuclear program.
"We know many details from the agreement being put together, details that we feel members of Congress are unaware of," the official told reporters aboard Netanyahu's plane en route to Washington Sunday, according to multiple Israeli media outlets.
"According to the information we have, the deal currently taking shape will leave Iran with the capability to build a nuclear weapon, if [Iranian Supreme Leader Ayatollah Ali] Khamenei make a decision to do so," said the official, who was not named.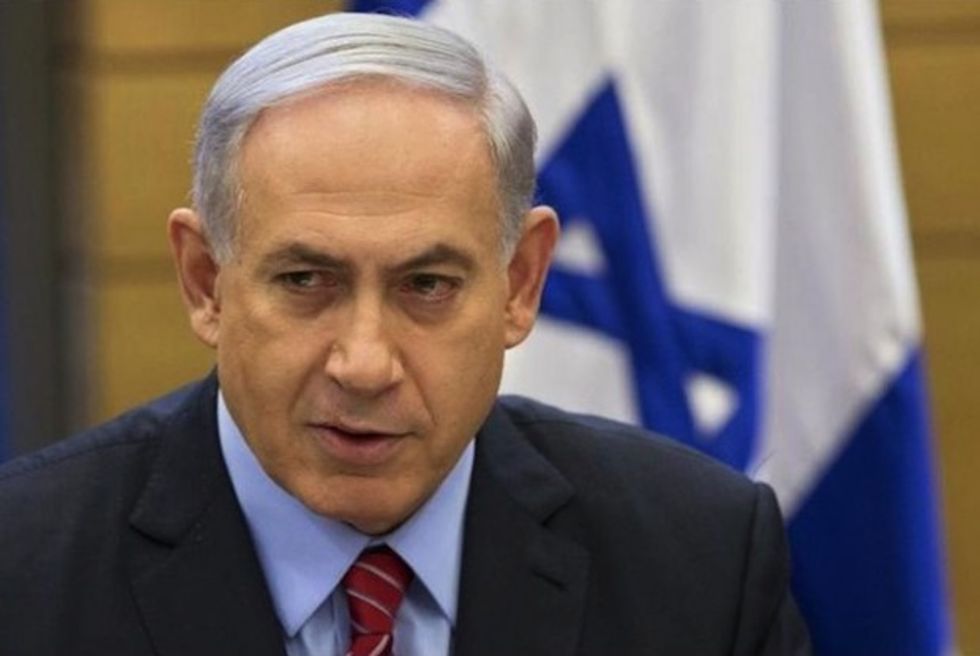 In this Dec. 3, 2014, file photo, Israeli Prime Minister Benjamin Netanyahu speaks during a faction meeting at the Knesset, Israel's parliament in Jerusalem. (AP Photo/Sebastian Scheiner, File)
While in Washington, Netanyahu will speak to the American Israel Public Affairs Committee's annual conference on Monday before his address to a joint session of Congress Tuesday. Before leaving Israel, he described his trip as "fateful" and "historic."
Ynet reported that the Israeli official said Netanyahu would disclose some of the elements of the emerging agreement with Iran in his address to Congress.
The Obama administration has fiercely opposed Netanyahu's address to Congress, calling the invitation from House Speaker John Boehner (R-Ohio) a break in diplomatic protocol. Netanyahu has repeatedly warned about the danger should Iran obtain a nuclear weapon. Iran has vowed to annihilate the Jewish state.
"We are not here to offend President Obama, whom we respect very much," the Israeli official said, according to the Times of Israel. "The prime minister is here to warn, in front of any stage possible, the dangers" of the deal currently being discussed.
Haaretz reported that the official said Israel would lend its support to a "good deal" that would thwart Iran's nuclear weapons' ambitions, but for now, Netanyahu needs to warn Congress about the "far-flung concessions" currently underway.
"Congress in the last barrier before a bad deal," the official said.
The Associated Press reported last week that the Obama administration, along with Western allies, are willing to compromise on the number of centrifuges Iran would be allowed to keep as well as on uranium enrichment. The agreement being discussed would allow for Tehran's nuclear activities to be monitored for some 10 years, but then would gradually ease restrictions on uranium enrichment which could allow Iran to develop nuclear weapons, according to the AP.
The White House later said reports that the nuclear freeze would last only 10 years were not true.
A reporter for the right-leaning NRG news site offered a glimpse at the opinion of the reporters traveling with the prime minister's entourage.
"The atmosphere among the reporters accompanying the prime minister is that the speech is unnecessary," NRG observed.