Last Friday, ABC's late night host, Jimmy Kimmel, took a slight turn from his typical comedic tone and delivered a semi-serious message about vaccinations. As the father of an 8-month-old baby, Kimmel has a keen interest in the topic.
Kimmel's crew assembled a group of real doctors to create a somewhat tongue-in-cheek public service announcement to encourage parents to vaccinate their kids.
Here's the initial message from February 27:
After the show, Kimmel's Twitter feed was hit with a host of angry, insulting and vulgar messages from the anti-vaccination crowd.
On Monday, the show responded.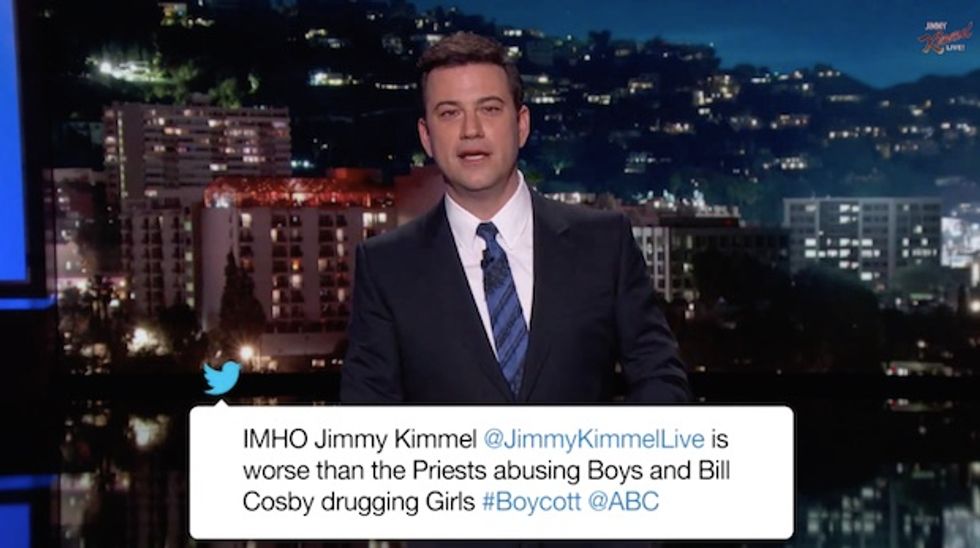 Image: YouTube
Kimmel read a few of the offending tweets and laughed his way through the angriest messages, adding, "Some of these people are demanding I apologize. Which I, of course, will not do."
He then unveiled a new video in response to the anti-vaxxers. Instead of capitulating, the show doubled-down on its mocking of the medical science deniers.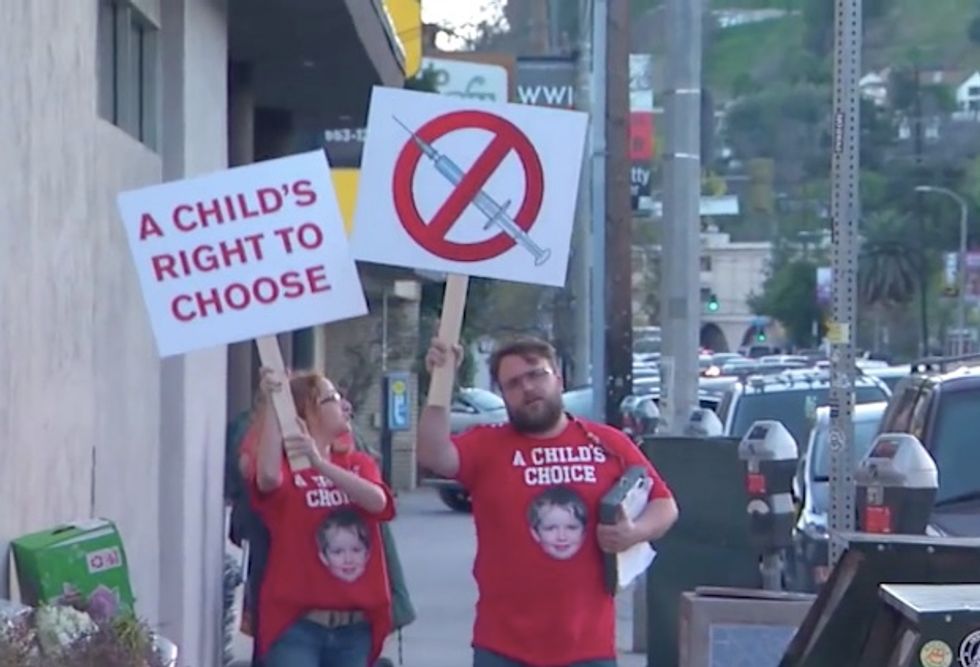 Image: YouTube
In this clip, Jack and Becky, Kimmel's "community activist team" took to the streets of Los Angeles in an effort to get people to sign a petition supporting "a child's right to choose."
Watch the segment:
__
Follow Mike Opelka (@Stuntbrain) on Twitter