While Hillary Clinton was secretary of state she electronically signed an internal State Department cable that told employees not to use their personal email for official government business, according to Fox News which obtained the memo.
The June 2011 memo was distributed to diplomatic and consular staff and stated that employees were to "avoid conducting official Department business from your personal e-mail accounts."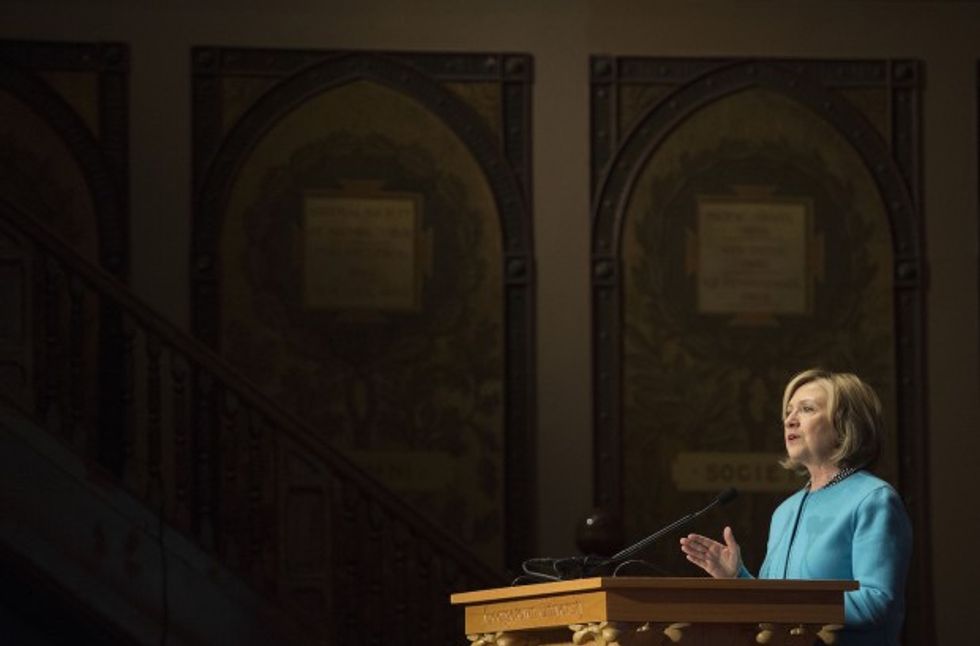 Former US Secretary of State Hillary Clinton discusses 'Smart Power: Security Through Inclusive Leadership' at Georgetown University in Washington, DC, December 3, 2014. (AFP PHOTO / Jim WATSON)
The cable, sent while Clinton herself used a private email account, warned employees not to "auto-forward Department email to personal email accounts" because it is "prohibited by Department policy," Fox News reported.
It additionally cautioned that government employees should only use secure forms of communicant because they may be targeted by "online adversaries."
The report comes the same day a senior State Department official told ABC News that it appears Clinton violated the department's policy for about six years.
A hacker also told Fox News Thursday that Clinton appeared to have crated multiple email addresses for private use.
The former secretary of state tweeted Wednesday night that she wants the public to see her emails and has requested the State Department release them.
—
Follow Oliver Darcy (@oliverdarcy) on Twitter