CEDAR RAPIDS, Iowa (TheBlaze/AP) — Former Florida Gov. Jeb Bush said he will be an upbeat candidate for president if he runs for the Republican nomination.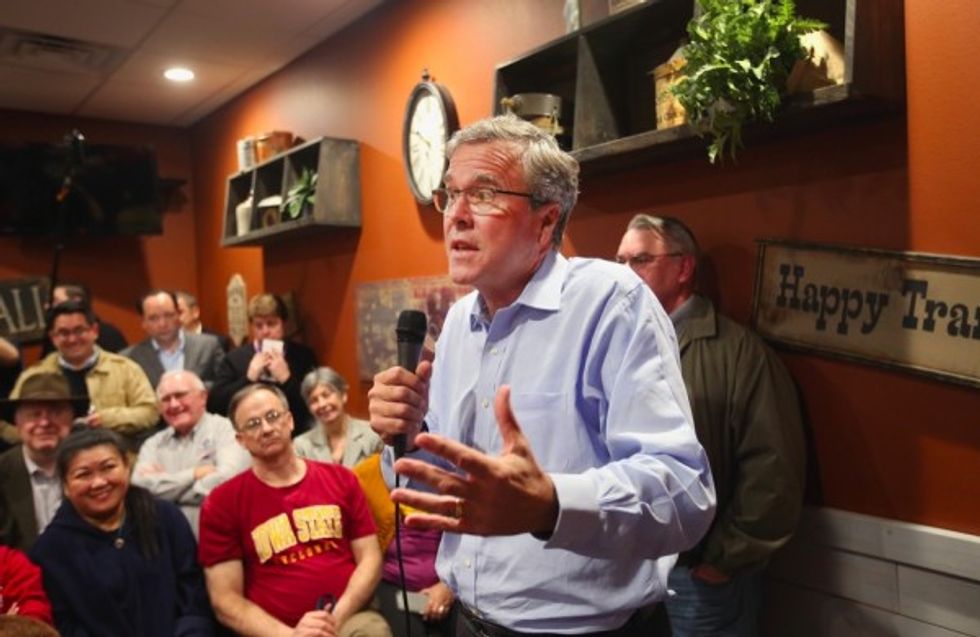 Former Florida Governor Jeb Bush speaks to Iowa residents at a Pizza Ranch restaurant on March 7, 2015 in Cedar Rapids, Iowa. (Image source: Scott Olson/Getty Images)
Speaking to about 200 people squeezed into the back room of the Pizza Ranch eatery Saturday night, Bush said he hopes his campaign would be hopeful and optimistic.
Bush isn't yet a formal candidate, but he acted like one during his first trip to Iowa as a presidential prospect.
Bush said during the gathering that he'll reach out to voters who traditionally side with the GOP, the Gazette reported.
"It's the only way we can win. I want to win" he said, according to the Gazette — and then righted himself. "I mean, I want our party to win."
While in the leadoff caucus state for two days, he spoke at a congressional fundraiser and met with state party officials in the Des Moines area.
He also participated in an agriculture forum along with eight other potential GOP candidates.
—
Follow Dave Urbanski (@DaveVUrbanski) on Twitter