The University of Oklahoma chapter of Sigma Alpha Epsilon was shut down Sunday night by the fraternity's national chapter after a video surfaced allegedly showing members singing a racist chant.
Here's the clip that was uploaded to social media but edited for a KOCO-TV broadcast:
The chant, complete with clapping, appears to go:
There will never be a n***** SAE!

There will never be a n***** SAE!

You can hang 'em from a tree, but they'll never [inaudible] with me!

There will never be a n***** SAE!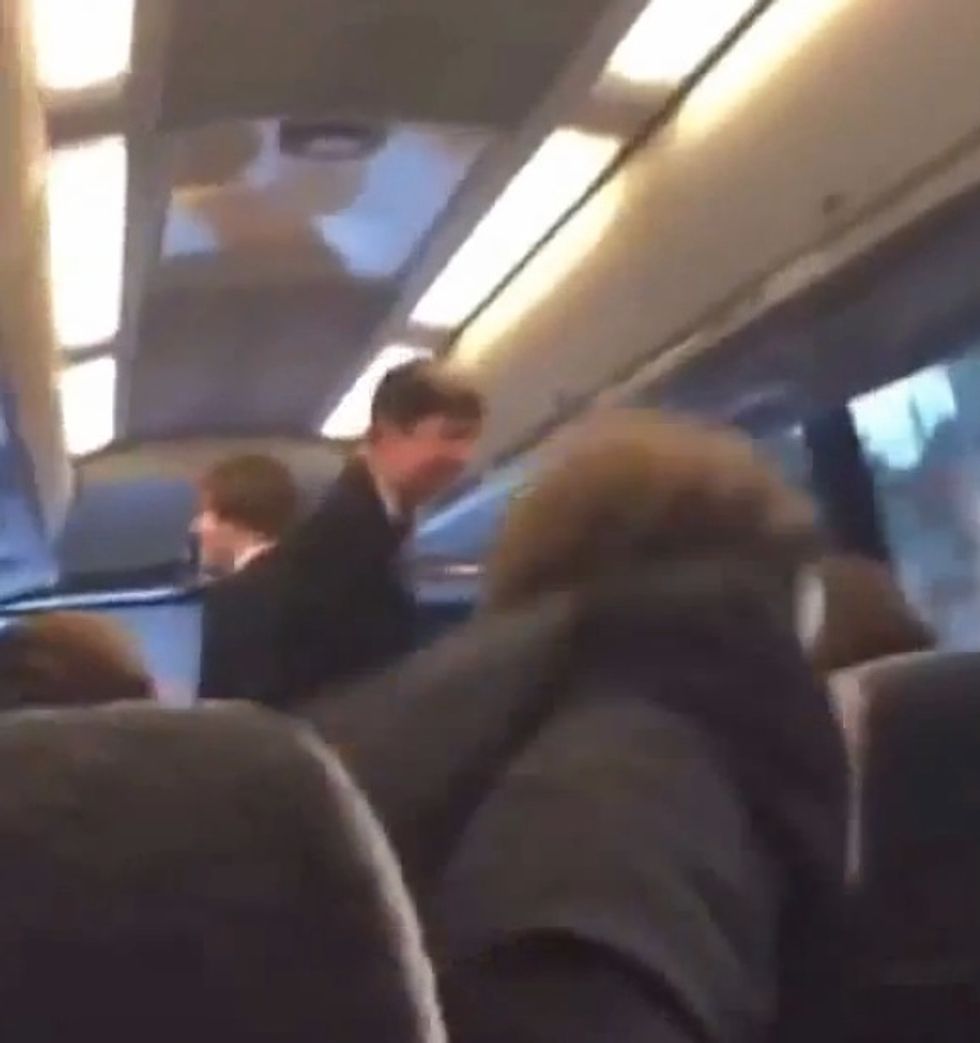 Image source: YouTube
Here's more of the statement from the SAE national office, KOCO reported:
"In addition, all of the members have been suspended, and those members who are responsible for the incident may have their membership privileges revoked permanently," the statement read. "We apologize for the unacceptable and racist behavior of the individuals in the video, and we are disgusted that any member would act in such a way. Furthermore, we are embarrassed by this video and offer our empathy not only to anyone outside the organization who is offended but also to our brothers who come from a wide range of backgrounds, cultures and ethnicities."
OU President David Boren sent KOCO a response to the video Sunday evening:
"I have just been informed of the video, which purports to show students engaging in a racist chant. We are investigating to determine if the video involved OU students. If OU students are involved, this behavior will not be tolerated and will be addressed very quickly. This behavior is contrary to all of our values."
The video was posted to Youtube Sunday and reportedly shows Sigma Alpha Epsilon fraternity members chanting and clapping on Saturday, KOCO said; the clip was recorded on what appears to be a bus allegedly headed to a date party for the frat's founder's day, KFOR-TV reported.
Brad Cohen, national president of SAE, tweeted the following: "I know I speak for all when I say I'm disgusted and shocked by the video involving our @sae1856 chapter at Uof OK. They will be dealt with."
KOCO reported that it reached out to OU's SAE chapter for a response.
The twitter page of Unheard, an alliance of black students on the OU campus, has been abuzz with comments Sunday, particularly since this weekend marked the 50th anniversary of the "Bloody Sunday" civil rights march in Selma, Alabama.
A campus rally is planned for 7:30 a.m. Monday in response to the video, according to posts on Unheard's Twitter page.
—
Follow Dave Urbanski (@DaveVUrbanski) on Twitter