President Barack Obama will visit the epicenter of the Veterans Affairs waiting list scandal on Friday, two months after he drew heavy criticism for motorcading past the Phoenix facility while in town for another event.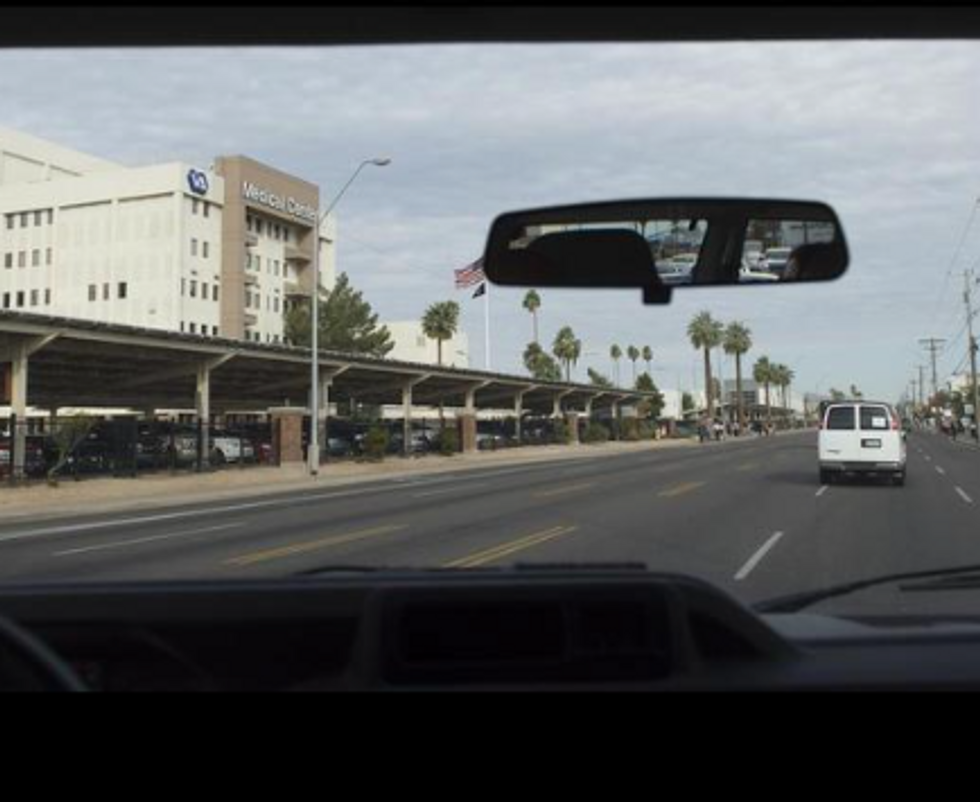 President Barack Obama's motorcade drives past the Phoenix Veterans Affairs hospital, Jan. 8, 2015. (AFP/Saul Loeb)
Obama will visit Phoenix VA hospital with Veterans Affairs Secretary Robert McDonald, who replaced Eric Shinseki after the scandal broke.
"During the course of this visit, the president will hear about progress made to improve the VA's ability to serve veterans in a timely and effective manner, areas where more progress is needed, and further steps that are planned," the White House announced.
In April 2014, CNN reported that dozens of veterans had died while waiting for care at the Phoenix VA hospital. Subsequent investigation turned up similar problems at other VAs around the country.
While in Phoenix in January to speak about housing issues, Obama declined to visit the facility and in fact motorcaded past it, prompting Republican National Committee Chairman Reince Priebus to slam him for having "misplaced priorities."