House Minority Leader Nancy Pelosi (D-Calif.) argued Thursday that Republicans are making a "mistake" by seeking former Secretary of State Hillary Clinton's emails, and said that investigation is only about tarnishing the Democratic brand for political reasons.
"I have a concern that this isn't really about emails," Pelosi told reporters. "It's about a partisan investigation by a select committee that has spent millions of dollars and produced nothing."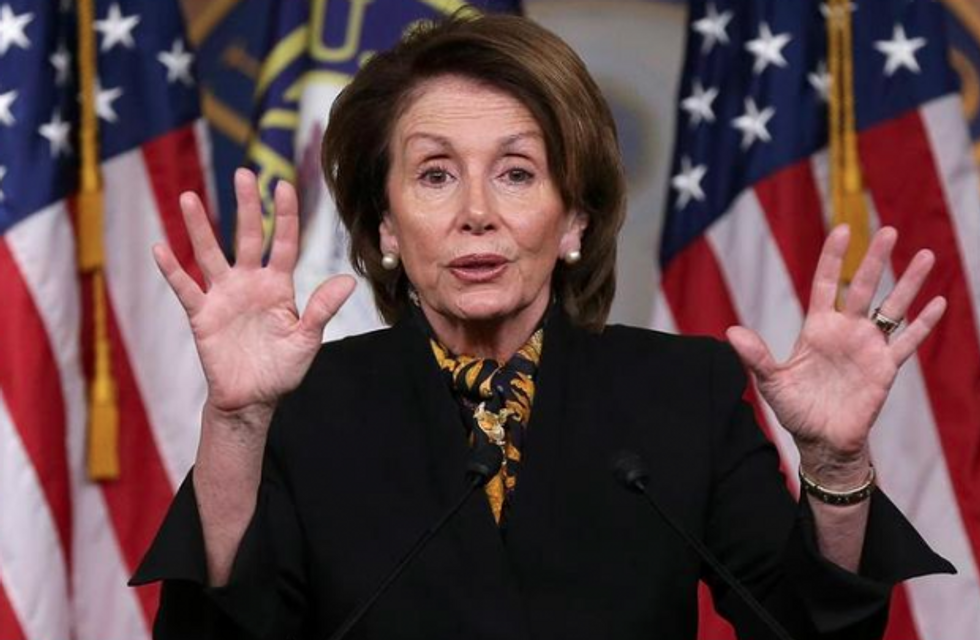 House Minority Leader Nancy Pelosi (D-Calif.) said Republicans are making a 'mistake' by investigating Hillary Clinton, and that it's all political. Image: Win McNamee/Getty Images
She was referring to the House Select Committee on Benghazi, which has subpoenaed Clinton for any work-related emails that she may have kept on a personal server that she used while serving at the State Department. That committee says it appears to be missing several emails, and that a neutral party should be tasked with going through what documents might still be kept on Clinton's private equipment.
Pelosi dismissed the entire effort as being motivated by politics.
"I think it's a mistake for those committees to continue a political investigation of Hillary Clinton, and that's what they seem to do," Pelosi said. "It seems to me a big waste of taxpayer money."
But she said she expects more of the same. "I think we're going to just see an ongoing attempt to investigate Hillary Clinton, whatever the subject," Pelosi said. "Whether it's her emails or it's her hair or whatever it happens to be."
Last week, Committee Chairman Trey Gowdy (R-S.C.) said he would give Clinton another two weeks to find any remaining emails, until March 27.