Comedian Will Ferrell's "Tonight Show" appearance to promote his new movie "Get Hard" started on a strange note and just got "curiouser and curiouser."
Just a day after appearing on David Letterman's show dressed as a leprechaun, Ferrell walked on stage for an appearance with Jimmy Fallon dressed exactly like "Little Debbie," the iconic character seen on the boxes of the popular snack cakes.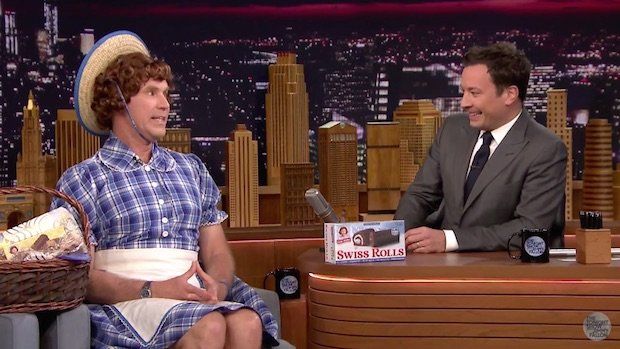 Image: YouTube
Ferrell insisted that Fallon not refer to him as "Will" but as "Little Debbie."
Over the course of the 7:30 interview, Ferrell's movie was barely mentioned. Instead, viewers were treated to a strange series of events, including Fallon being goaded into reading some sketchy promo copy the snack cake company would probably never approve.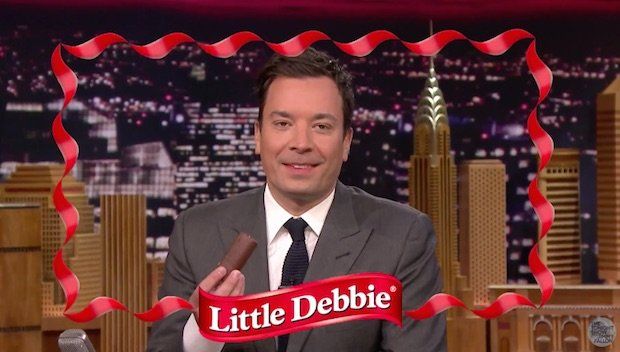 Image: YouTube
Ferrell also sang something he claimed to be the "Little Debbie" jingle.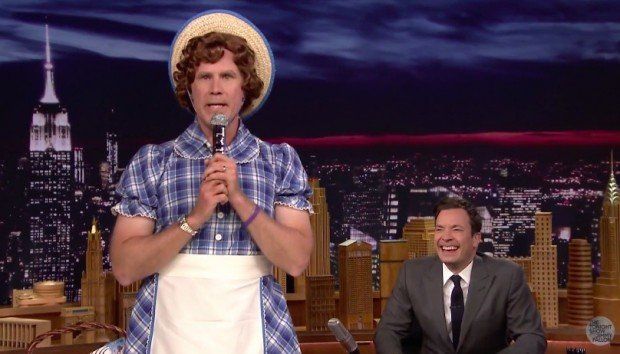 Image: YouTube
And then, there was the very odd, blindfolded taste-test challenge that Ferrell put on himself.
"I love them so much, if I close my eyes and eat something, I can tell you if it's a tasty 'Debbie Delight' or a plain baked potato."
Fallon was ready for the challenge and produced a plate with a baked potato and a snack cake.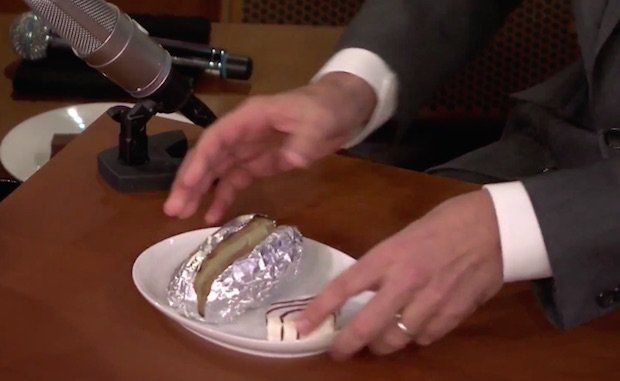 Image: YouTube
Spoiler alert: Ferrell succeeded in identifying the Little Debbie cake.
Watch Ferrell's bizarre Tonight Show appearance:
__
Follow Mike Opelka (@Stuntbrain) on Twitter.