Bill Maher thinks having children is selfish. The host of HBO's "Real Time" also believes that having multiple children is "super selfish" and he said so to a guest on his show, a mother of five.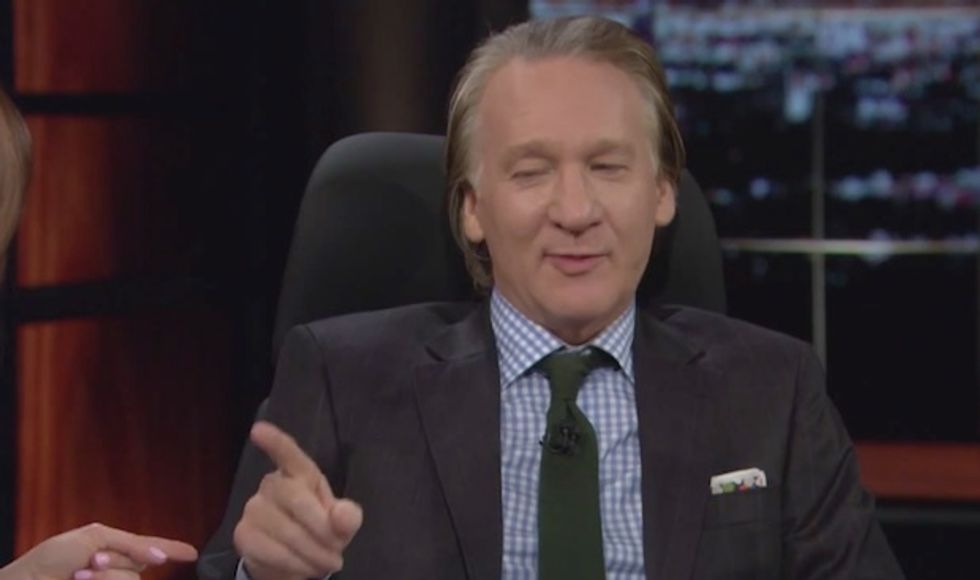 Image: YouTube
In an "Overtime" clip, the bonus segments not seen during the show's regular airing on HBO but posted online, Maher and his panel were discussing the recent controversy surrounding comments made by designers Dolce and Gabbana about traditional families.
Panelists appeared to be in agreement that calling children conceived via in vitro fertilization ("synthetic") was inappropriate. However, when Rep. Jack Kingston pointed out, "five million people have been born I-V" (using in vitro science), Maher took the conversation a different direction.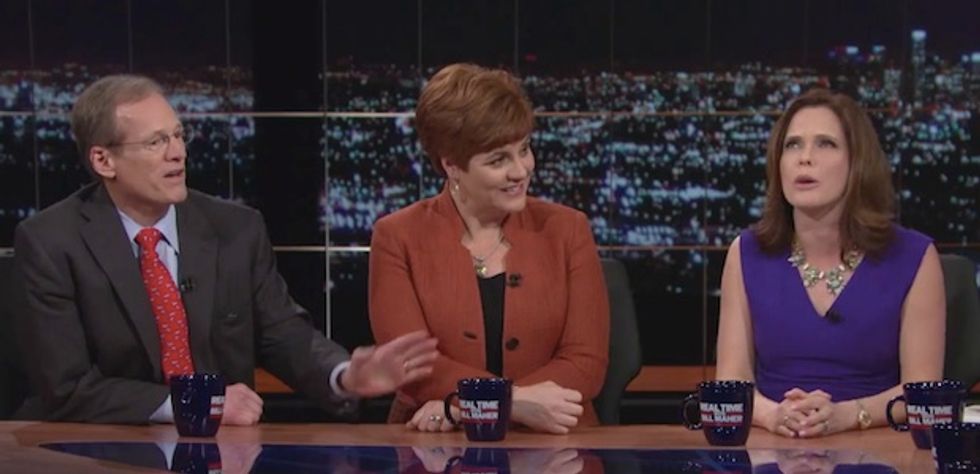 Image: YouTube
"I'm always for less babies being born, because we do not have enough..." Maher said.
Conservative political strategist Mercedes Schlapp cut him off, "That's horrible, Bill!" Adding, "I'm a mother of five kids."
Maher fired back, "Well, you shouldn't be."
As the audience howled and applauded, Schlapp declared, "My poor children, they're awesome!"
Maher dug in on his anti-child theory "That's super-selfish in a world-- "
Cutting him off, a stunned Schlapp asked, "Super selfish?"
"Absolutely!" said Maher.
After declaring that her five children will be "contributors to our society," Schlapp was cut off by the host, who said, "I don't care. They'll be takers of water..."
The conversation became a bit of a train wreck with several people trying to make a point. At a break, Schlapp pointed out the birth rate in America has been declining for years, but, "at least the Schlapps are providing some extra kids here."
As Maher attempted to say, "We don't need extra kids here." Schlapp delivered a knock out punch, adding, "And they're half-Cuban, so there ya go!"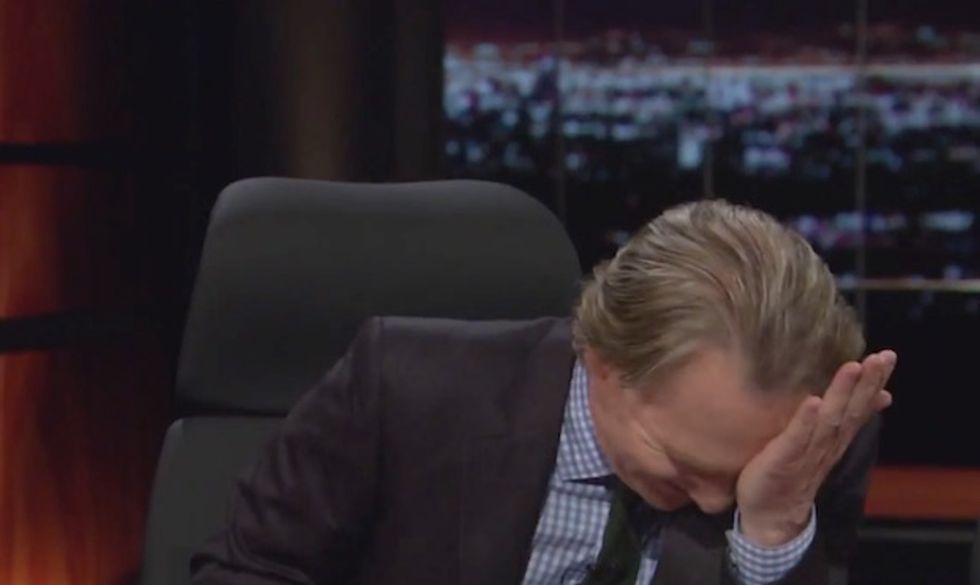 Image: YouTube
A defeated Maher simply lowered his head into his palm.
Watch the segment:
See the entire "Overtime" video here:
H/T - Newsbusters
__
Follow Mike Opelka (@Stuntbrain) on Twitter.