It's not a new concept, but transforming a Styrofoam object into an aluminum one — known as lost-foam casting — is a fascinating technique.
In a recent video, Grant Thompson, also known on his YouTube channel as "The King of Random," showed how this worked on a Styrofoam gun using what he called "a little bit of magic."
He started by cutting the outline of a handgun on foam board and then glued the pieces together to form the 3-D object.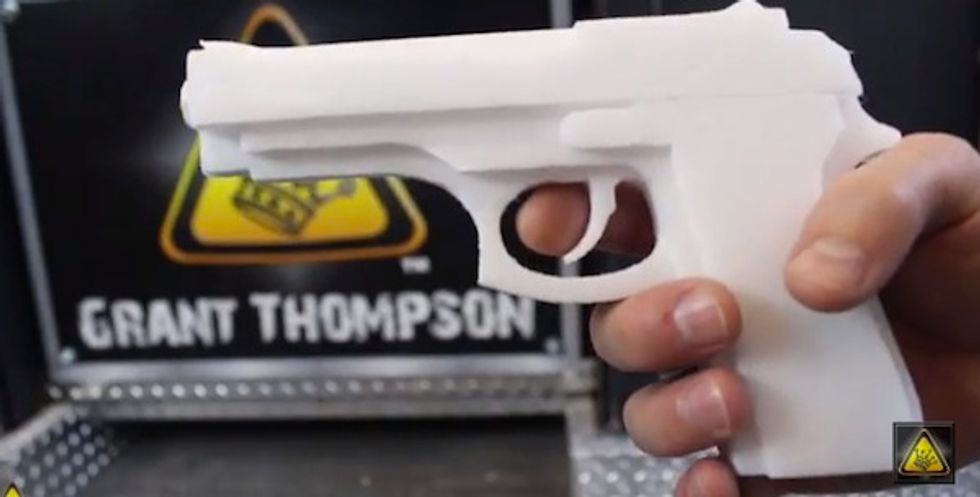 1) Make your creation out of Styrofoam. (Image source: YouTube)
Next, he took some play sand — just the traditional sandbox variety — and buried the gun, leaving just a bit of a riser showing. He made a little "volcano" out of moist sand around the riser.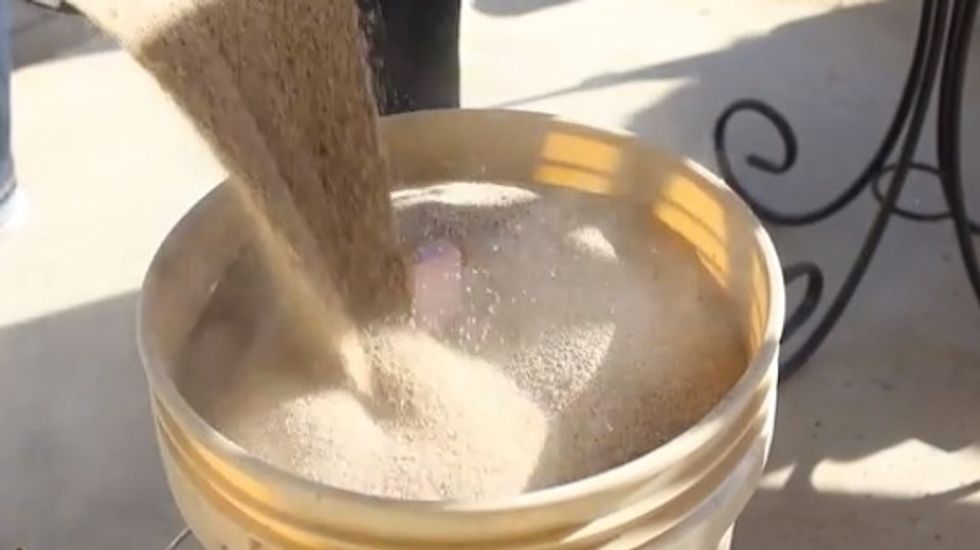 2) Bury the Styrofoam in a bucket with play sand, forming a small "volcano" to act as funnel around the top of it. (Image source: YouTube)
Then, he poured melted aluminum, which he made from recycled cans, into the volcano area.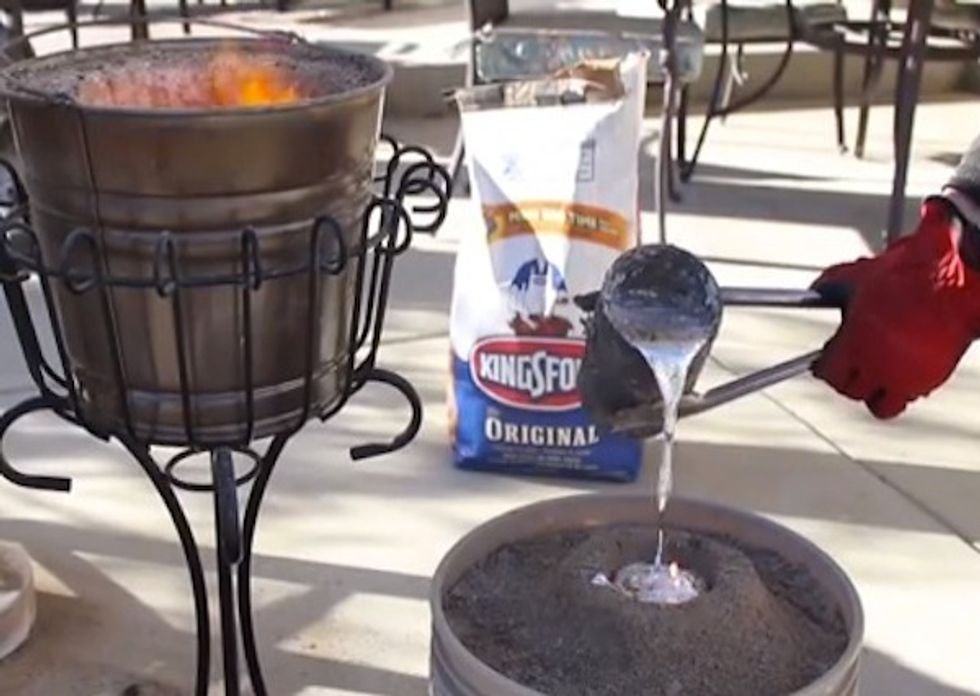 3) Pour in melted aluminum. (Image source: YouTube)
Just 10 minutes of cooling later, he uses pliers to take his creation out of the sand.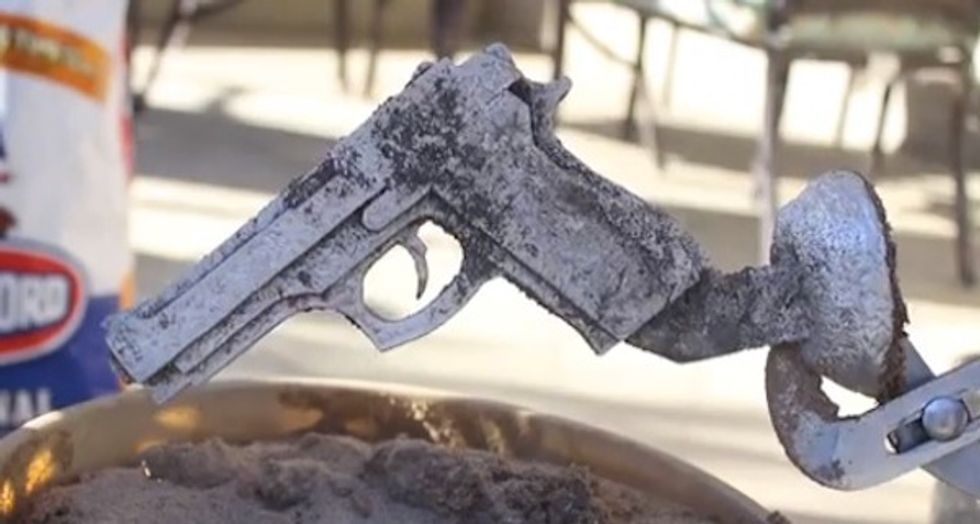 4) Wait a few minutes and remove your cooled newly cast product. (Image source: YouTube)
Thompson filed down some of the rough edges with sandpaper and this was the end result.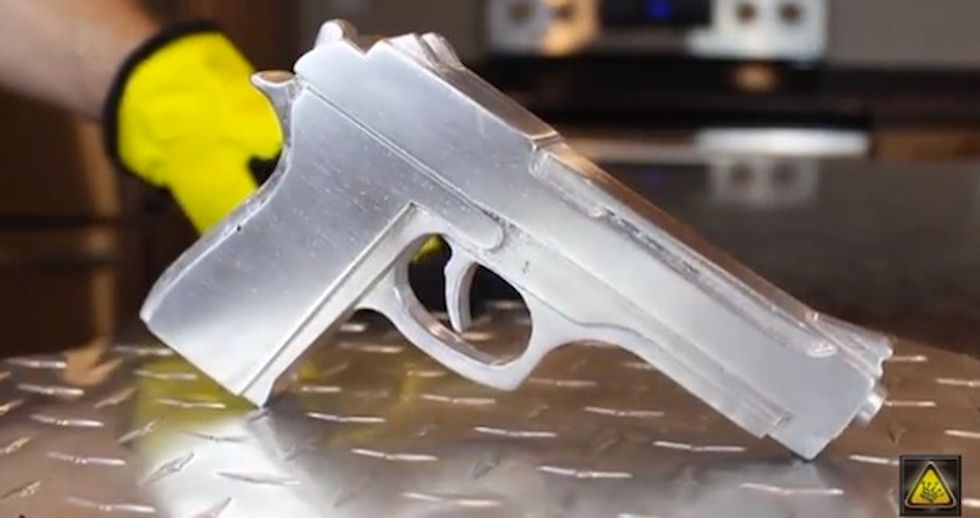 5) Use sandpaper to finish off the rough surface. (Image source: YouTube)
"And that's how simple it is to make anything you can think of into solid metal," he said.
Watch how it's done in this less than three-minute video: