SHARM EL-SHEIKH, Egypt (AP) — Egypt's president says Arab leaders meeting at a summit have agreed to the principle of creating a joint Arab military force in the face of the "challenges" facing the region.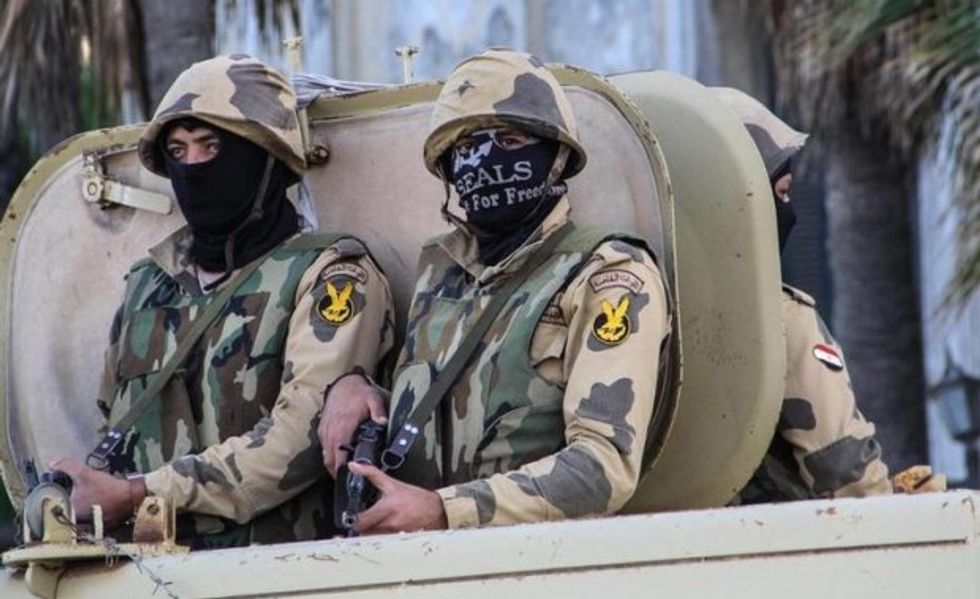 Egyptian soldiers are seen in military vehicles in Alexandria, Egypt on November 28, 2014. (Anadolu Agency/Getty Images)
Abdel-Fattah el-Sissi made the comment Sunday during the closing session of a two-day Arab summit in the Egyptian resort city of Sharm el-Sheikh.
El-Sissi says a high-level panel will work under the supervision of Arab chiefs of staff to work out the structure and mechanism of the force.
Already, a Saudi-led coalition is staging airstrikes against positions of Shiite rebels in Yemen and their allies. However, it is unlikely that all 22-member nations of the Arab League will join the proposed force.
Explore the Economist's map of the Arab League below:
Egyptian officials say the proposed force would be made up of roughly 40,000 elite troops and backed by jets, warships and light armor.