BEIRUT (TheBlaze/AP) — A new video released by the Islamic State terror group shows its members cutting off the heads of eight men said to be Shiite Muslims — and they were purportedly walked to their deaths by teenage boys.
The video posted on social media Sunday shows the captives, wearing orange uniforms with their hands tied behind their backs, being led to their executions by teenage boys.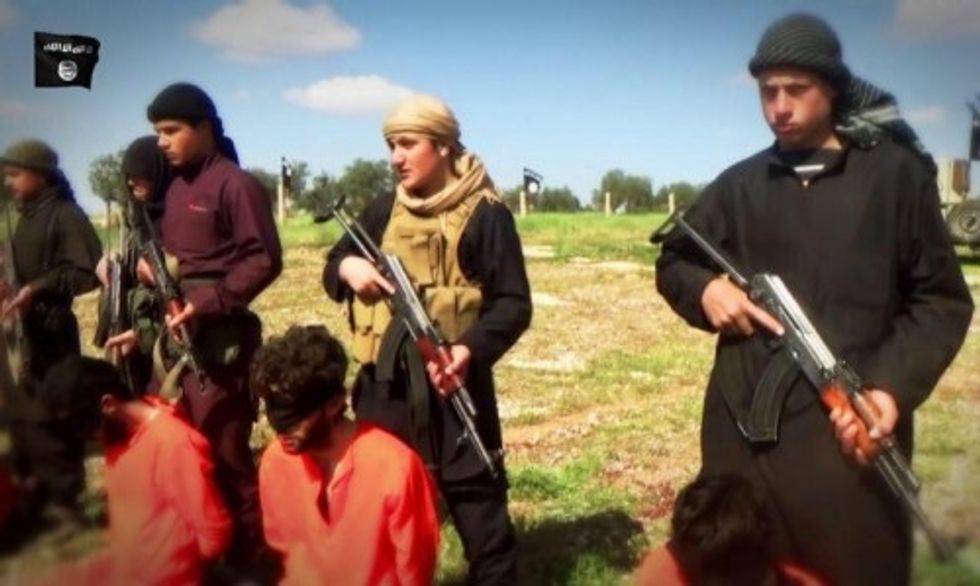 Image source: Twitter
They were then handed over to a group of Islamic State terrorists — with each fighter receiving a knife from one of the boys before beheading the men.
Image source: Twitter
The eight men were apparently beheaded in the central Syrian province of Hama.
An Islamic State fighter speaks in the video, using a derogatory term for Shiites and calling them "impure infidels."
The Islamic State has beheaded scores of people since capturing large parts of Iraq and Syria last year.
—
Follow Dave Urbanski (@DaveVUrbanski) on Twitter