The theological make-up of the world's population is going to change in profound ways over the next four decades, with Islam growing fastest among all religions to potentially match the size of Christianity by 2050, according to projections.
If current trends persist, the Pew Research Center reported that a surprising decline will unfold among atheists and agnostics across the globe.
Consider that in 2010, there were about 1.1 billion atheists, agnostics or unaffiliated individuals in the world. While this group is projected to increase to 1.2 billion by 2050, it will actually decrease from 16 percent to 13 percent of the global theological population.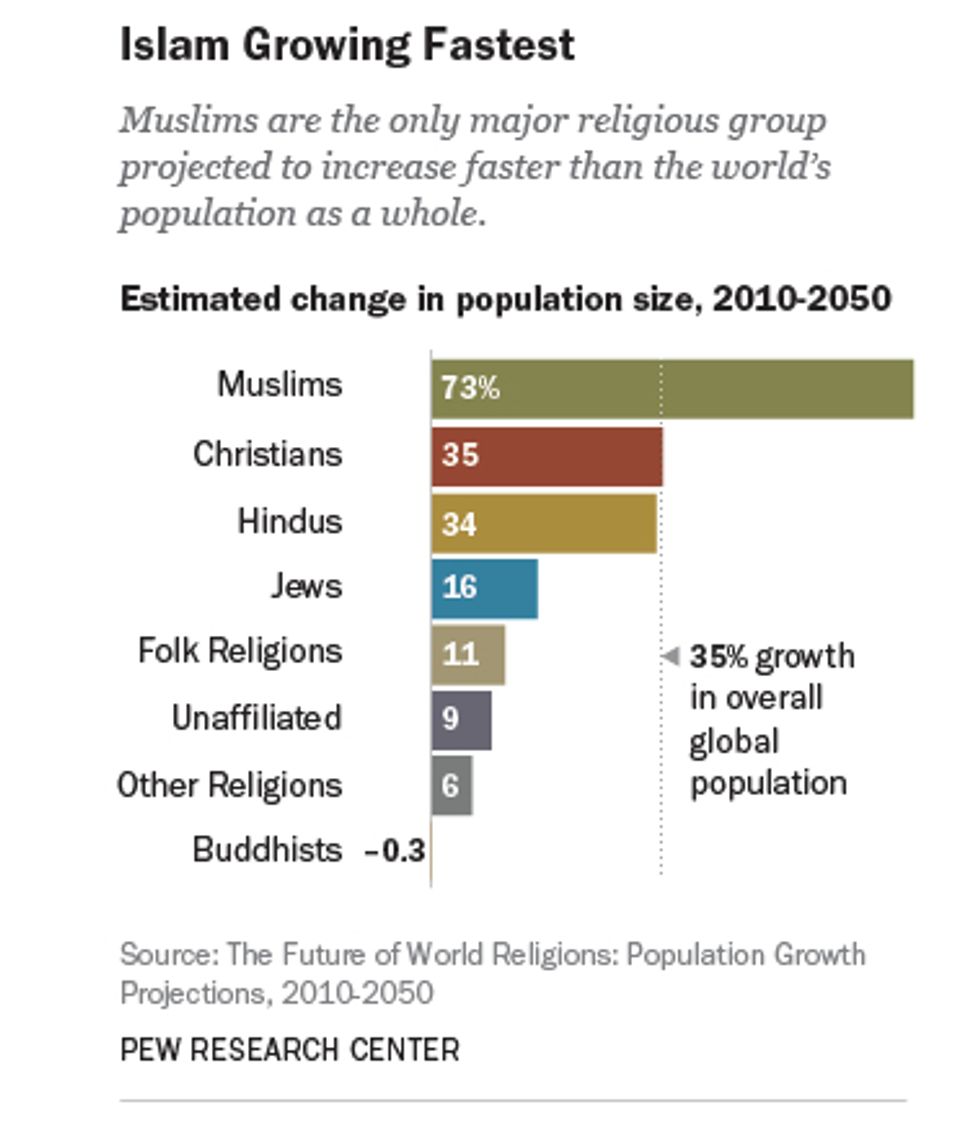 Pew Research Center
Growth will take place among Jews and Hindus, with Buddhists remaining about the same proportion as they were in 2010. In the end, though, the most notable changes will concern Christianity and Islam.
While Christians accounted for 31 percent of the world's 6.9 billion people in 2010 and Islam made up 23 percent, these proportions are estimated to be equal by 2050, if current patterns hold.
"Between 2010 and 2050, the world's total population is expected to rise to 9.3 billion, a 35% increase," Pew reported. "Over that same period, Muslims – a comparatively youthful population with high fertility rates – are projected to increase by 73%. The number of Christians also is projected to rise, but more slowly, at about the same rate (35%) as the global population overall."
Some notable trends will take place in the United States as well, with Christians decreasing from about three-fourths of the population in 2010 to about two-thirds in 2050, according to Pew.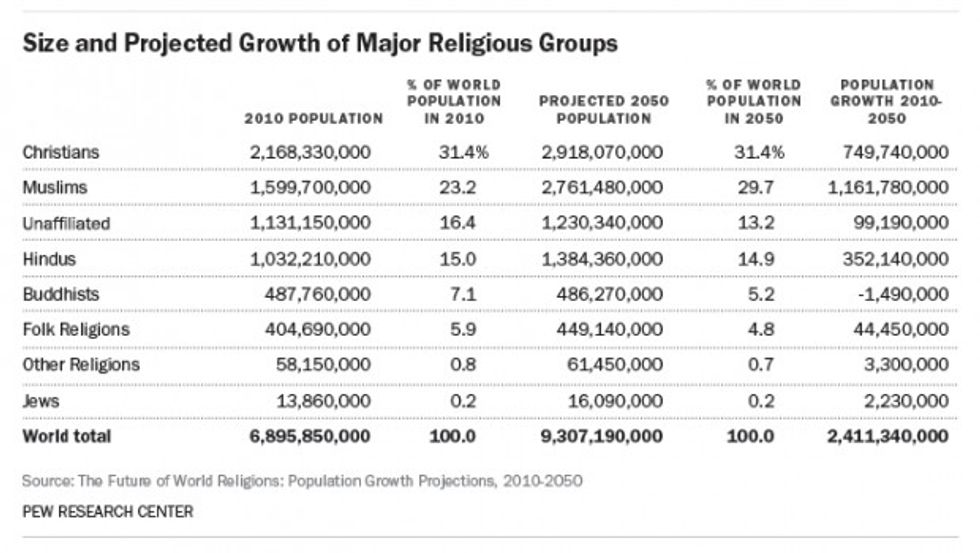 Pew Research Center
Likewise, Muslims will replace Jews as members of the largest non-Christian faith. And despite the decrease of atheists and agnostics as an overall percentage of the global population, this group is expected to increase from 16 percent to 26 percent inside the U.S.
In reaching these projections, Pew explored the current geographic distribution of the world's major religions, age, mortality, fertility and conversion patterns, among other factors, using these elements to look four decades into the future.
--
Front page image via Shutterstock.com.