Curtis Johnson, an experienced snowmobiler, was riding in near Blue Lake in British Columbia when an avalanche struck.
The GoPro camera he was wearing at the time didn't capture the wall of snow as it approached. Instead, it showed how one moment he was riding along the white landscape no problem and next he was buried in a mound of bluish-grey snow.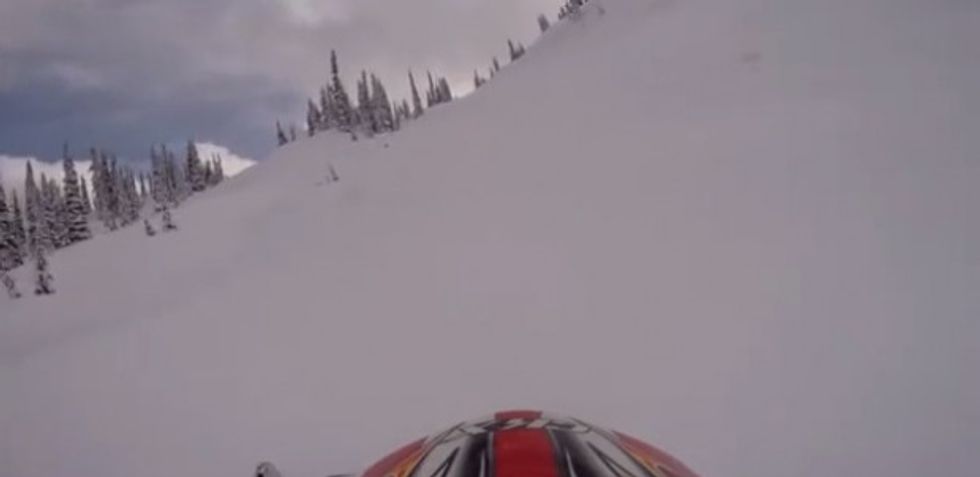 Before the avalanche. (Image source: YouTube)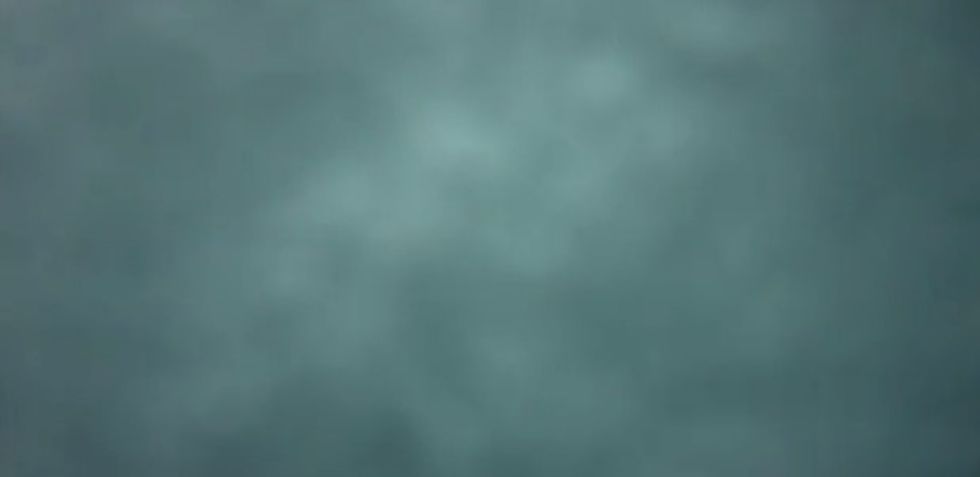 Johnson was buried in the snow for two minutes before his friends uncovered his face. (Image source: YouTube)
Within 30 seconds of him going under, you can hear the sound of shoveling in the video. That's Johnson's friends rushing to dig him out. Still, he remained buried for a full two minutes before the snow was removed from his face.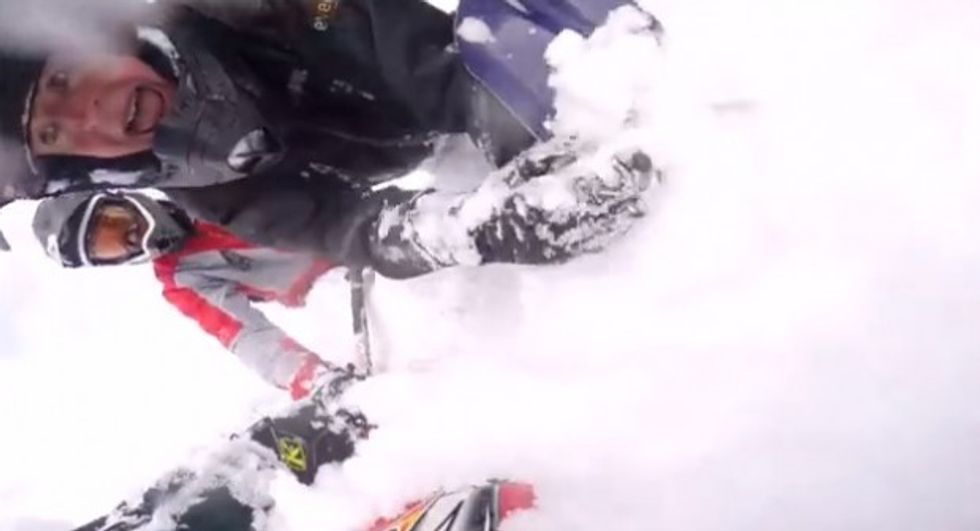 The moment his friends uncovered his face, this is what Johnson saw. (Image source: YouTube)
Watch the footage Johnson posted on YouTube March 28:
Johnson's buddies told the Eagle Valley News with the weather warming up, they had chosen what they thought was a safer location, snowmobiling in an "area where there's not a big incline or anything like that," Gord Bushell said.
"We were just playing it safe and, unfortunately Curtis, if you watch his video, he ended up getting bumped uphill, which got him up on a sidehill," Bushell said. "As soon as he started on, the sidehill it let go and swallowed him up."
Bushell added that Johnson raised his hand so his friends were able to see his glove in the snow.
"He couldn't move. It's like concrete when it sets up on you after it stops," Bushell told the Eagle Valley News. "He was pretty twisted up and everything ... we had to be careful to figure out where his feet were. His feet were behind him and the sled was about three or four feet away, and it was completely buried too."
Fellow snowmobiler Steve Wheeler, who was not there, told CTV News the "two minutes must have felt like two hours" for Johnson.
"He is extremely lucky," Wheeler said. "I couldn't imagine what was going through his head when he was buried under there."