At last week's NRA Convention, there were many traditional safes on display. However, one company's new line of gun storage options caught our attention.
But first, let's see how good you are. Can you spot all the safes in the picture below?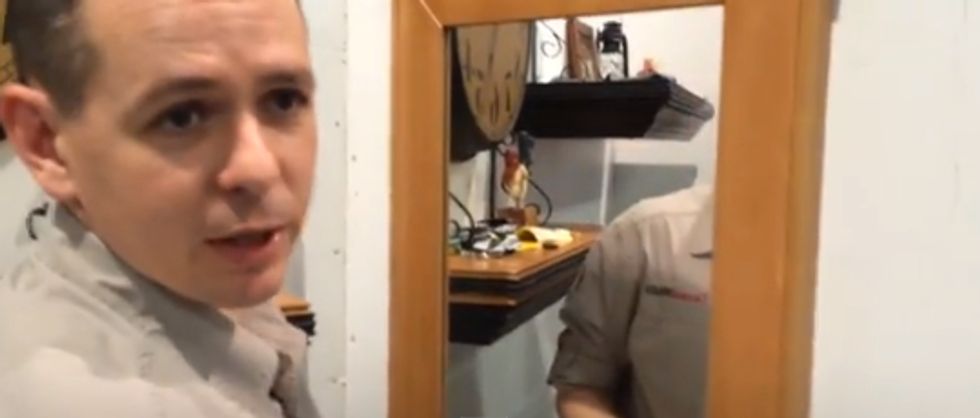 (Source: YouTube)
Still not sure? The answer is four. We've highlighted them for you: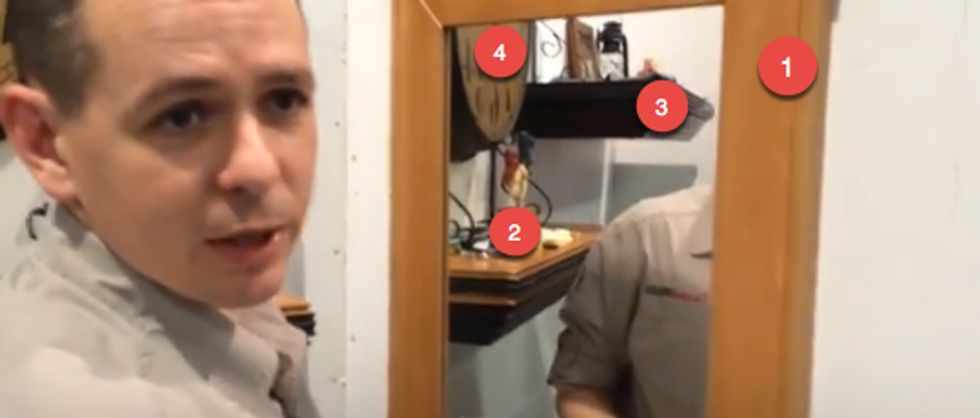 (Source: YouTube)
Tactical Walls is a Virginia-based company that builds many different products for holding your guns, keeping them safe and accessible. The company makes concealment walls, shelves, mirrors and the newly-released "tactical wall clock."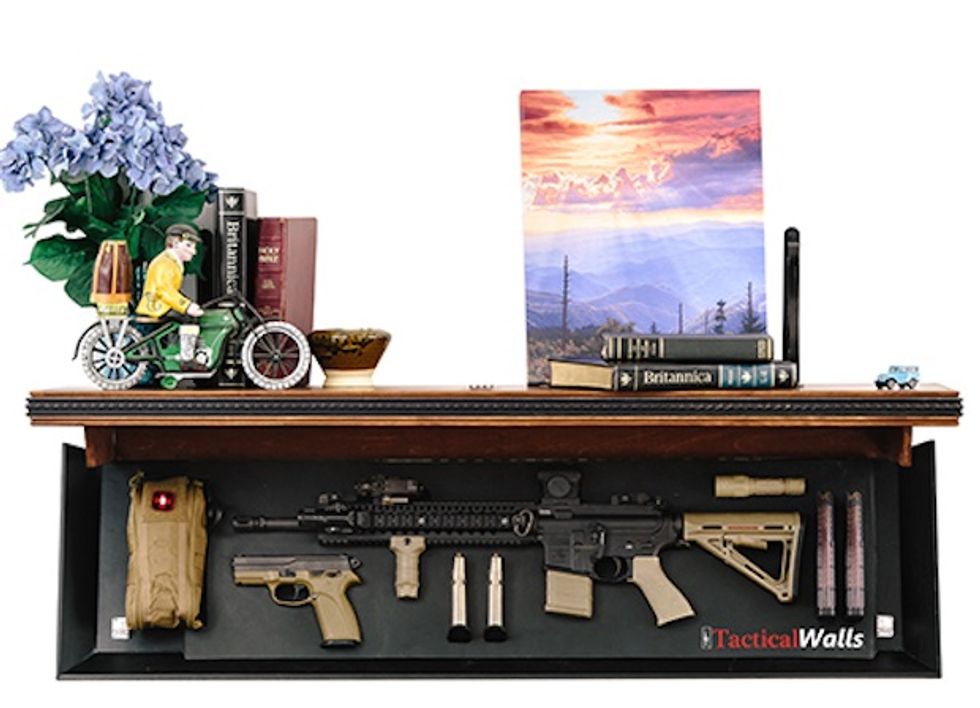 Image source: Tactical Walls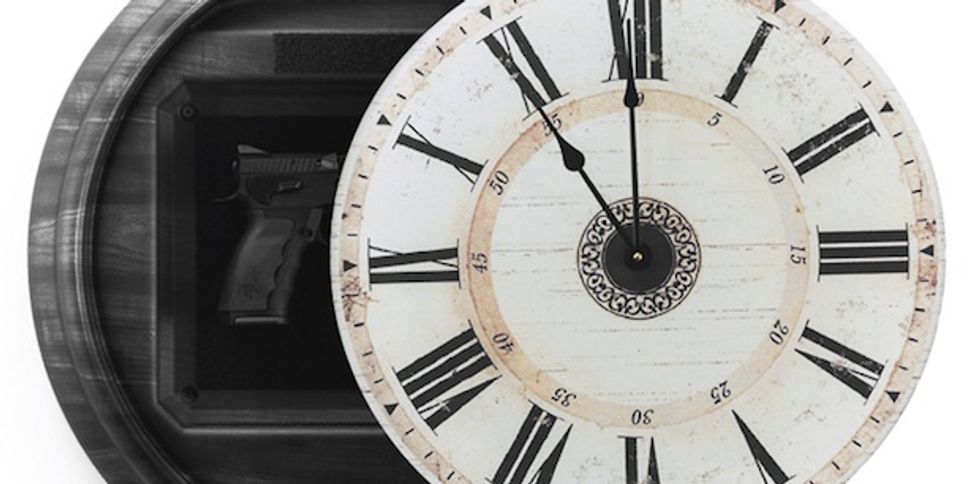 Image source: Tactical Walls
Watch the Tactical Walls demonstration we captured on the floor of the NRA convention's exhibit hall:
__
Follow Mike Opelka (@Stuntbrain) on Twitter.