Grover Norquist, the president of Americans for Tax Reform, has been re-elected to the board of the National Rifle Association but will temporarily cease board activities amid an investigation into his alleged connection with radical Islamists, TheBlaze has learned.
"He has voluntarily suspended his Board activities pending the outcome of the investigation," a statement on the issue, sent to NRA board members last week and viewed by TheBlaze, read. "He is not in Nashville [where the NRA's annual convention was being held this past weekend]. Any other questions should be directed to Mr. Norquist directly."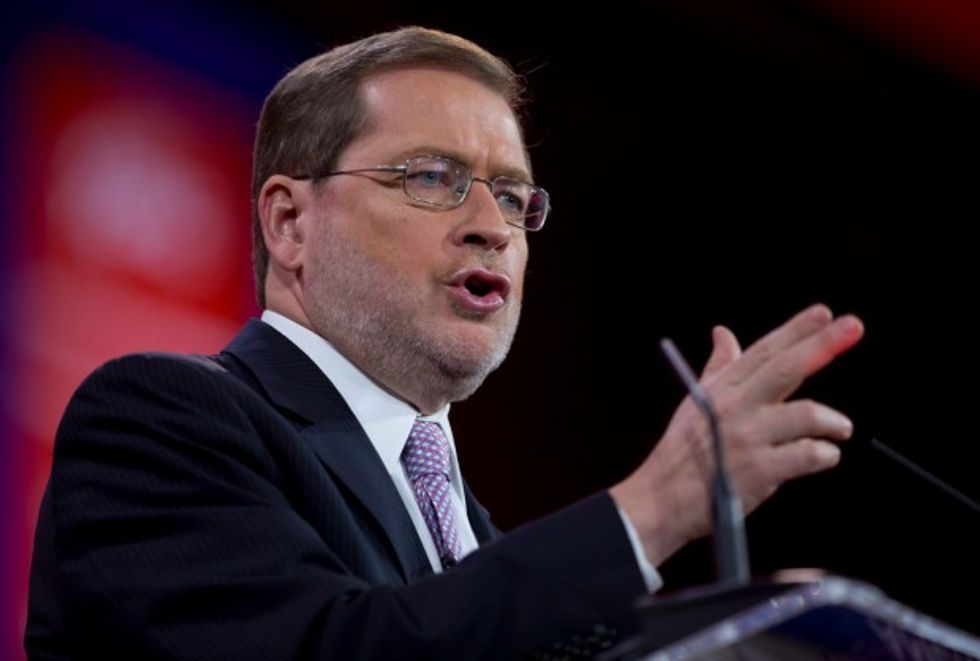 American for Tax Reform President Grover Norquist speaks during the Conservative Political Action Conference (CPAC) in National Harbor, Md., Thursday, Feb. 26, 2015. (AP Photo/Carolyn Kaster)
After Glenn Beck last month said he didn't know if he could remain an NRA member if Norquist was reelected (because he believes Norquist is an "agent of influence" for radical Islamists), the NRA opened a formal investigation.
"I spent about an hour on the phone with Wayne LaPierre at the NRA," Beck explained at the time. "They reacted immediately because of your phone calls. ... I honestly expected some sort of defense. But [Wayne LaPierre] said, '…I want you [and] your audience to know I take our members voice's seriously.' When you called, they went into action."
Beck conducted his own investigation into Norquist, interviewing him on his television show for an hour. After the interview, Beck told his audience he believes Norquist was "lying."