© 2023 Blaze Media LLC. All rights reserved.
This Man Is a Self-Professed 'Nosy' Neighbor, but When You Hear What He Did With His .45 You'll Probably Want Him Living Near You
"He kind of had a deer in the headlights look."
Alvin Cleere doesn't beat around the bush with it.
"I'm nosy. I'm a nosy guy," he told KFOR-TV.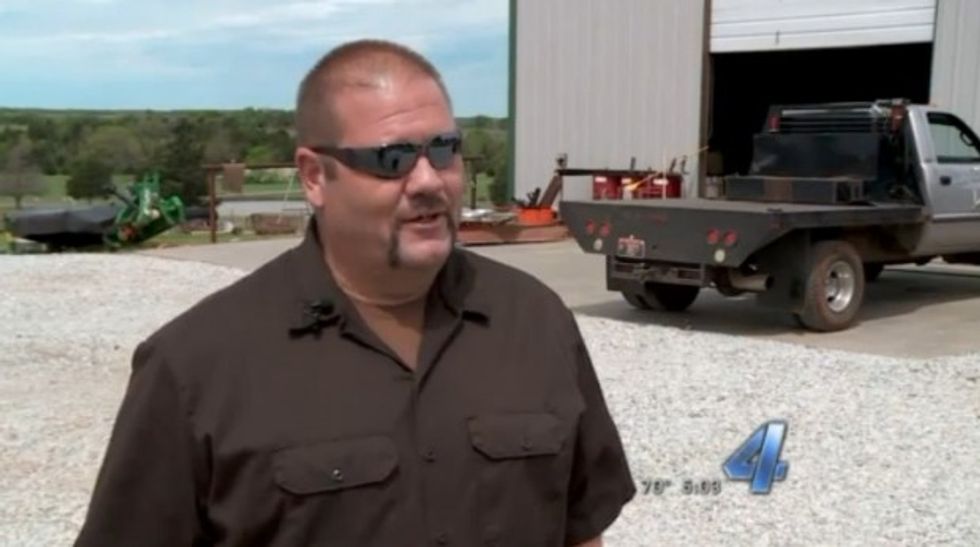 Alvin Cleere stopped a suspected robber and held him for police. (Image source: KFOR-TV)
But for a rural neighborhood in Pottawatomie County, Oklahoma, having a nosy neighbor paid off.
According to the news station, Cleere, who has lived in the area for 47 years, saw an unfamiliar white pickup truck at a neighbor's home. Cleere stopped and looked in the back of the truck bed. Inside, he saw a mattress and fixtures like a kitchen sink.
That's when Cleere took out his handgun because "that kind of helps out a little bit; I'm too old to fight anymore" and held up the suspected robber until the authorities arrived, the news station reported.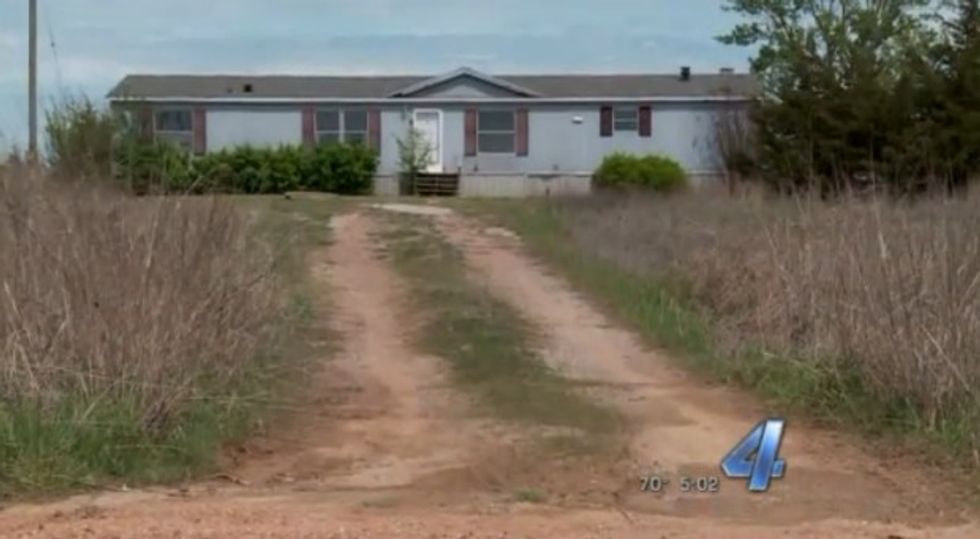 The incident happened at this home when Cleere said he noticed a truck that he hadn't seen before. (Image source: KFOR-TV)
"He kind of had a deer in the headlights look and knew he was caught," Cleere told KFOR of the alleged thief.
Given that this isn't his first citizens arrest, Cleere shared a message with KFOR for those looking to cause trouble in his neck of the woods.
"Just go somewhere else. Dont come out east of Shawnee and everything will be good," he said.
Watch KFOR's report:
Want to leave a tip?
We answer to you. Help keep our content free of advertisers and big tech censorship by leaving a tip today.
more stories
Sign up for the Blaze newsletter
By signing up, you agree to our
Privacy Policy
and
Terms of Use
, and agree to receive content that may sometimes include advertisements. You may opt out at any time.