It was a "Star-Spangled Banner" rendition like you've never heard – or seen – before.
Singer Carolyn Dawson kicked off Saturday's soccer match between the Louisville City Football Club and the Tulsa Roughnecks at Louisville Slugger Field in Louisville, Kentucky. But right as Dawson started singing the national anthem, a perfect storm of hail caught the entire stadium by surprise, the Louisville Courier-Journal reported.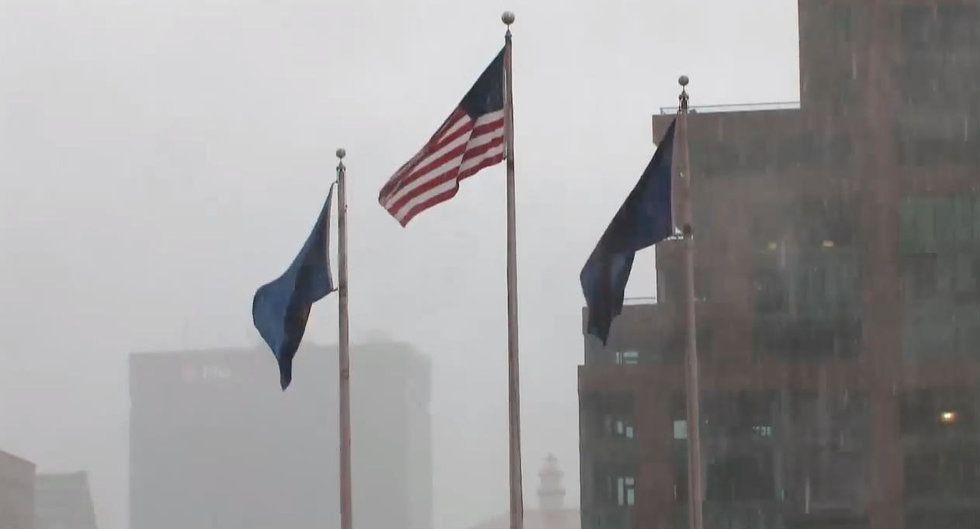 Image source: YouTube
"O say can you see, by the dawn's early light

What so proudly we hail'd at the twilight's last gleaming"
It was at almost exactly that moment that large hail began falling from the sky, chunks of ice so large they can actually be seen in video uploaded to YouTube by one fan.
Many in the crowd immediately started putting on their hooded ponchos.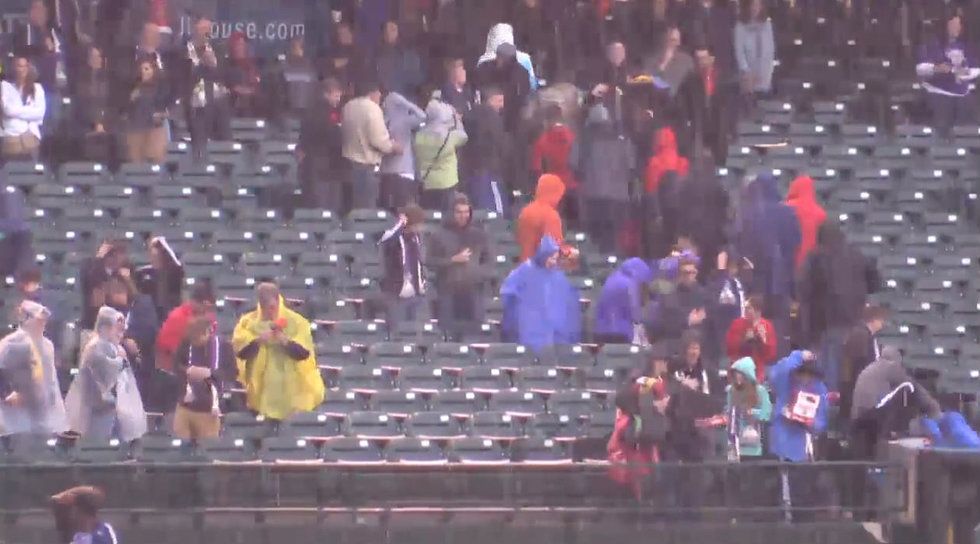 Image source: YouTube
Players on the field covered their heads with their hands and tried to shield the kids standing with them as ice chunks bounced off the field one by one.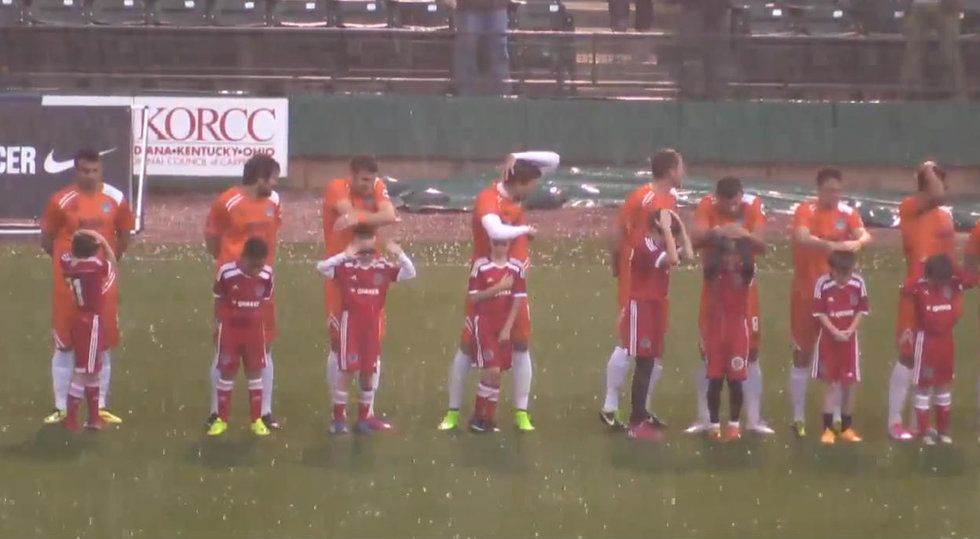 Image source: YouTube
As the storm worsened fans cleared the stands to take cover. But despite the bad conditions, Dawson was undeterred in her tribute to Old Glory.
At the end, the announcers recapped what had just taken place.
"As you can see on your screens, not only is it raining. It is hailing," one announcer said.
"It was chaos out there for a moment," the second announcer chimed in, with which the first announcer agreed: "It was pure, utter chaos."
"Even if a tornado came I don't think she was going to stop," one announcer later said.
Watch as Dawson keeps singing throughout the pounding hail:
(H/T: Louisville Courier-Journal)
—
Follow Jon Street (@JonStreet) on Twitter