White House spokesman Josh Earnest sought to allay concerns about a military exercise in Texas after Gov. Greg Abbott ordered the state's National Guard to monitor federal troops.
"I have no idea what he's thinking," Earnest told reporters Wednesday.
Abbott announced Tuesday that he directed Maj. Gen. Gerald "Jake" Betty, commander of the Texas State Guard, to monitor the joint military exercise known as Operation Jade Helm 15 taking place in six states from July to September. Abbott is asking the guard to provide updates to the governor's office
"During the training operation, it is important that Texans know their safety, constitutional rights, private property rights and civil liberties will not be infringed," Abbott said in the letter to Betty. "By monitoring the operation on a continual basis, the state guard will facilitate communications between my office and the commanders of the operation to ensure adequate measures are in place to protect Texans."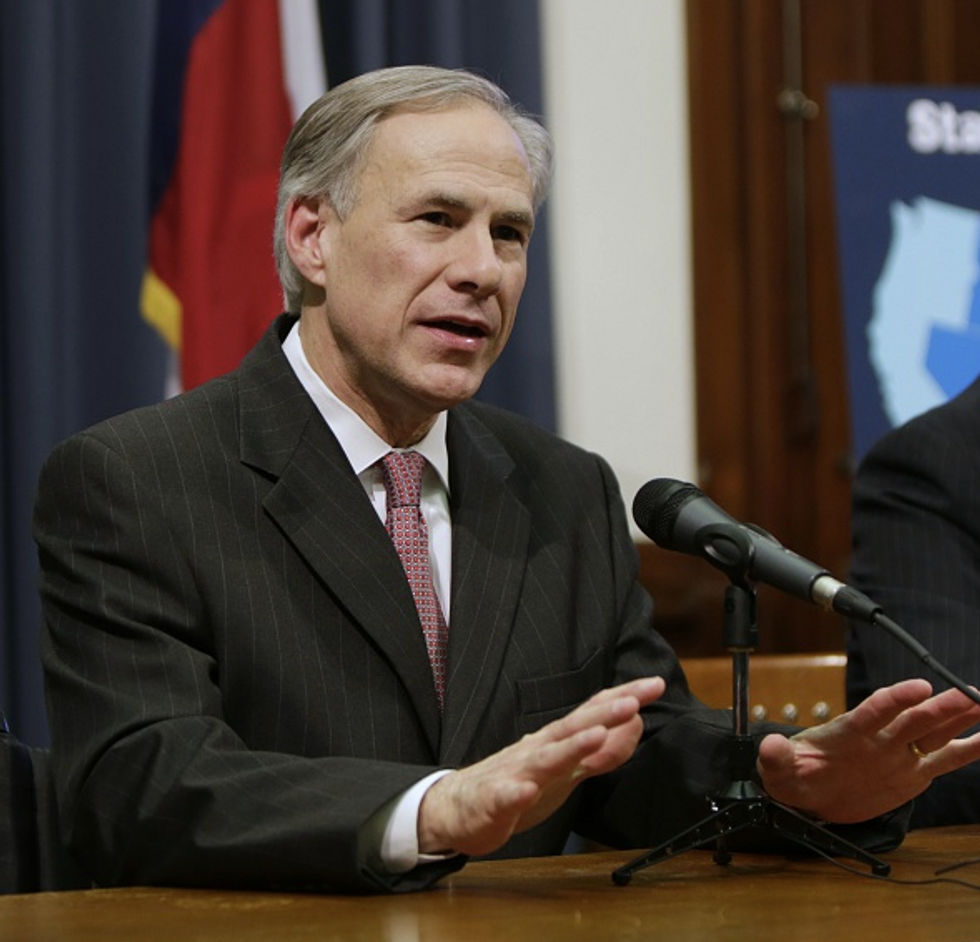 Texas Gov. Greg Abbott speaks at a joint press conference Feb. 18, 2015 in Austin, Texas.  (Erich Schlegel/Getty Images)
Earnest said he did not have detailed information of the operation, but said there should not be a concern.
"The thing that I can say without having a lot of detailed knowledge about the particular exercise is that in no way will the constitutional rights or civil liberties of any American citizen be infringed upon while this exercise is being conducted," Earnest said.
Operation Jade Helm 15 will be led by the U.S. Special Operations Command for eight weeks, and also includes the states of New Mexico, Arizona, California, Nevada, Utah and Colorado.
The exercise includes the Army Special Forces Command, better known as Green Berets; Navy SEALs; Air Force Special Operations Command; Marine Special Operations Command; Marine Expeditionary Units; and the 82nd Airborne Division.