Facing the possibility of Hillary Clinton threatening to upstage President Barack Obama with executive action on immigration, the White House insisted that Obama has taken every action legally possible.
Speaking in Las Vegas Tuesday, Clinton, the frontrunner for the Democratic presidential nomination, vowed to expand deferred action for childhood arrivals to the parents of illegal immigrant children and insisted that illegal immigrants should not be treated with "second-class status."
"I'll let Secretary Clinton and her campaign describe exactly what steps they are taking. I'll allow them to make the case as to why it is legal," White House press secretary Josh Earnest told reporters Wednesday.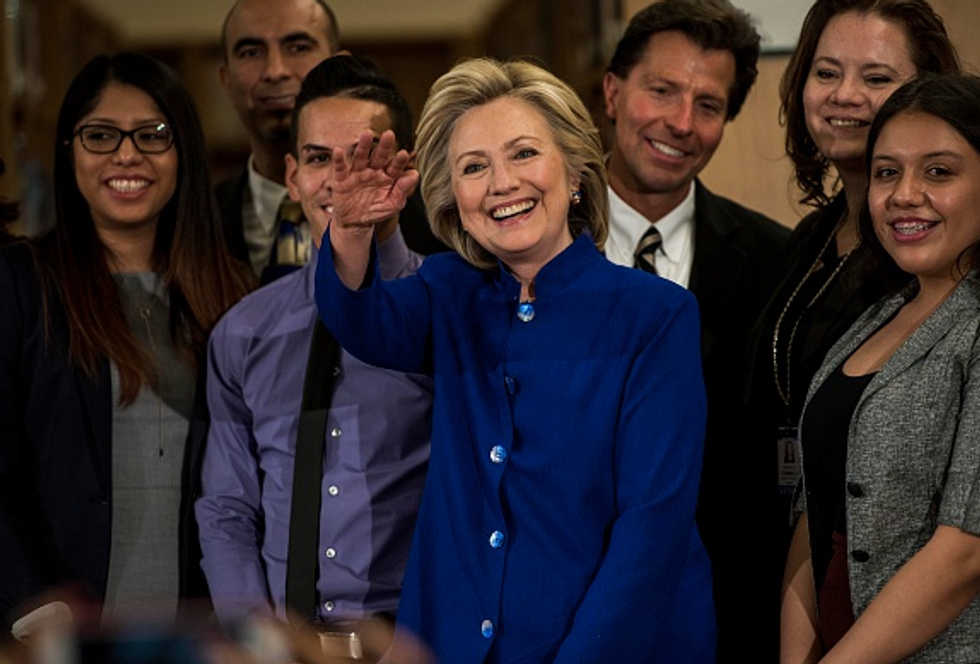 Former Secretary of State Hillary Clinton talks to "dreamer" students at Rancho High School during a roundtable discussion on immigration policy in Las Vegas, May 5, 2015. (Melina Mara/The Washington Post via Getty Images)
Earnest said the White House "absolutely" believes it did everything in the administration's legal power last year when Obama moved to shield about 5 million illegal immigrants from deportation.
"The president's views have not changed. In fact, we did take the extraordinary step of releasing the Office of Legal Counsel opinion where we talked about the limits of executive authority when it comes to taking steps to reform our broken immigration system," Earnest said. "The president was determined to use as much of his authority as he could to bring some much needed accountability to our broken immigration system."
Asked later during the press briefing as to whether the White House was suggesting that Clinton was talking about exercising power beyond her presidential power if elected, Earnest was not clear.
"I'm not a judge and I didn't go to law school, so I'm not going to be in a position to render a legal opinion," Earnest said.