It's a deeply disturbing situation, and a key piece of possible evidence shows how a man may have thought he was doing the right thing by murdering his daughter, her mother and his own sister.
He may have seen them as mercy killings.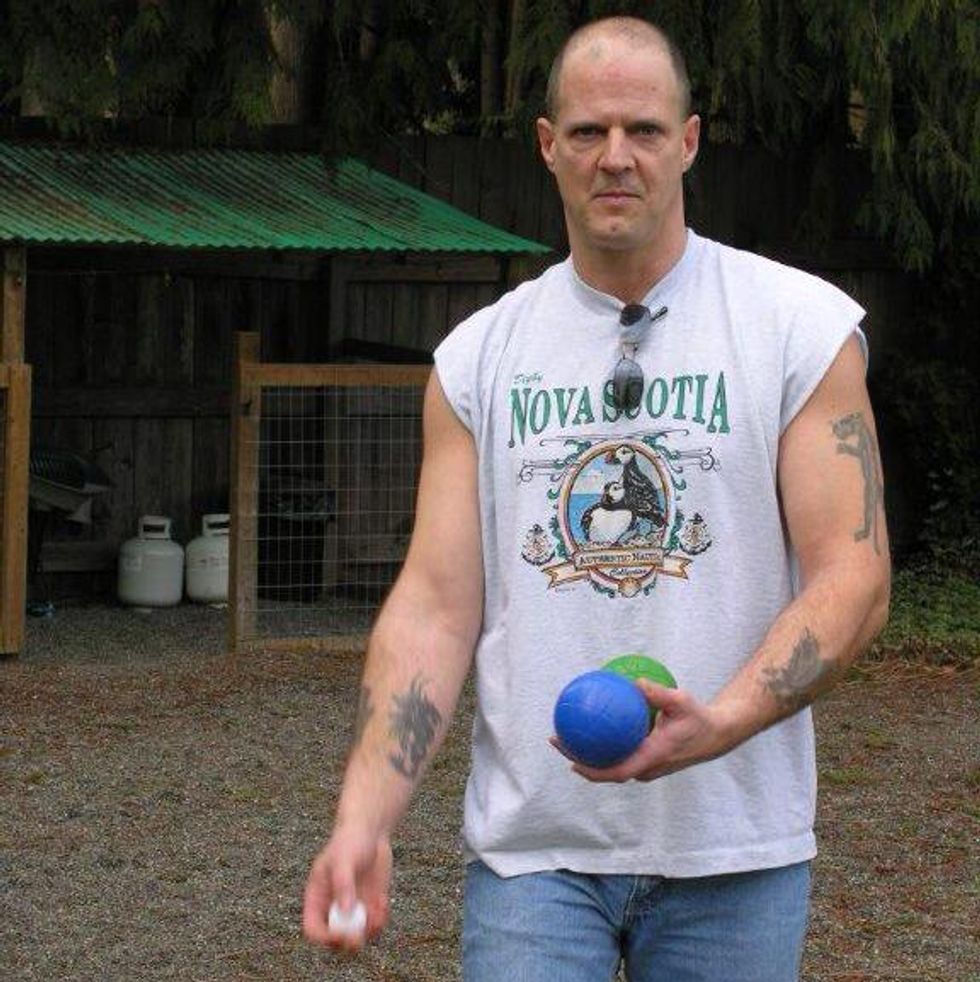 Randy Janzen. (Image via Facebook)
Canadian man Randy Janzen is at the center of an ongoing investigation surrounding the deaths of three people, whose bodies were discovered Thursday.
Authorities are still piecing things together, but this message on Janzen's Facebook wall — which he may or may not have actually written — lays out possible motives for all the killings.
"Over the last 10 days I have done some of the worst things I could have ever imagined a person doing," the message begins.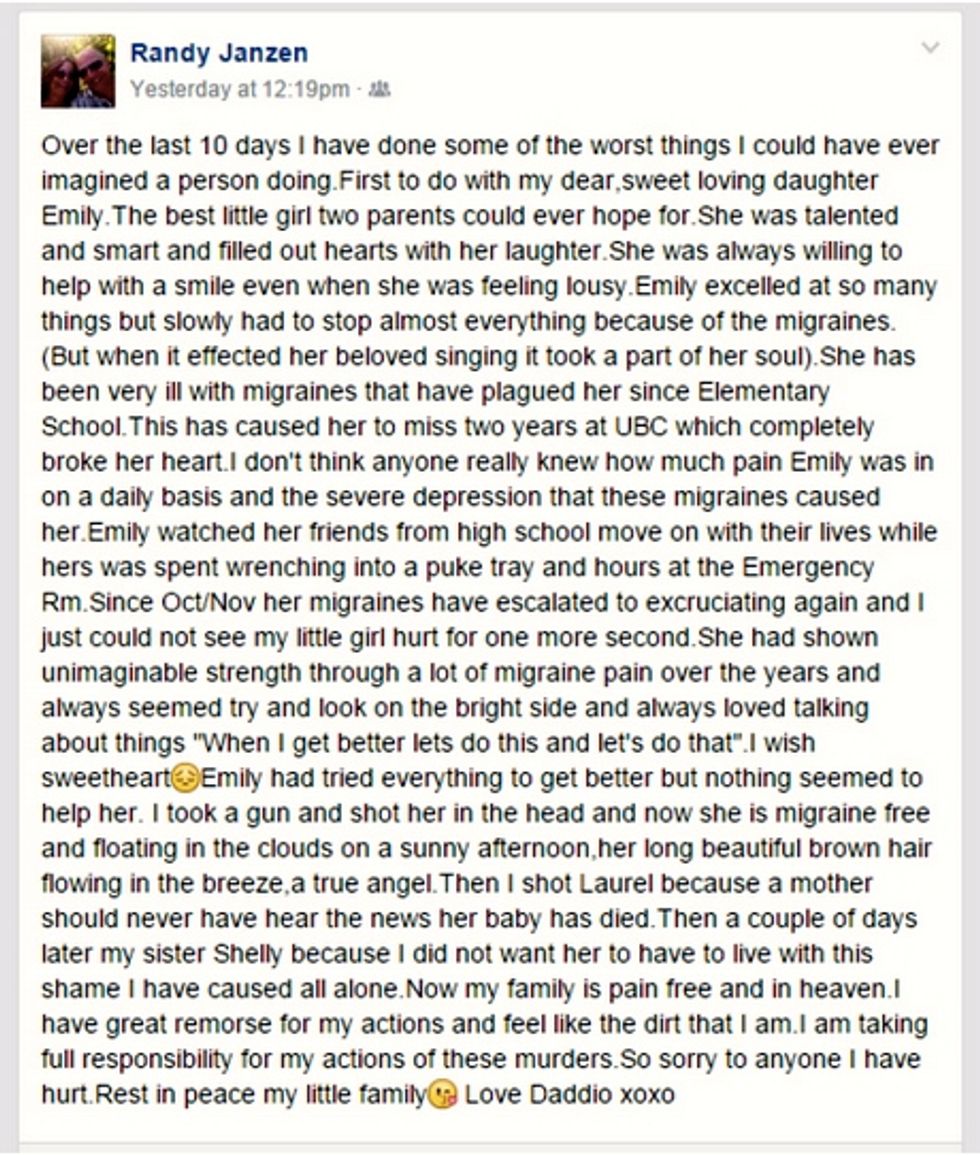 Image via Facebook
The message claims Janzen's daughter, Emily, suffered excruciating migraines.
"I took a gun and shot her in the head and now she is migraine free," the message states.
The message describes Emily as, "The best little girl two parents could hope for."
The message goes on to claim Janzen killed Emily's mother and his own sister to protect them from the pain and shame surrounding Emily's death.
Watch the CBC's report below:
(H/T: Gawker)
—
Follow Zach Noble (@thezachnoble) on Twitter