Children at East Side Elementary School in Worland, Wyoming, were outside playing on the playground Thursday morning when a man with a "suspicious backpack" and a hood pulled over his head suddenly appeared.
The children's gym teacher, identified as Kevin Heyer, walked up to the man, tapped him on the shoulder and asked for his name. The suspicious man then took off running, sparking an emergency situation.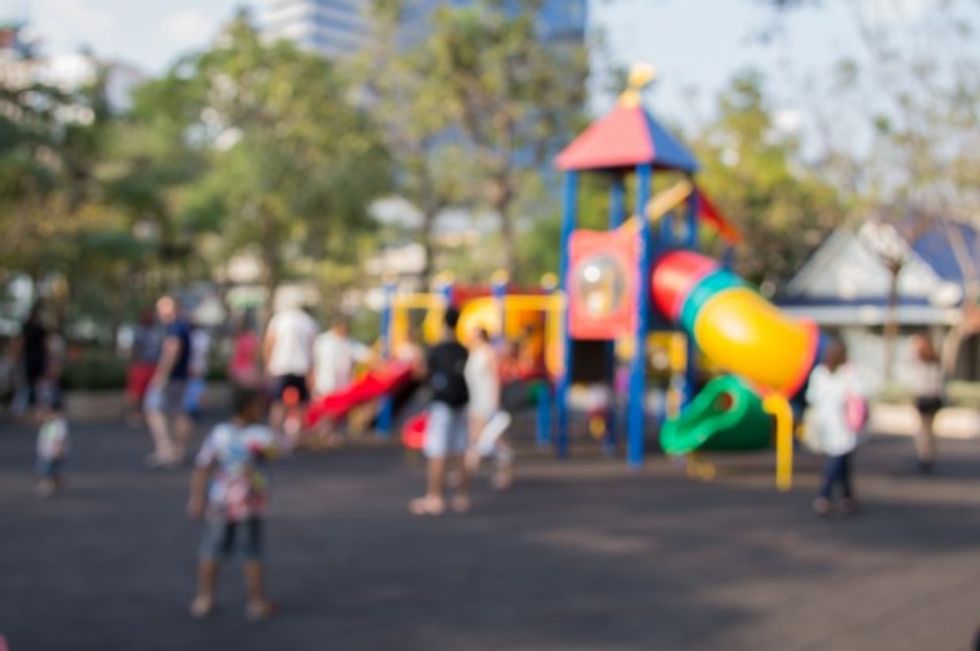 Shutterstock.com
"Run! Run!" Meyer shouted to the kids, blowing his whistle intermittently. The elementary students ran to the back of the playground's field and huddled together in fear.
Aubrey Truman, one of the students, later recalled some of her thoughts during the ordeal to her mother: "Am I going to die?" and "Will I ever see my parent's again?"
As Aubrey "began to shake" and other students cowered in fear, smiling law enforcement entered the playground and told the students that everything that had just happened was only a drill.
Some parents are now furious as they feel they were not properly notified about the drill ahead of time.
"They just think they can do whatever they want with our kids," parent Amy Munoz told the Casper Star-Tribune. "They took it to an extreme not to discuss this with parents and the community beforehand. It's a slap in the face."
Amy Truman, another parent, said she gets why the school would want to conduct such a drill, but argued parents need to be better informed before such an incident and students shouldn't be left in the dark either. Truman said her daughter still had tears in her eyes when she picked her up on Thursday.
School officials reportedly sent parents an email on May 12 warning of a "a low-level training exercise," but several parents said it sounded like another typical drill -- and that's not what unfolded last week.
"This training exercise will test the response and lock-down procedures of the school and response procedures for local 1st responders," the email reportedly read.
Parent Alda Pedraza said her fifth-grade daughter was horrified after the drill. She joined other parents in demanding students and parents should know what's going on before a potentially traumatizing drill takes place.
More from the report:
The school's principal, Linda Anderson, confirmed that Aubrey and her classmates outside weren't alone. None of the students had been notified before the man, who she said was unarmed, made his way around the building as part of the drill.

[...]

Natrona County School District Risk Manager Andrea Nester, who heads ALICE training, said that it would be difficult to comment on the drill without knowing all the details.

But, she said, "unless parents are well-informed," involving kids in an active intruder training is "something we frown upon in our district" because there's a risk of traumatizing the students.
But Washakie County Sheriff Steve Rakness,said the training was a success.
"We identified some things we need to work on, but otherwise no problems whatsoever," he told the Northern Wyoming Daily News.
(H/T: EAG News)
---