Amber and Tony Menjivar live in the upstairs unit of a home in Dale City, California. Below is another unit Tony Menjivar's sister manages and rents out.
Last month, the landlord sister let a family, recently evicted from another apartment, move into the home's basement.
"She wanted to give her a hand," Tony Menjivar told KPIX-TV of his sister helping Deborah Derivero by giving her family a place to live while she was in jail.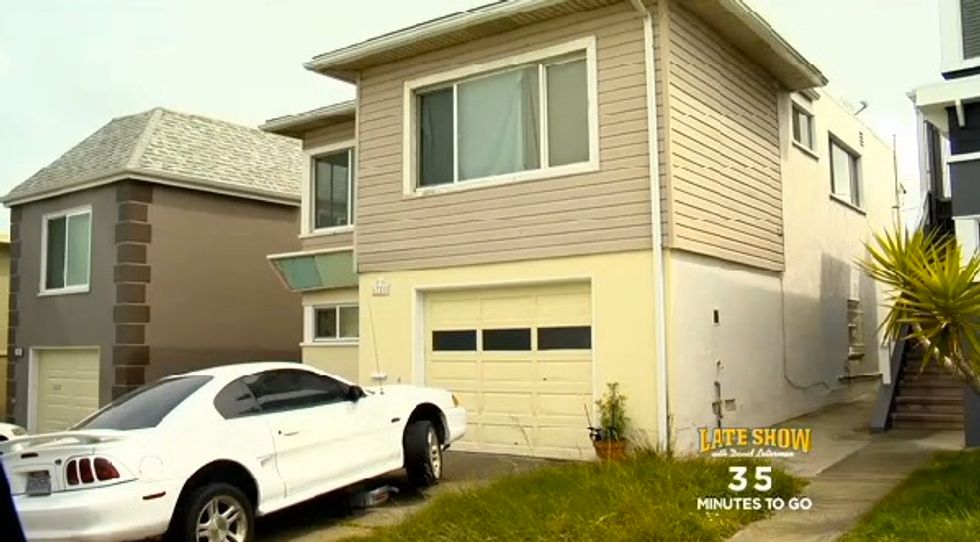 The Menjivars lived in an upstairs unit of this home until a family of squatters changed the locks on them. (Image source: KPIX-TV)
But this kind gesture was quickly turned on itself when Derivero changed the locks after getting out and refusing to pay rent.
After the Menjivars contacted the police in order to get their stuff from the home's shared garage, Amber Menjivar did some research and found the family has done this before. KPIX reported that the Derivero family has been evicted eight times.
Tony Menjivar called them "professional squatters, they're just serial squatters."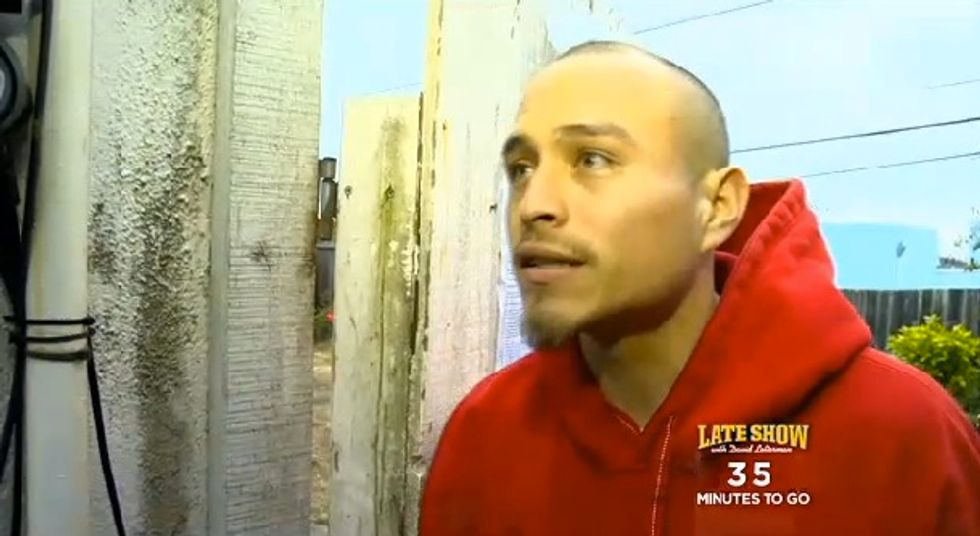 KPIX has reported on the family squatting at other homes in the past. It included footage of another encounter with a man in the family in the report. (Image source: KPIX-TV)
"Unfortunately there are some people like Ms. Derivero who move from property to property," attorney Aaron Farmer, who represents two landlords in separate legal battles with Derivero, told the news station. "The sheriff comes to remove her from the first property on one day and literally the next day she is moving into the next property."
"To know that she has done this multiple times, it's just horrible," Farmer added.
The news station went to the home and spoke with a woman through a closed door.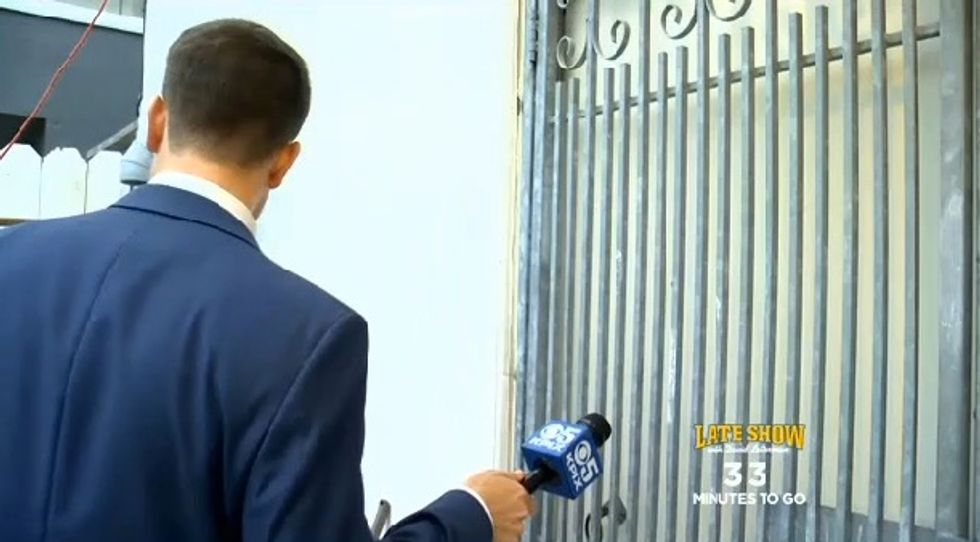 A KPIX reporter went to the home and spoke with a woman through a closed door at the home. She called the police on the news station. (Image source: KPIX-TV)
"I'm not Deborah, OK? You have the wrong person," the woman shouted from inside the home. "I need you guys to leave the police are coming."
KPIX reported that Derivero was served a three-day eviction notice, but it noted that the process of eviction usually takes several months.
"She comes in, she knows that she has 3-4 months legally, and that's her game," Tony Menjivar told the news station.
Watch the report: