A man stripped naked for the better part of an hour at a North Carolina airport Wednesday, in full view of fellow passengers, including kids.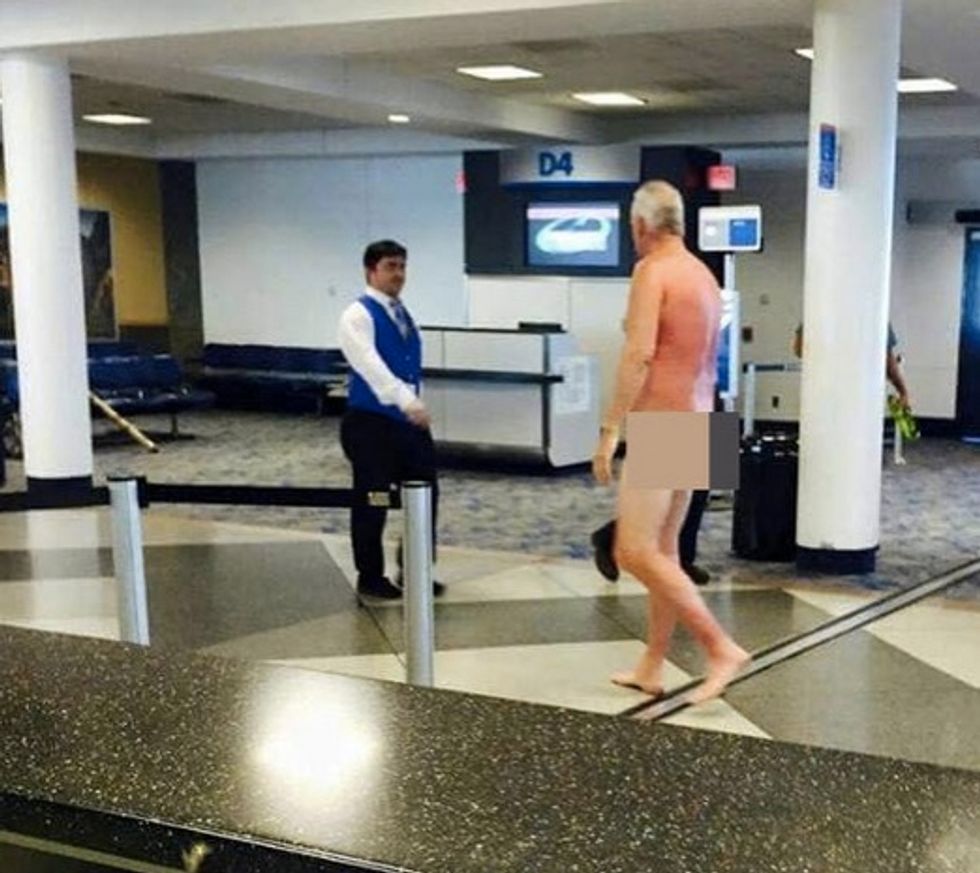 Image source: Sherry Ketchie via WBTV-TV
Witnesses told told WBTV-TV the man stripped at Charlotte Douglas International Airport after finding out a US Airways flight to Jamaica was overbooked.
Passenger Sherry Ketchie — who took cellphone photos of the man — told the station she noticed "some people running" and others "snickering" and got word from an airport employee that the man was angry about the flight. She said he was hollering at a woman at a desk fully clothed — and then the clothes started coming off.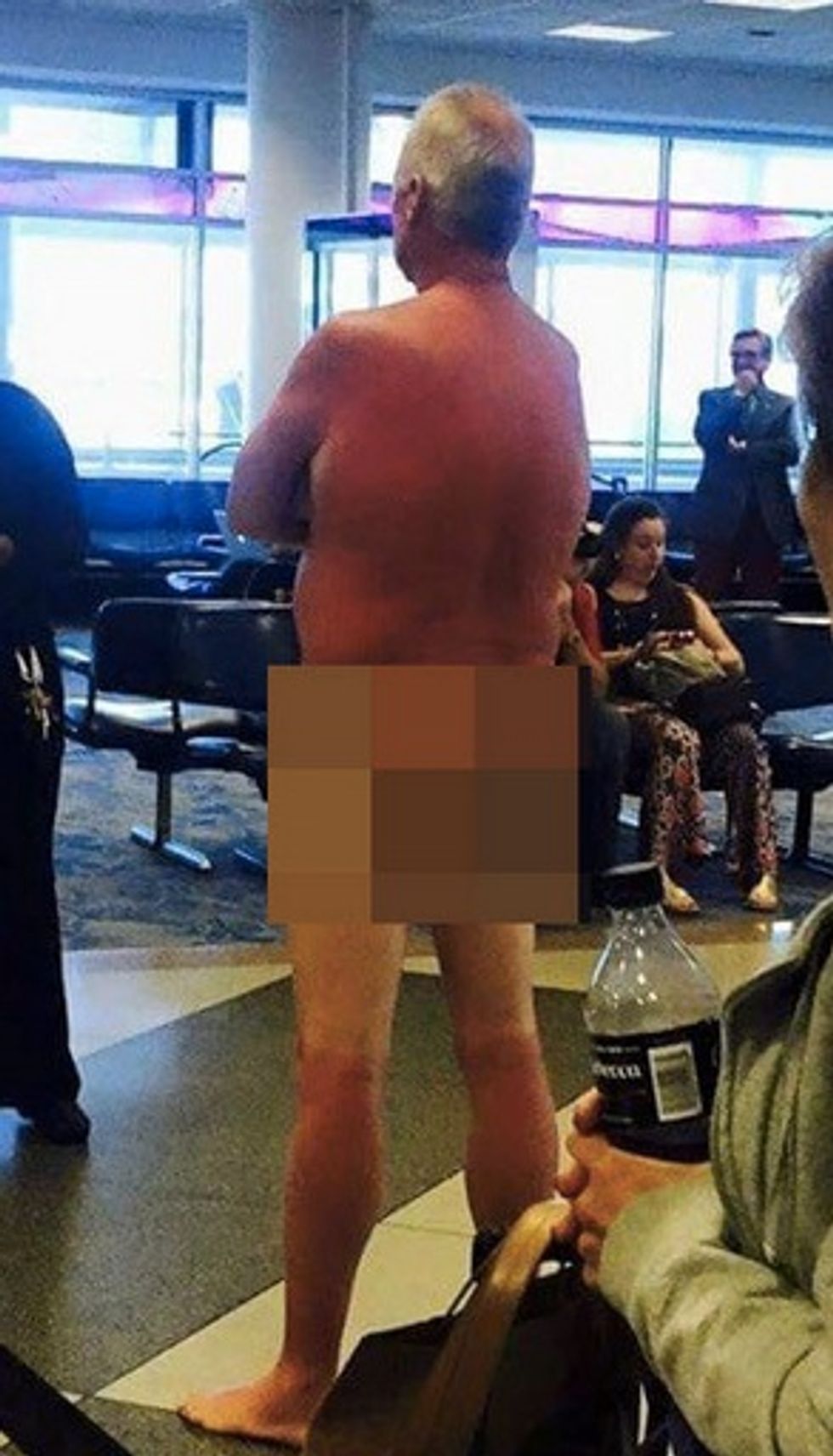 Image source: Sherry Ketchie via WBTV-TV
"I ain't never seen nothing [like that] in my life," Ketchie told WBTV. She said the man didn't say a word as he stripped.
"More people started getting back because that's when security started surrounding him, waiting for Charlotte-Mecklenburg police to come in," she added to the station.
Police told WBTV they responded to a "disturbance call where a male was suffering from a medical issue" and that he was taken away for treatment and won't face charges.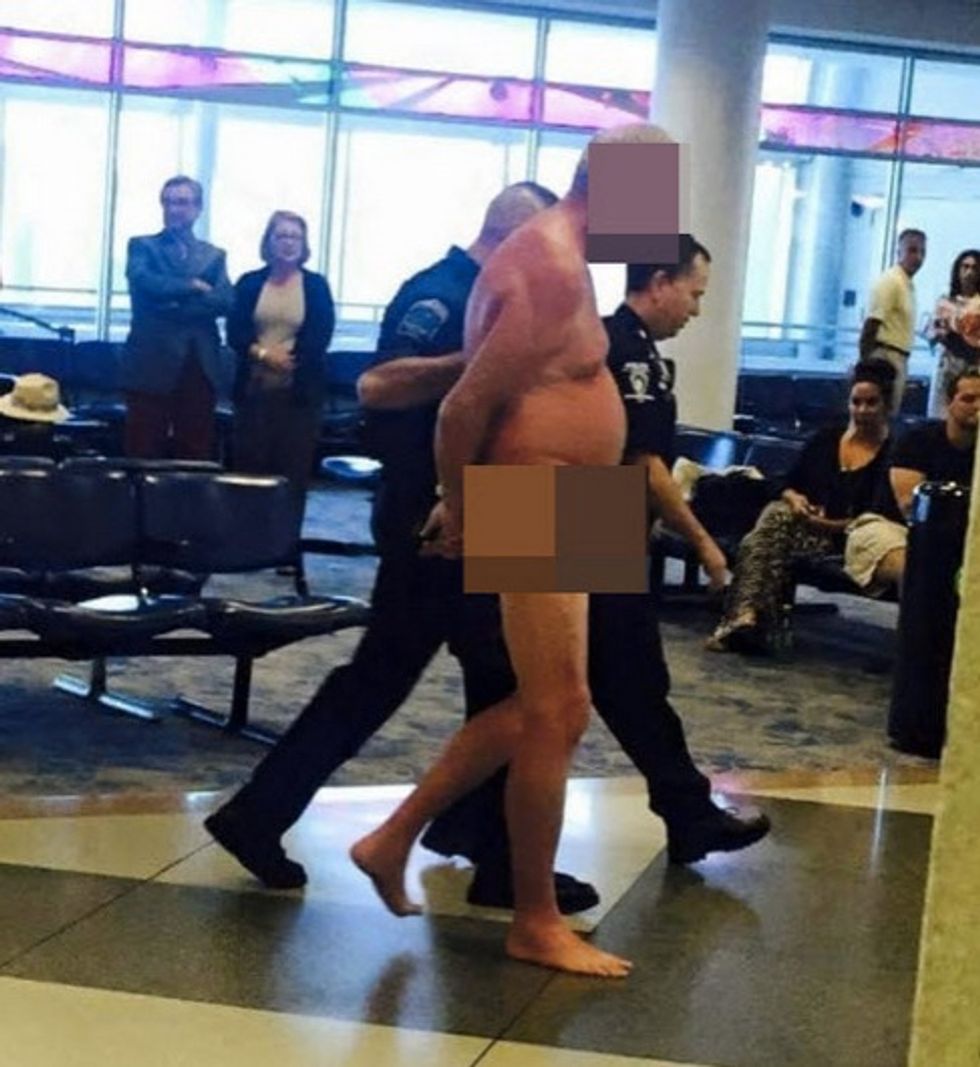 Image source: Sherry Ketchie via WBTV-TV
Other passengers weren't pleased with the display. "It's embarrassing," passenger Mike Osborne told WCNC-TV. "That guy should think about what's going on, who's around him and seriously get some psychological evaluation or help."
—
Follow Dave Urbanski (@DaveVUrbanski) on Twitter