Poland announced Tuesday that it would take in 60 Christian families from Syria, and held out the possibility that more could follow.
"We'll welcome 60 families for a start," Prime Minister Ewa Kopacz said.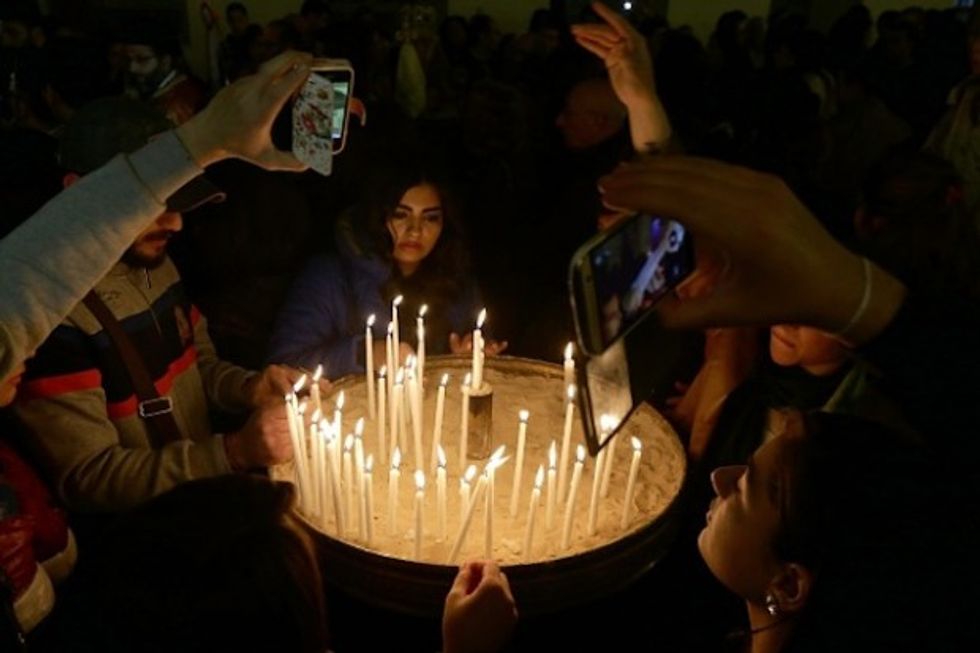 Greek Orthodox Christians light candles and take pictures at the end of a Good Friday mass at the Meriamiah Church in the Syrian capital of Damascus, April 10, 2015. (Louai Beshara/AFP/Getty Images)
The Warsaw Voice reported that Kopacz suggested that since Poland is a Christian nation, it felt an obligation to reach out to Syrian Christians.
"Today Christians who are being persecuted in a barbaric fashion in Syria deserve Christian countries like Poland to act fast to help them," she added according to Agence France-Presse.
AFP reported that the Polish nonprofit group Estera has asked the Polish government to allow 1,500 Syrian Christians into the country and proposed that charities, churches and businesses would cover their initial living expenses.
The Associated Press noted that this weekend's Polish presidential election winner Andrzej Duda accused the government of being too slow in offering help to Syrians.
The Islamic State group has subjected Christians in Syria, Iraq and Libya to persecution, expulsion and execution since it has expanded its territory.