If you've ever had trouble falling asleep from the start or after you've woken up in the middle of the night, you know how frustrating it is to watch the minutes on the clock tick on and on. Now, imagine how frustrating this issue would be if it happened frequently.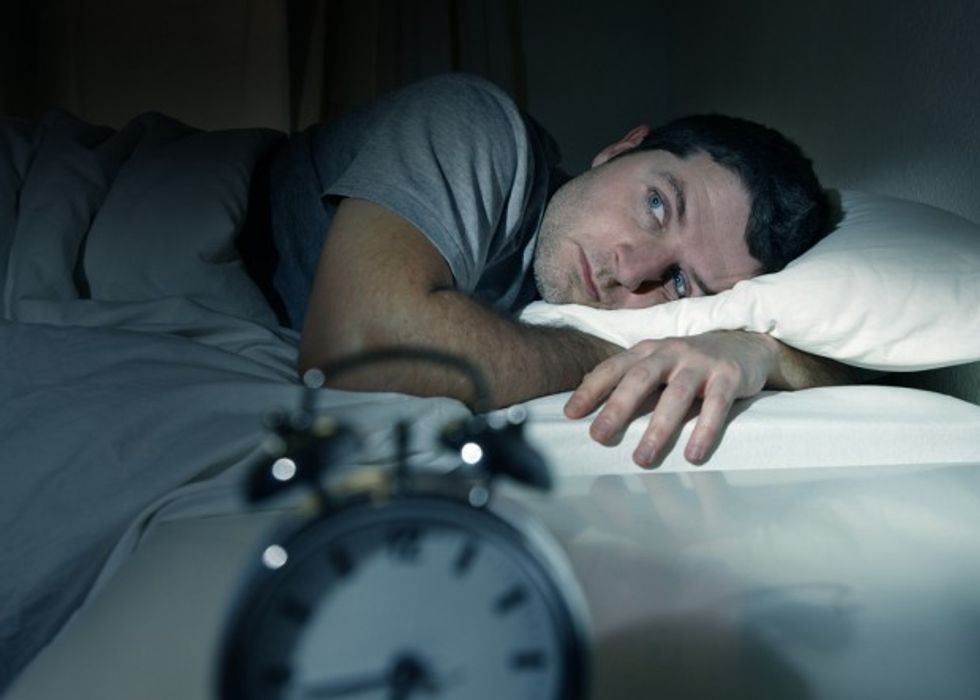 Photo credit: Shutterstock
Perhaps you don't have to imagine.
A new study though suggests that the problem could be helped with just one therapy session.
A 60-minute cure might sound too good to be true, but that's what a small experimental study says it managed to do for the majority of its participants.
Researchers at Northumbria University published a study Monday that described how one hour of cognitive behavioral therapy and a self-help pamphlet helped cure 73 percent of people considered acute insomniacs.
The therapy session included sleep education and information about different sleep needs that individuals have at different times in their lives. The therapy gave individuals a time at which to go to bed and a time when they should get out of bed.
The study conducted by Jason Ellis, a sleep science professor at the university, involved 40 participants who were considered acute insomniacs. They weren't quite chronic insomniacs, but people who had suffered from the condition for less than three months prior to the study.
Of those who went through the hour of therapy, Ellis found 73 percent of participants by three months reported better sleep quality.
"The results of our study clearly showed that a single therapy session had successful results, with an improvement in sleep quality for some 60 percent of those with acute insomnia within one month," Ellis said in a statement. "The longer-term benefits were even better with almost three quarters of those who received the intervention not developing chronic insomnia."
Ellis said his study shows the value in treating insomnia before it becomes a chronic condition.
"If successful there is potential for significant savings in terms of long-term health care, lost productivity and accidents," he said. "This becomes more pertinent when the costs associated with other illnesses, such as depression, for which insomnia is known to be a risk factor, are taken into account."
Watch this video about the research:
The research was published in the journal Sleep.
(H/T: Science Daily)
—
Front page image via Shutterstock.