Sunday is Flag Day, created when President Harry Truman signed an act of Congress on August 3, 1949, declaring June 14 to be the day each year to celebrate the stars and stripes.
If you ask just about anyone, "Who created the very first American flag?" you'll no doubt hear the name Betsy Ross. But was she really our original flag's creator?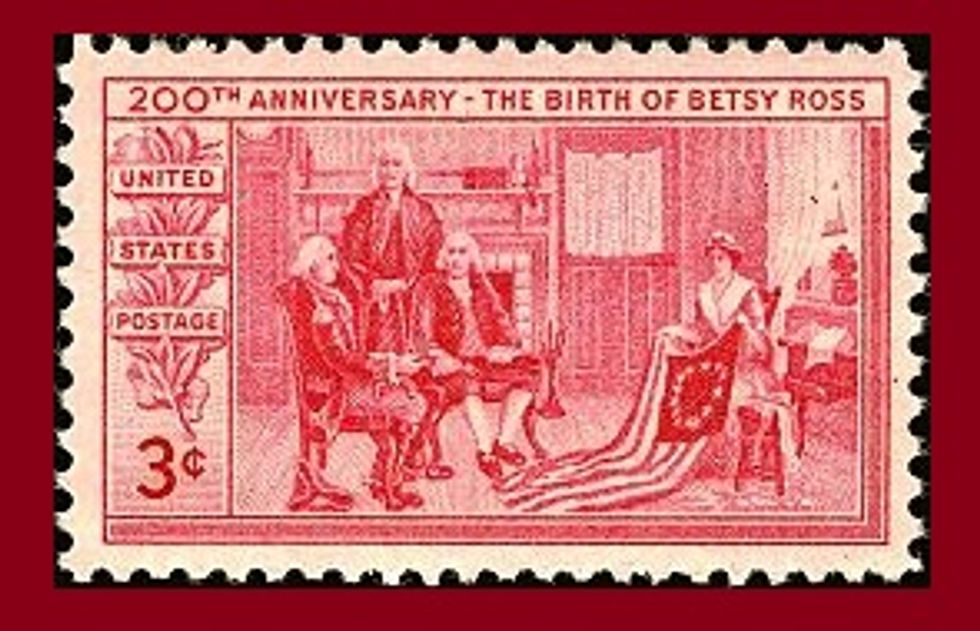 Betsy Ross commemorative stamp (Image source: U.S. Post Office Department via Wikipedia)
Certainly the 3-cent stamp issued in 1952 to commemorate the 200-year anniversary of Ross' birth would lead you to believe so. That stamp is a sketch in miniature of Ross presenting her flag to George Washington.
But people's knowledge (as well as this reenactment on an official U.S. postage stamp) are actually based more on legend than fact.
During the celebration of America's Centennial back in 1876, organizers were looking for stories about how various symbols of our country came into existence. Well, Betsy Ross' grandson, William Canby, shared a story told to him by his aunt: The aunt said that Betsy, a well-known seamstress with her own upholstery shop at the time of the American Revolution, had sewn the flag and presented it to General Washington.
Other stories added embellishment, including saying that George Washington himself gave Ross a sketch of what he wanted the flag to look like -- and that sketch was based on the official Washington family coat of arms, which included stars and stripes: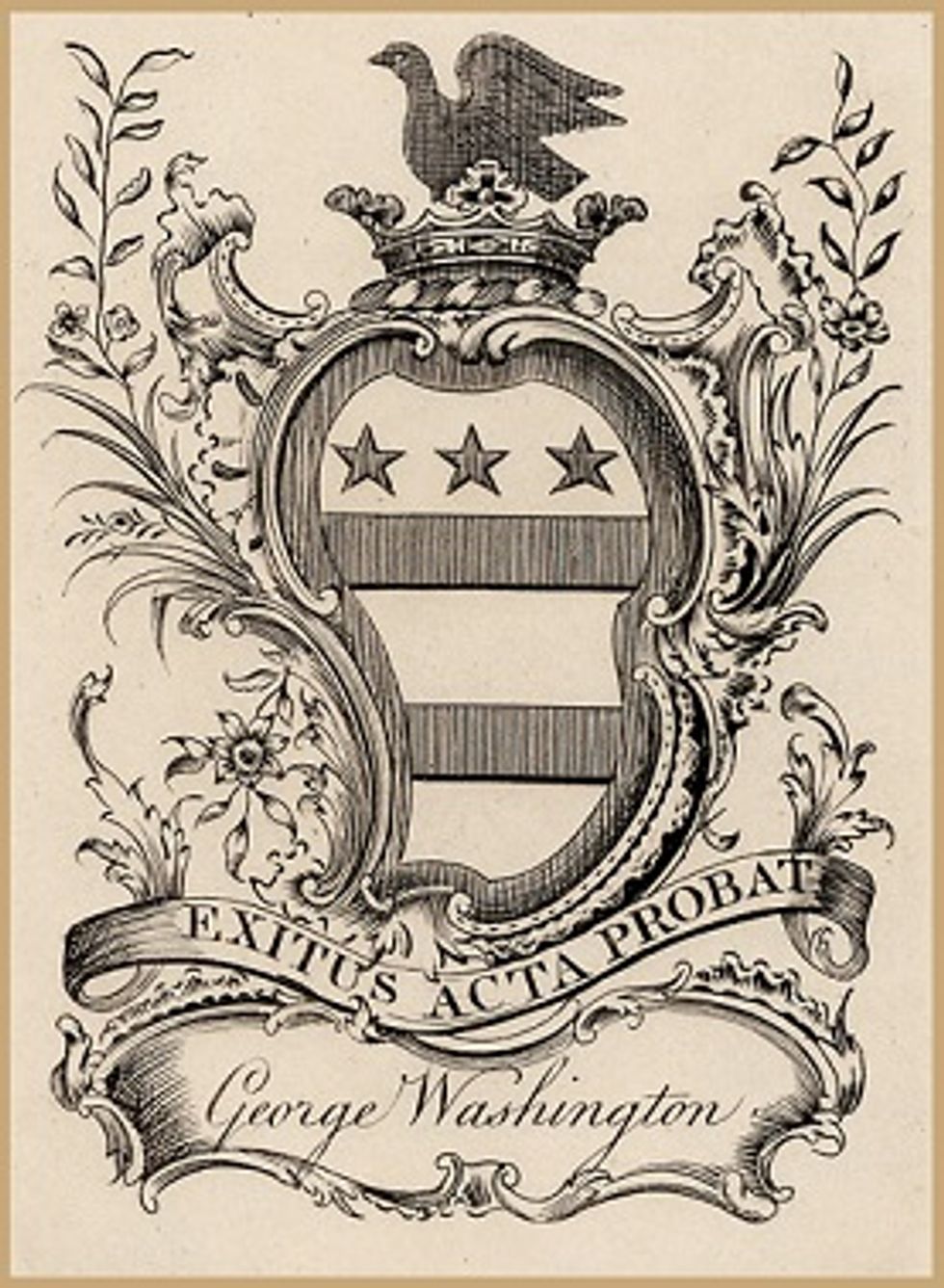 Washington coat of arms
But, based on letters and the congressional record at the time of the War for Independence, actual history reveals that the real designer of America's first flag was a patriot named Francis Hopkinson.
Hopkinson was not only one of the original signers of the Declaration of Independence as a delegate from New Jersey, he was a multitalented, artist, music composer and writer of satirical pieces that poked fun at the British.  The Continental Congress commissioned Hopkinson to design seals and flags for the Navy, as well as for the newly formed country for which everyone was fighting.
Hopkinson also contributed to the design of the United States seal (prominent, among other places, on the back of the $1 bill).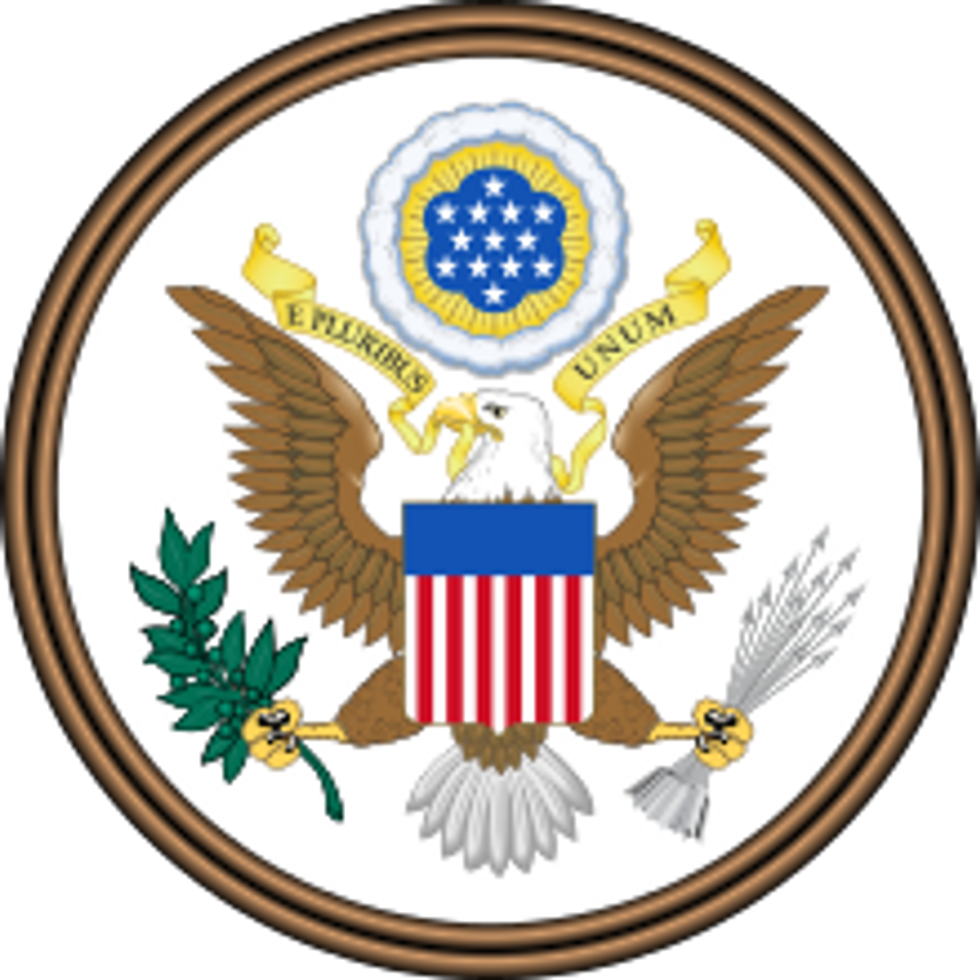 Official seal of the United States of America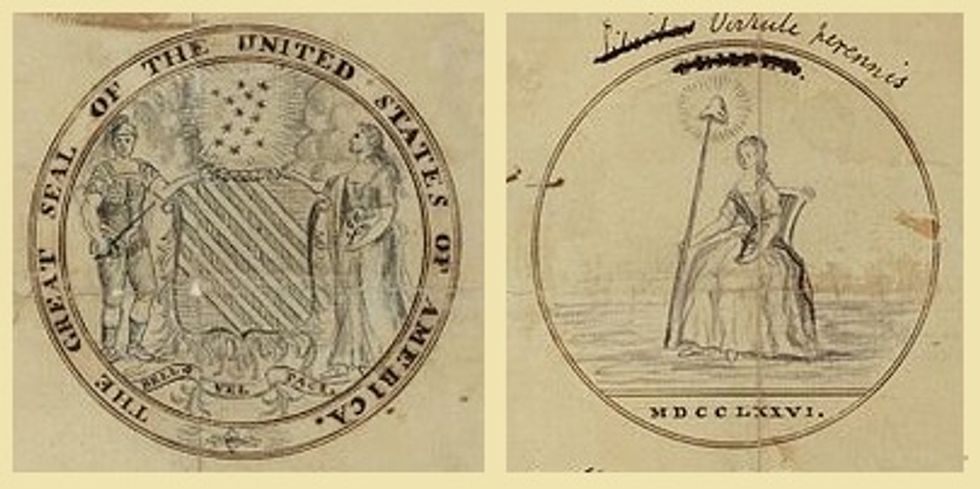 Some of Francis Hopkinson's original artwork for the Great Seal of the United States. (Image compiled by TheBlaze
So on June 14, 1777, Francis Hopkinson's newly designed flag replaced the Grand Union flag, which incorporated aspects of Great Britain's flag. Hopkinson used six-pointed stars to represent the colonies and these stars, according to the Flag Resolution passed that day, would herald "a new constellation."
Although the original flag representing the nation that Hopkinson designed no longer exists, it's said that he incorporated aspects of the flag he designed for the Navy.

Image compiled by TheBlaze
Of course, symbolism abounds in our country's stars and stripes -- and there's a reason why, often seen weathered by battle, our flag has been dubbed Old Glory. The color scheme of red, white and blue was not chosen at random: symbolically, red stands for bravery and heroism, white for innocence and purity, and blue for vigilance, perseverance and justice.
So on Flag Day especially, it may be good to not only reflect on the creation of our flag, but on the meaning behind its colorful significance.
For more on America's first flag, its creation controversy and Francis Hopkinson, go HERE and HERE.