Police are looking for four suspects seen on surveillance video beating up and robbing a man on a Bronx street in broad daylight, WPIX-TV reported.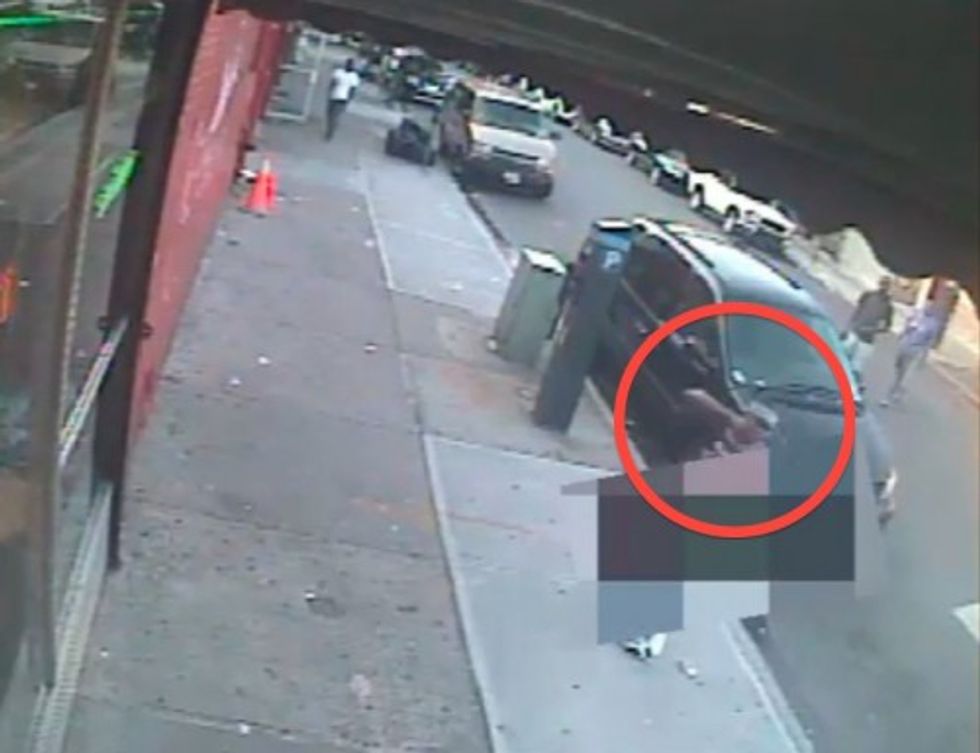 Victim's image is obscured as punch is thrown. (Image source: WPIX-TV)
The violent assault occurred in the 1500 block of Westchester Avenue about 7 p.m. on June 9, police said.
The suspects were seen on video kicking and punching the 19-year-old victim.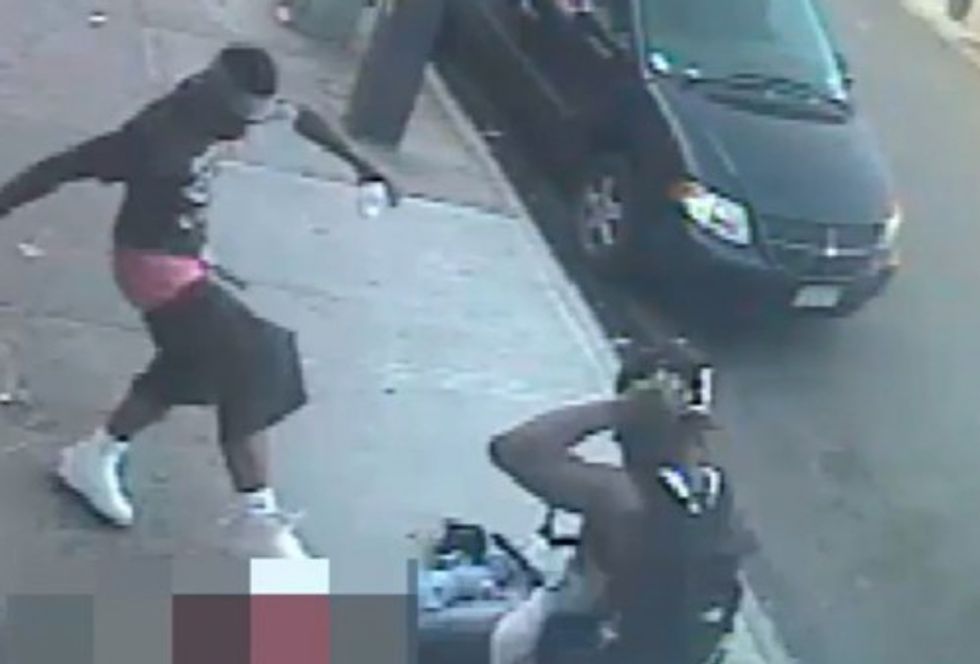 Image source: WPIX-TV
While the victim was on his back on the sidewalk, one suspect appeared to be prying something from his hand.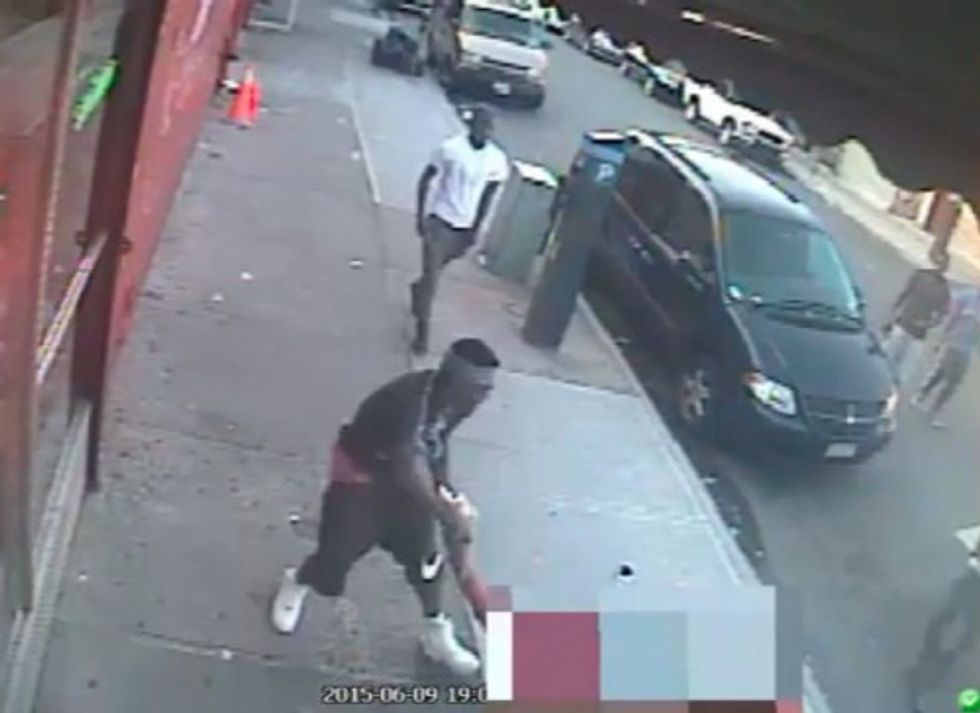 Image source: WPIX-TV
Police said the man's face was slashed before the suspects got away with his iPhone 6, WNBC-TV reported.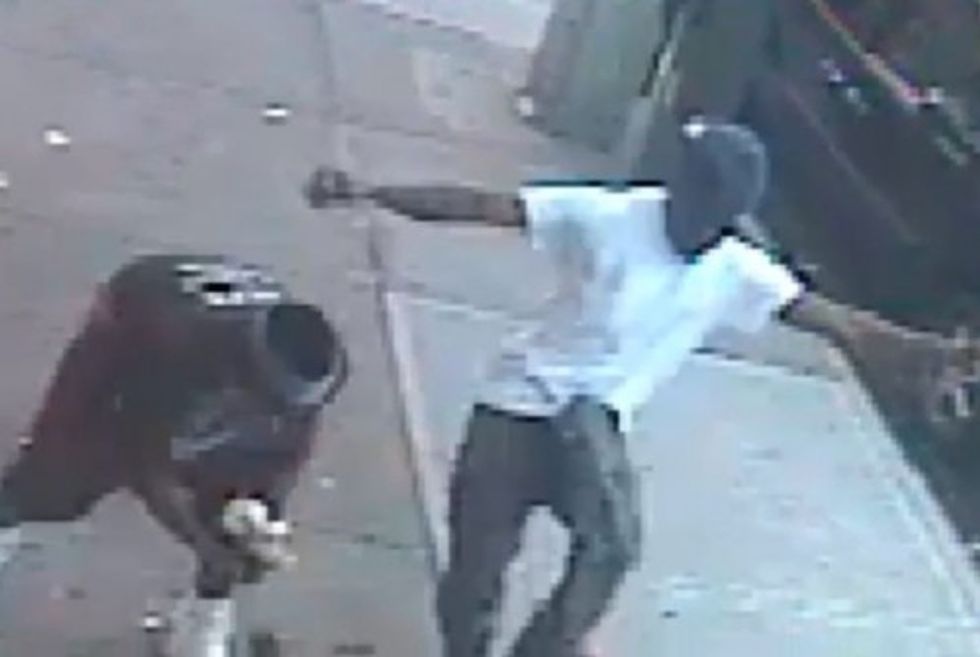 Image source: WPIX-TV
The victim was taken to a hospital where he was treated and released.
—
Follow Dave Urbanski (@DaveVUrbanski) on Twitter