Camber Chavis, a 3-year-old who lived with her parents in Virginia Beach, Virginia, died in early May but the girl still hasn't been buried after nearly two months, even after thousands of dollars were donated online to help cover the funeral.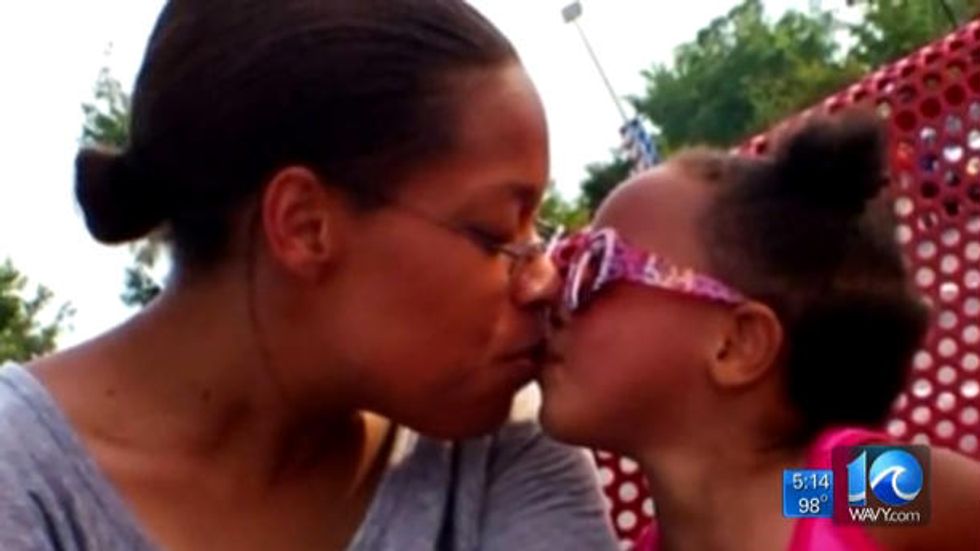 Chanelle Chavis is seen with her daughter, Camber. (Image source: WAVY-TV)
Camber Chavis was taken to Sentara Princess Anne Hospital by her parents, Alton and Chanelle Chavis, on May 7 where doctors diagnosed her with skull fractures, among other injuries. The very next day, however, the toddler died, WAVY-TV reported.
Police said the child's injuries were suspicious and Alton Chavis ended up getting arrested just one day after his daughter's death. Alton Chavis later confessed to killing her and has been charged with second-degree murder. He is currently being held at the Virginia Beach jail on $50,000 bond.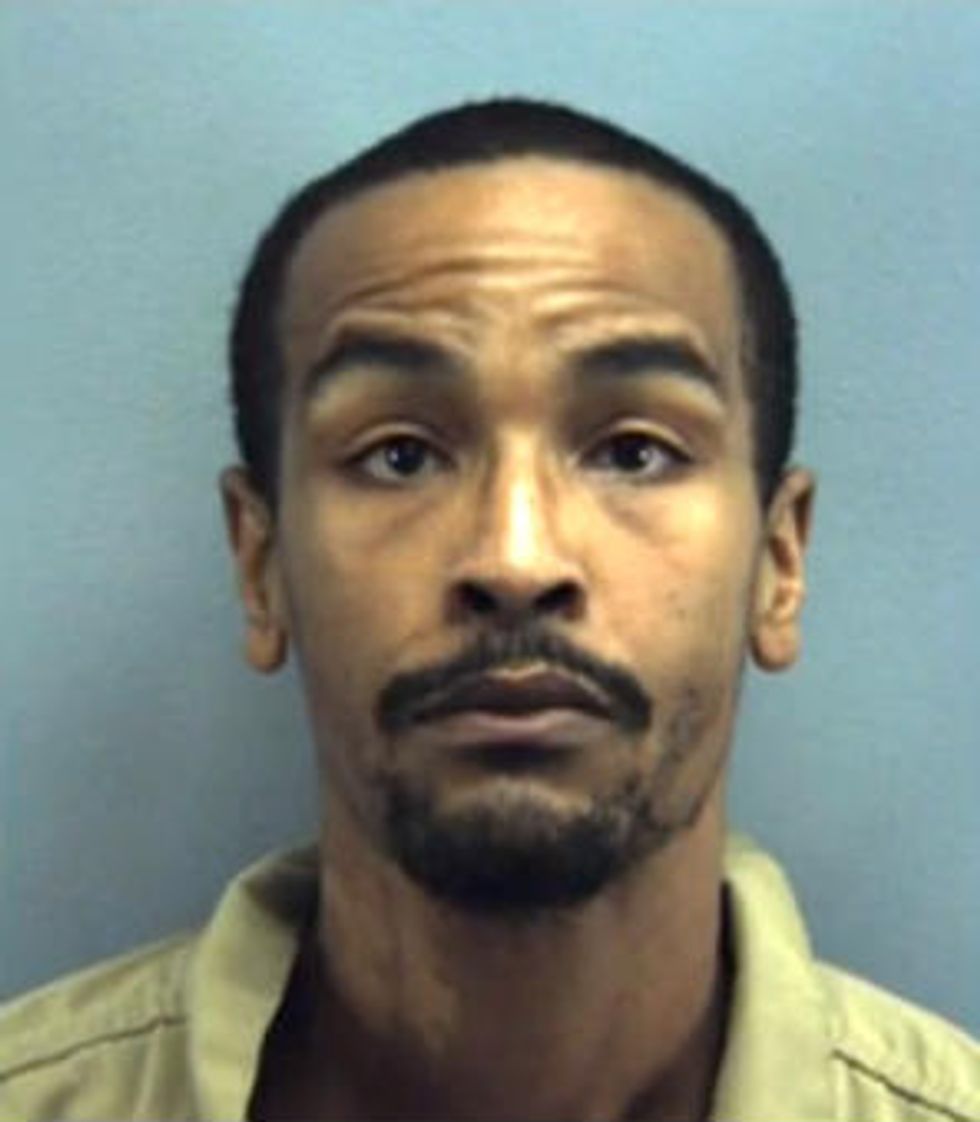 Alton Chavis (Image source: WAVY-TV)
The mother, Chanelle Chavis, has been cleared of having anything to do with her daughter's death, but is instead facing other charges relating to al the money that was given to the family. Chanelle Chavis allegedly told an acquaintance that her daughter died from a tragic accident, even though she reportedly knew about her husband's murder charges.
The acquaintance created an online crowdsourcing page to help with the family's funeral expenses but the people who donated the money were not made aware of how the child actually died. Further the mother didn't even use the money to  make funeral arrangements, according to WAVY.
Chanelle Chavis was arrested June 5 for obtaining money on false pretenses. Her bond was set at $1,500.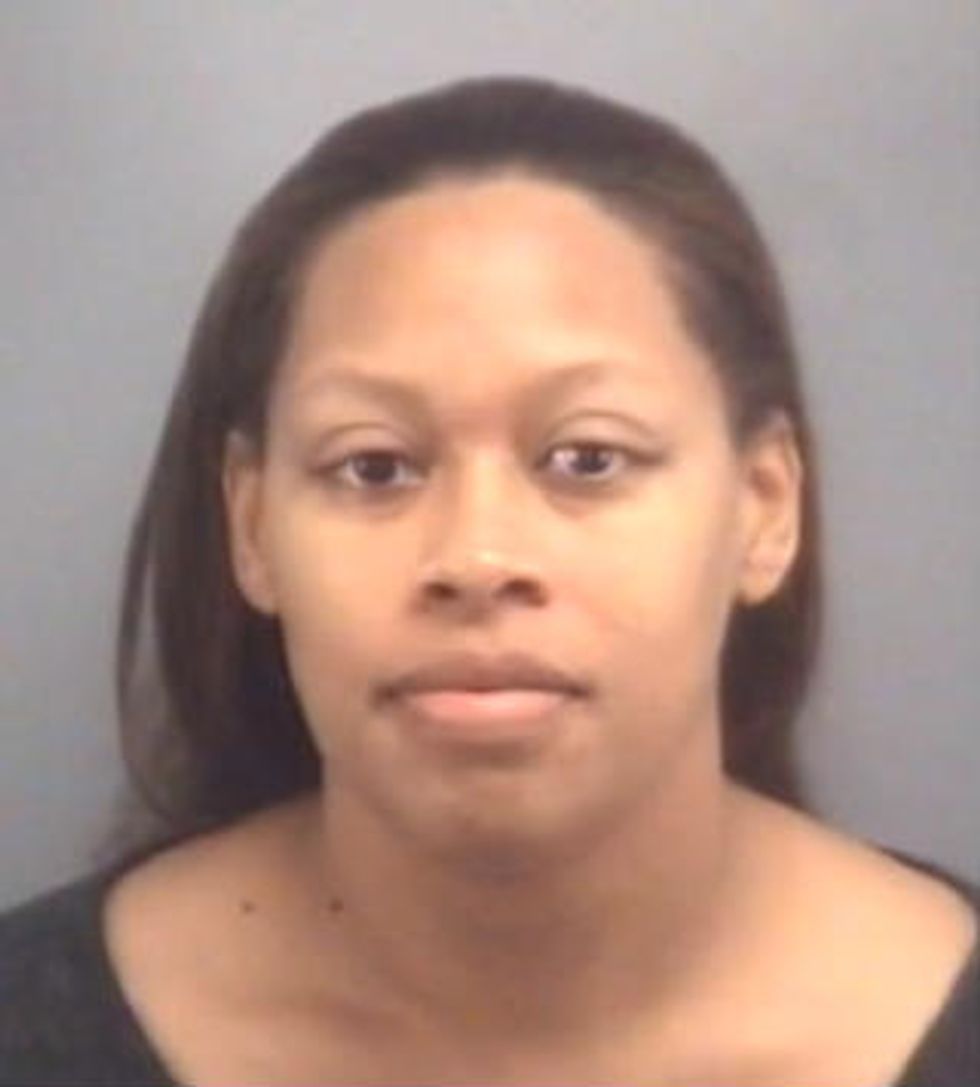 Chanelle Chavis (Image source: WAVY-TV)
The GoFundMe page brought in about $10,000 in donations, with the single largest donation amounting to $5,000. Police are in the process of returning the money back to those who donated it. WAVY also reported that someone has since made funeral arrangements for the little girl but it was not immediately clear who made them. 
(H/T: WAVY-TV)
–
Follow Jon Street (@JonStreet) on Twitter