After a homeless man in Langford, Canada turned in more than $2,000 he found on the street, the community wanted to reward the man for his incredible act of kindness. They raised over $5,000, collecting donations from across the country, and police searched high and low for the "hidden hero" to give him his reward.
But when police found the man, he asked that the money be donated to charity. The only thing he wants, he said, is a job.
"He just remained very humble," Constable Alex Berube, who found the homeless man, told CTV News. "He said, 'You know what? I don't want that money. You can donate that money to Our Place Society, or any food program service for homeless people.'"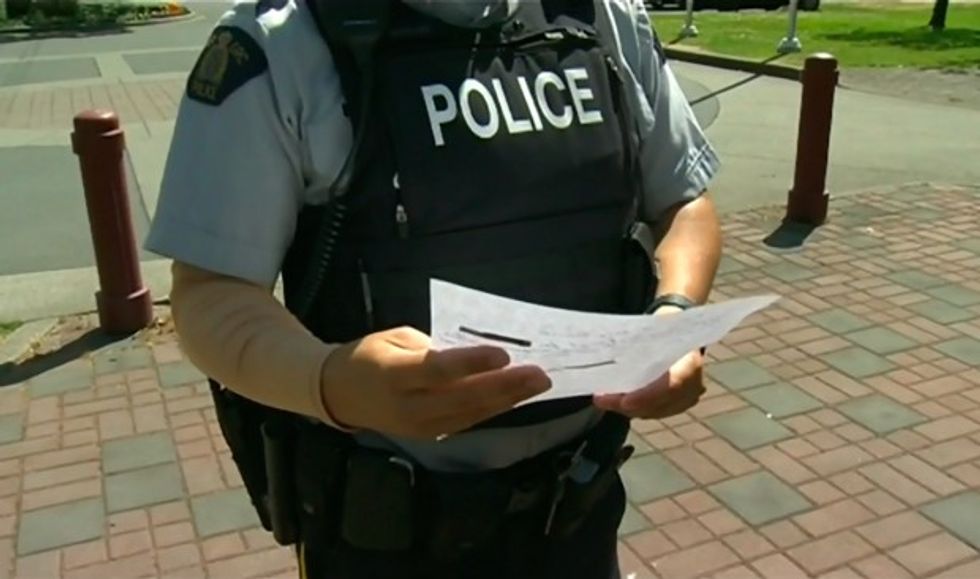 An RCMP officer reads the letter written by the homeless man where he asks for help finding a job, and that the money raised be donated to charity. (Image credit: CTV News)
Those at Our Place Society, which serves over 1,200 meals per day to those in need, were stunned by the man's generosity.
"God bless you, you've got an absolutely wonderful, beautiful heart," one woman said. Another added: "I probably can't think of anybody who would do what he did."
Scott Cunningham, reporting for CTV News, said that if the homeless man hasn't yet spoken to the media, he is likely to remain a hidden hero.
"RCMP on the West Shore say he isn't interested in profiting from his good deed and doesn't want media attention," Cunningham concluded. "He just wants a job, and the chance to earn his own reward."
CTV News has more on the story, below: