Veteran Democratic strategist and Clinton ally Lanny Davis went on Fox Business Network and claimed that Hillary Clinton has never changed her position on a single issue in her entire political career, an assertion that was almost immediately challenged.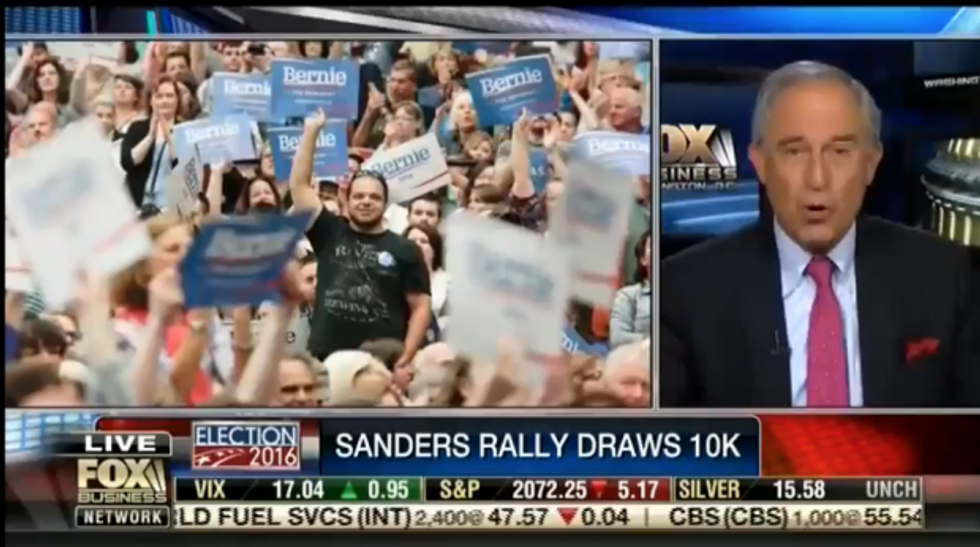 FBN
When FBN's Dagen McDowell asked him if Clinton was "going further left" because of the attention Democratic presidential candidate Sen. Bernie Sanders is getting, Davis pushed back.
"She hasn't changed a single position in her entire career," he replied. "She's been a progressive Democrat, so I don't know what you mean by 'going left.'"
McDowell pointed out that Clinton has made "comments about Wall Street" that were "much harsher than the rhetoric she has used in the past." The anchor also noted Clinton's past "lovely relationship" with Wall Street.
Additionally, Mediaite's Alex Griswold notes eight other issues Clinton has "evolved" on:
• The Iraq War

• No Child Left Behind

• NAFTA and TPP

• Criminal justice reform

• gay marriage

• The individual mandate

• Driver's licenses for illegal immigrants

• ethanol subsidies
If the Washington Post were to fact-check Davis' claim, it's like it would receive "Four Pinocchios."
---