A West Virginia man was fined $300 after authorities say he kept two deer inside his house for at least two years, WSAZ-TV reported.
The West Virginia Natural Resources Police wrote in a Facebook post Monday that officers had received reports that Ronnie Chapman of Cabell County, located about 45 miles west of Charleston, had been keeping the two animals as pets.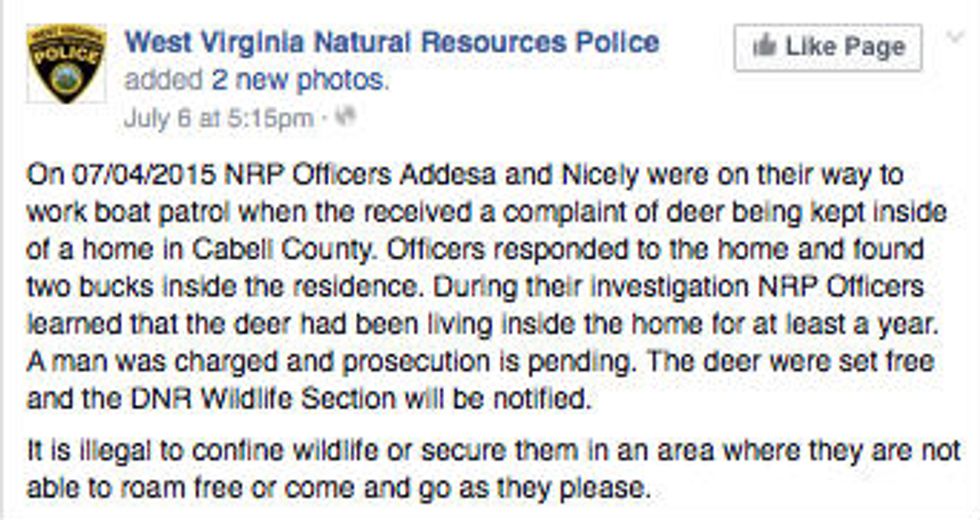 Image source: Facebook
Officers then went to the home July 4 to question the man. Their suspicions were confirmed when they heard loud scuffles coming from inside as they talked with the man at the front door.
"While they were interviewing the subject, they could hear the commotion in the back part of the house, and the man tried to explain it away as a dog," NRP Sgt. Gary Amick told the Washington Post.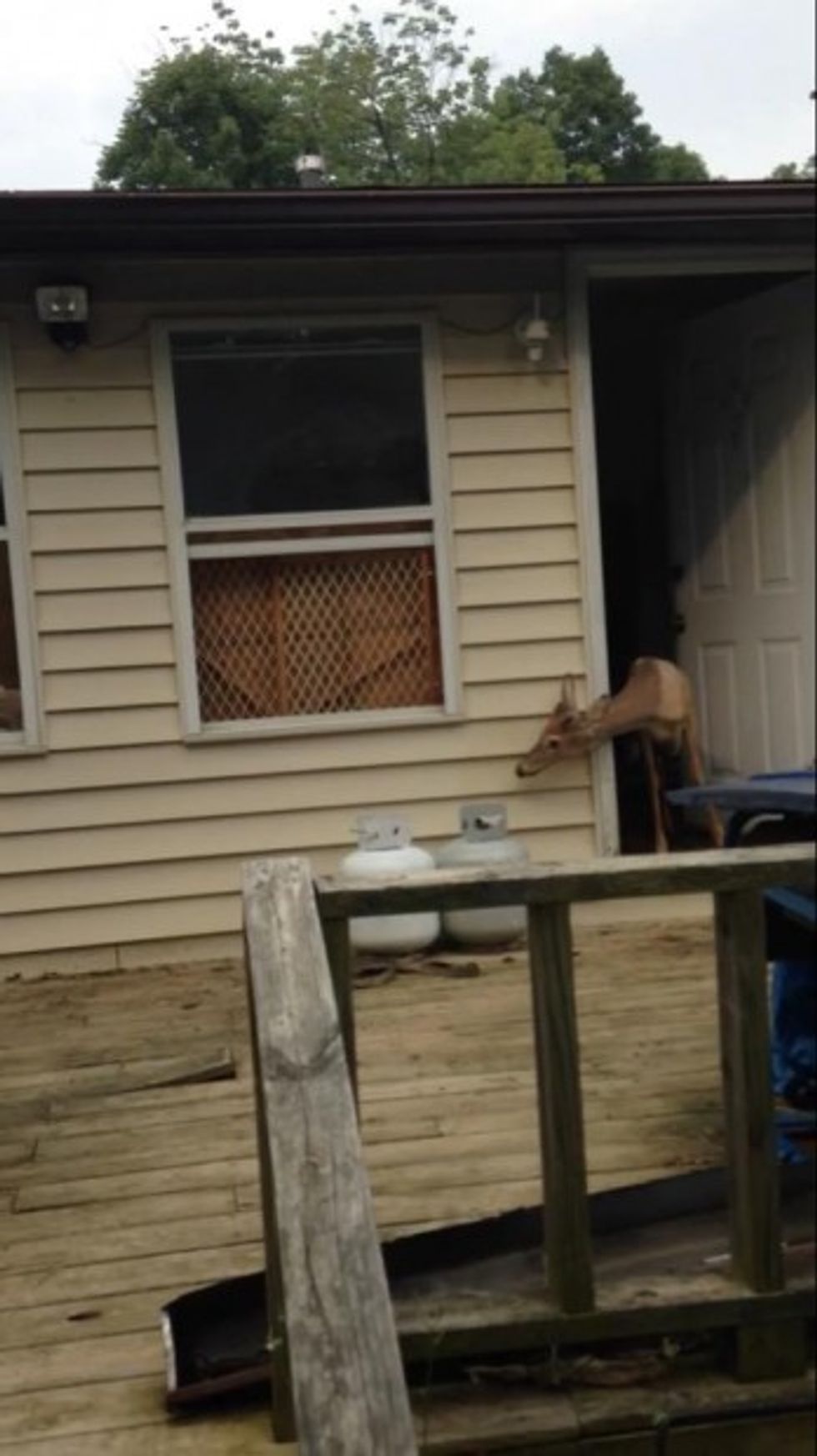 Image source: Facebook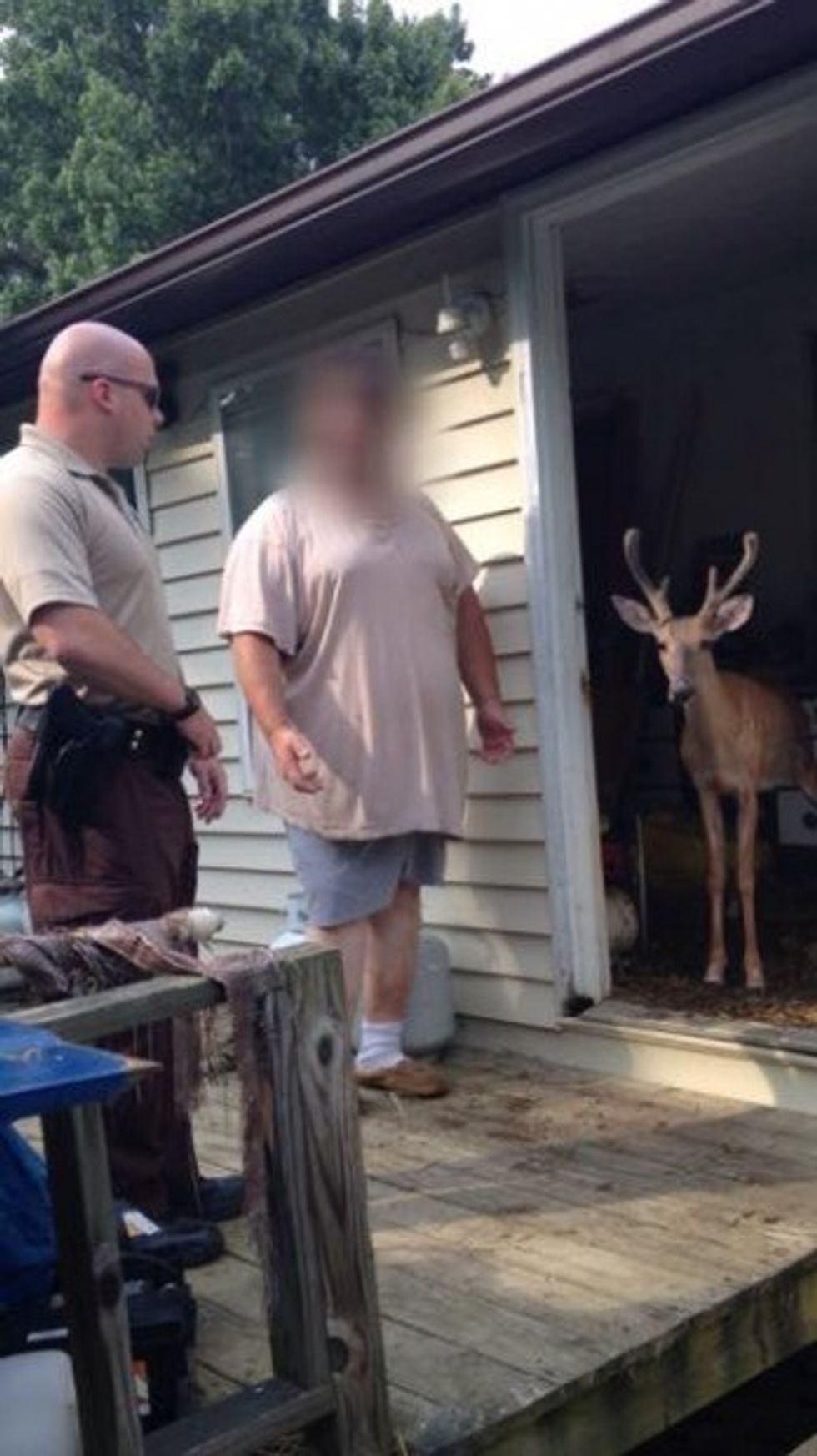 Image source: Facebook
A further investigation revealed that the man had taken in the wild deer as fawns and had kept them for at least a year. In West Virginia, it is illegal to keep wildlife where they cannot be free to roam around on their own, ABC News reported.
Authorities released both of the deer from the house, one of which darted quickly into the woods, according to the Post.
Amick said the deer "weren't in as good of shape" as they would have been out in the wild. He added that it isn't unusual for people to take deer in as pets after seeing them on their own, and separate from the fact that it's illegal, he warned against doing so.
"They don't know how to care for a wild animal, and that becomes detrimental, and often times leads to their death," Amick said.
Chapman told WSAZ-TV that he found one of them bleeding to death two years ago, and didn't see anything wrong with keeping them domesticated.
"I don't see where I've hurt anything or done anything wrong, but I sure paid for it," Chapman said.
(H/T: Washington Post)
–
Follow Jon Street (@JonStreet) on Twitter