Vice President Joe Biden compared the recent Supreme Court decision to make gay marriage legal in all 50 states to the decision to end racial segregation of schools, when speaking to a gay advocacy group Thursday night.
"I got involved in public life for civil rights. This is the civil rights movement of our generation," Biden told the organization Freedom to Marry in New York. "This decision is an consequential as Brown vs. the Board."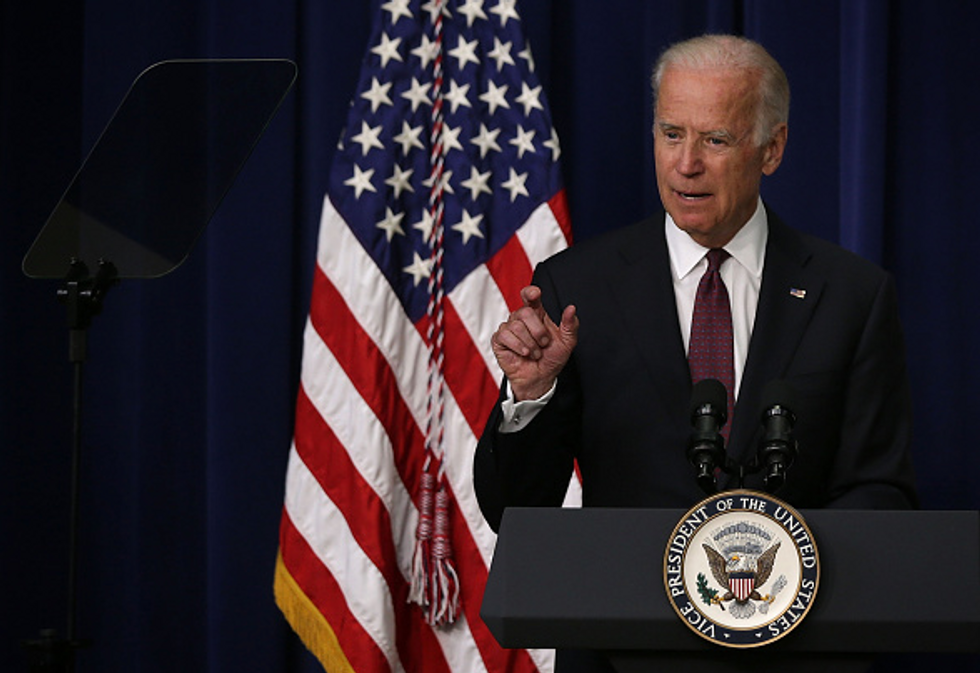 WASHINGTON, DC - J(Alex Wong/Getty Images) 
At one point in his remarks, Biden said, "I risked nothing holding this position that I've held for so many years."
"So many years" would have been 2012, when Biden first publicly stated his support for gay marriage. In the 2008 vice presidential debate, Biden was asked if he supports gay marriage, and he responded, "no." But he said he supported equal benefits for same-sex couples.
Biden went on to say during his Thursday night speech that his opposition to President Ronald Reagan's nomination of Robert Bork to serve on the Supreme Court was based on his view of equal rights.
He said that Bork believed no American had rights that were not specifically enumerated by the Constitution.
"I believe I have certain inalienable rights just because I'm a child of God," Biden said. "The government has given me nothing. They just guarantee to protect what I'm guaranteed to have as a human being."