On Sunday, as a Texas Chick-fil-A was closed as normal, at least one person broke into the restaurant and completely destroyed its interior.
"Today is a sad day for Chick-fil-A Lake Houston. This morning, while the store was closed, an unidentified person(s) broke into the store," the store posted on its Facebook page. "An investigation of the events that occurred will begin in the following days."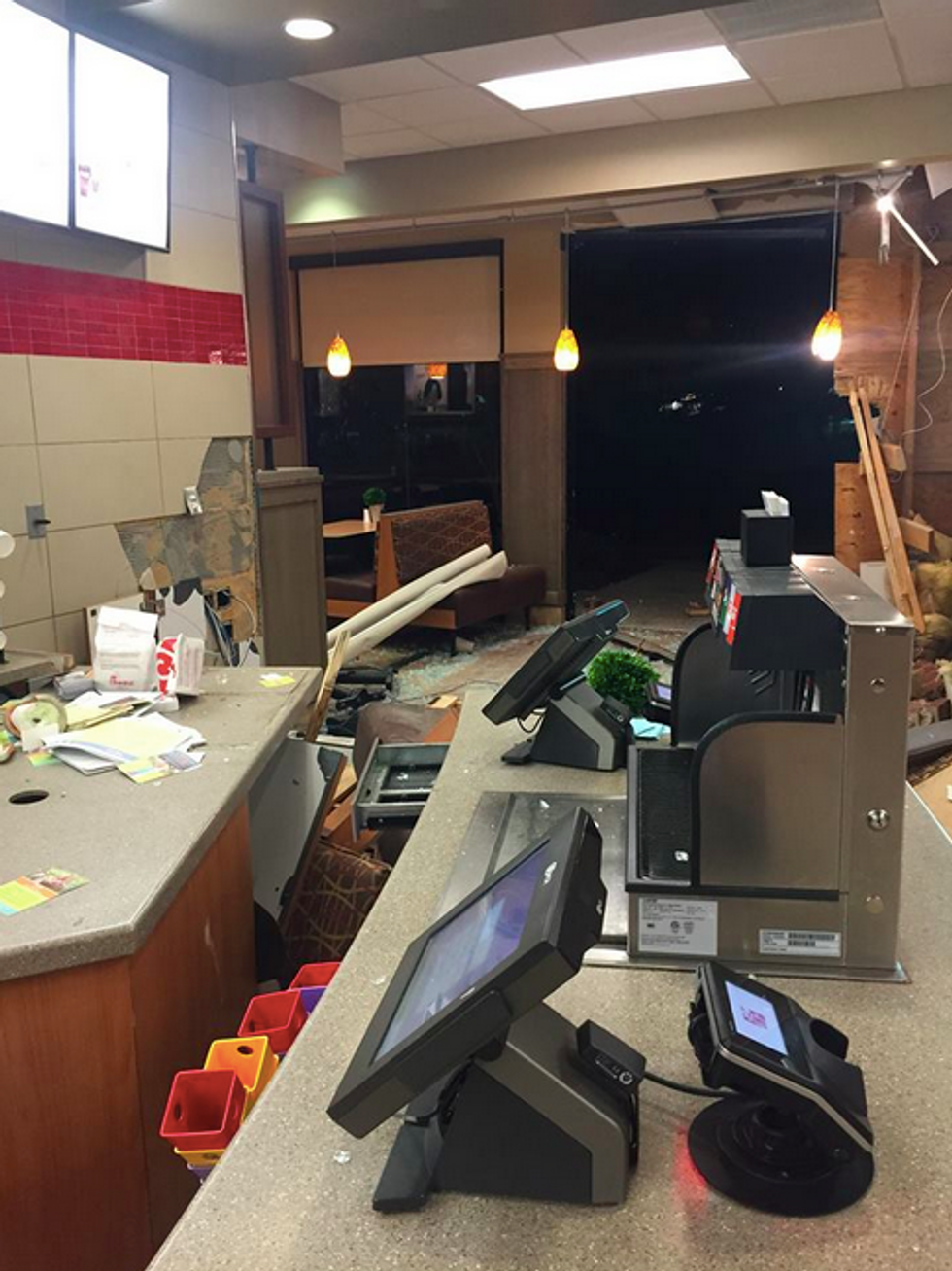 Image via Chick-fil-a of Lake Houston/Facebook
The store posted photos of the damage and regularly updated customers in the area on the status of the restaurant. As of Monday afternoon, only the drive-thru remained open while the interior could be restored by as early as Thursday.
According to KHOU, the burglars shattered glass and pulled wires and tiles from the walls of the restaurant.
KPRC-TV reported that police responded to a call shortly before 4 a.m., on Sunday. Police, who are still investigating the incident, said there was a suspicious vehicle parked outside of the restaurant. It is unclear if anything was stolen from the store.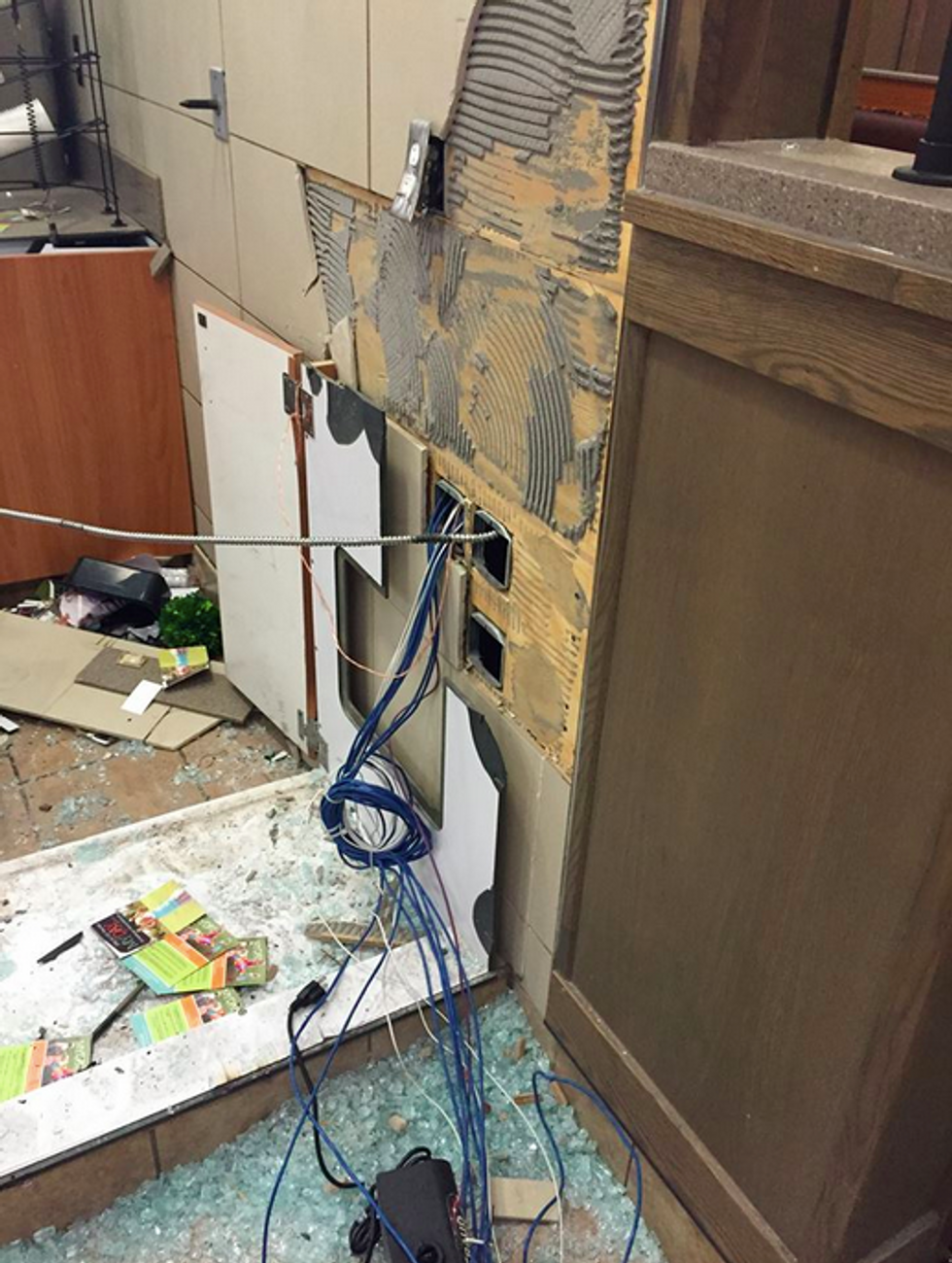 Image via Chick-fil-a of Lake Houston/Facebook
For now, the outside of the store remains boarded up while employees work to fix the interior.
Since the news of the vandalism broke, the Lake Houston Chick-fil-a's Facebook page has seen an outpouring of support from Chick-fil-a fans across the country, as well as from other Chick-fil-a employees.
Chick-fil-a made its 
debut
 on the American Customer Satisfaction Index this year, taking the number one spot.