Zach Goodin, 17, was speeding over railroad tracks just after midnight Monday in Lorain, Ohio, and then lost control of his car.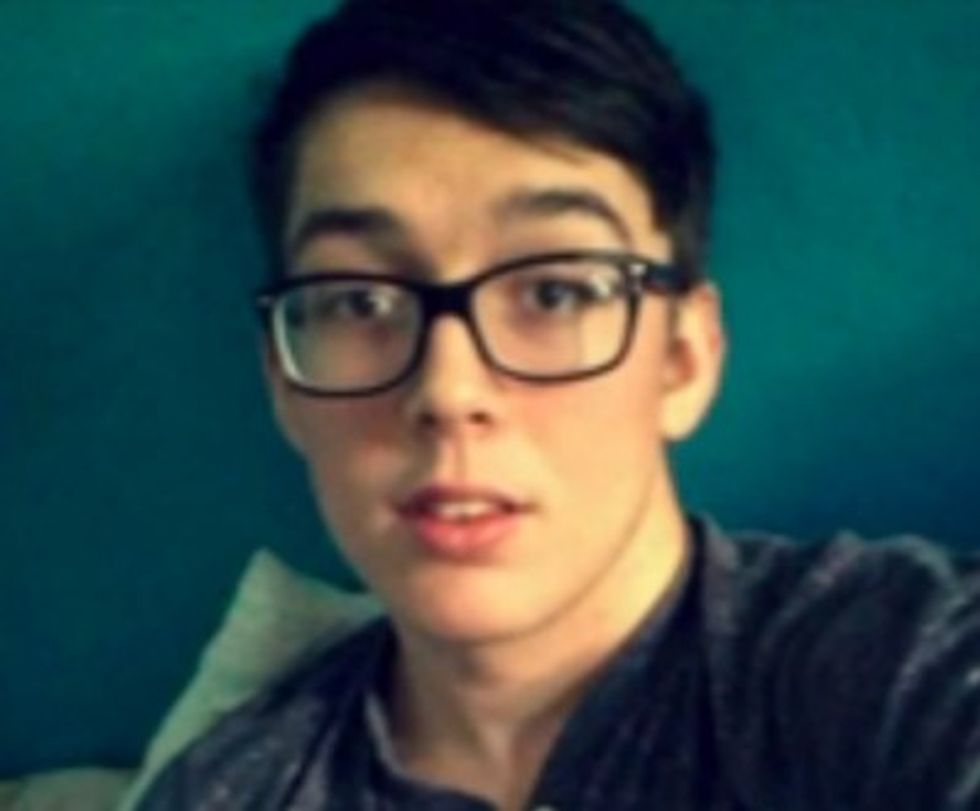 Zach Goodin (Image source: WJW-TV)
The car passed through several yards, rammed into a parked vehicle, hit a utility pole and then crashed into a house before it came to a stop.
While nearby residents rushed over to help Goodin and his passenger, Cameron Friend, also 17, Paul Pelton apparently had something else on his mind.
The 41-year-old turned on his cellphone video and recorded the accident aftermath — along with some extras.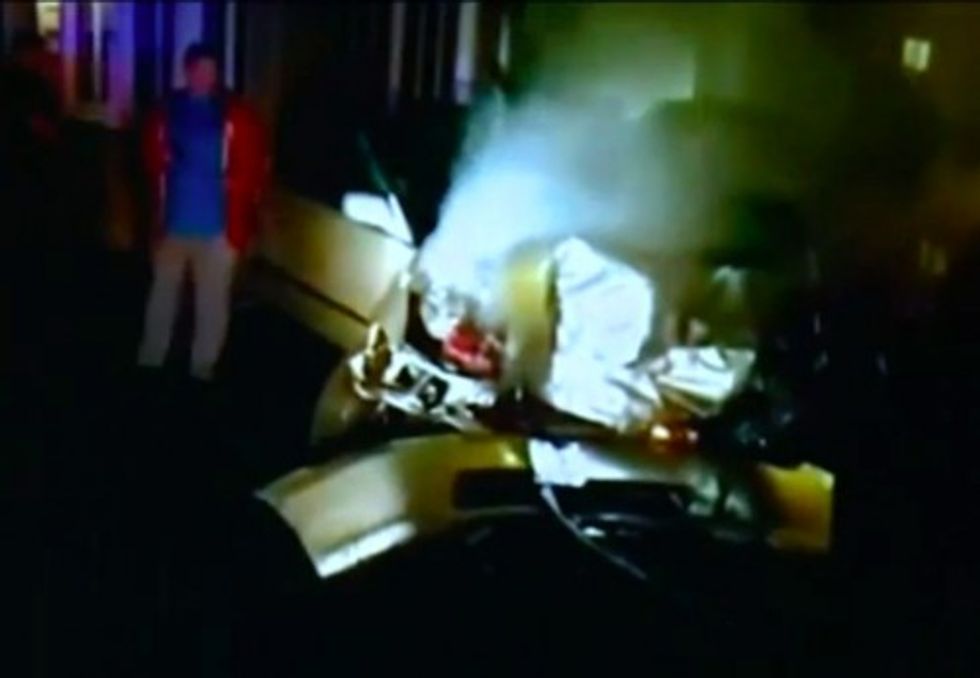 Image source: WJW-TV
He apparently opened the car's back door and also recorded the grisly scene inside —but didn't attempt to help or comfort the occupants whom he reportedly called "idiots" on the tape.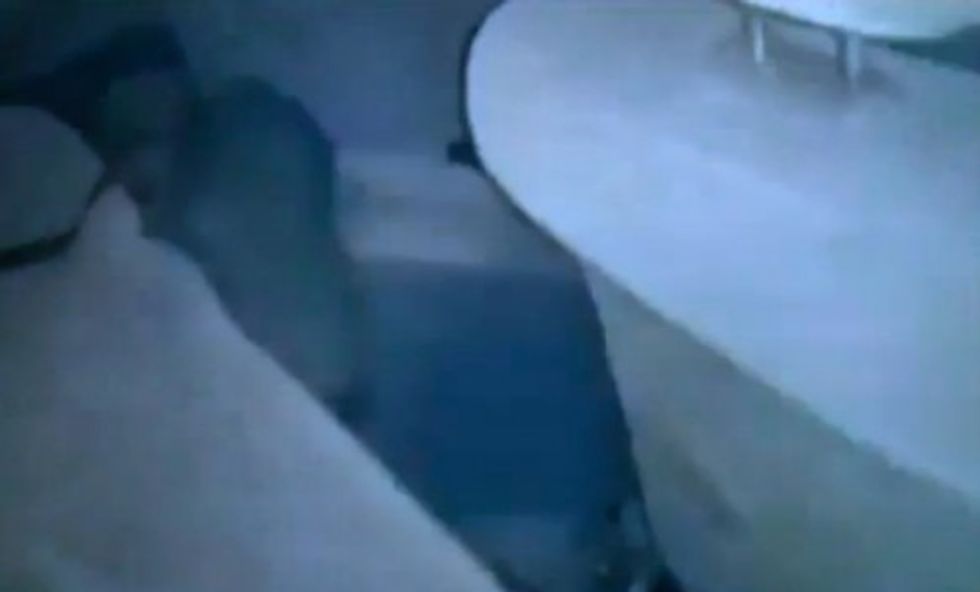 Image source: WJW-TV
While Gooden survived the crash and is good condition, WOIO-TV reported, Friend later died of his injuries.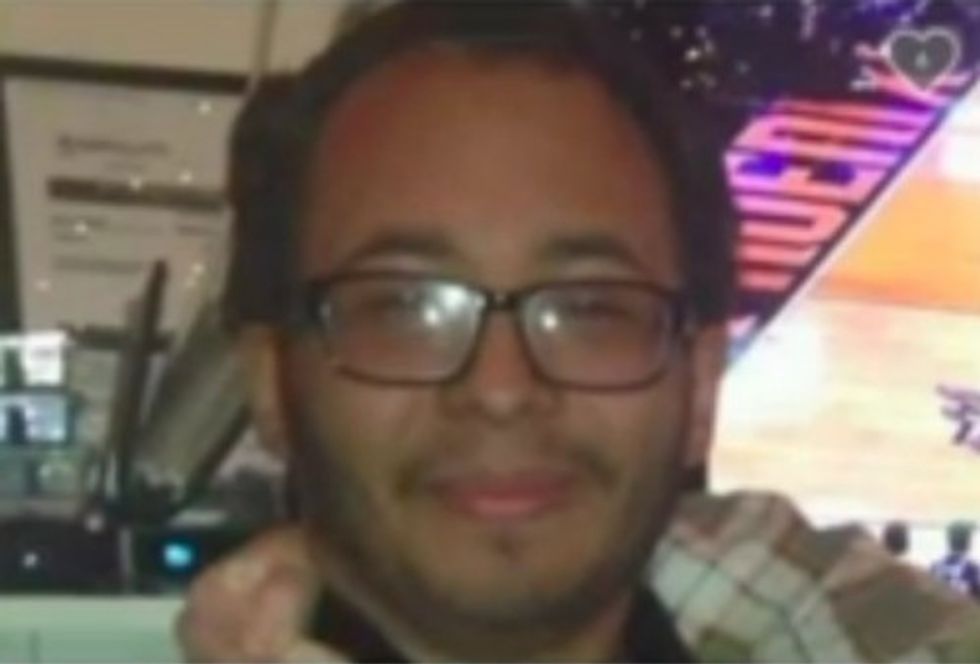 Cameron Friend (Image source: WJW-TV)
Pelton also posted his video on Facebook, offering it to news organizations in exchange for donations to charity he's involved in, WEWS-TV reported.
"I just wanted to educate people to slow down," he told the station. "I didn't do that to have some type of gore video."
"He's not at the crime scene to try to assist anybody," Lorain Police Detective Sergeant Buddy Sivert told WEWS. "He's there for his own gain. Then he breaks the law by trespassing into someone's vehicle."
"I thought I saw movement in the backseat so I wanted to open the door there to see if there were any victims back there that maybe I could help," Pelton added to WEWS.
"Had he videotaped it across the street, we wouldn't have an issue with it," Sivert noted to the station. "The issue started when he entered the vehicle to take the video and the fact that he's videotaping two young men who were, one critically injured, one seriously injured."
The smoldering wreck came to a stop just outside the house of Denise White, who tried to help the two teens — and noticed what Pelton was up to.
"To take that video and put it on Facebook, it just shows you have no principles," she told WOIO-TV. "It's disgusting. That guy's mom probably had to see that. It made us relive it."
Pelton was arrested Wednesday for vehicle trespass, WOIO noted.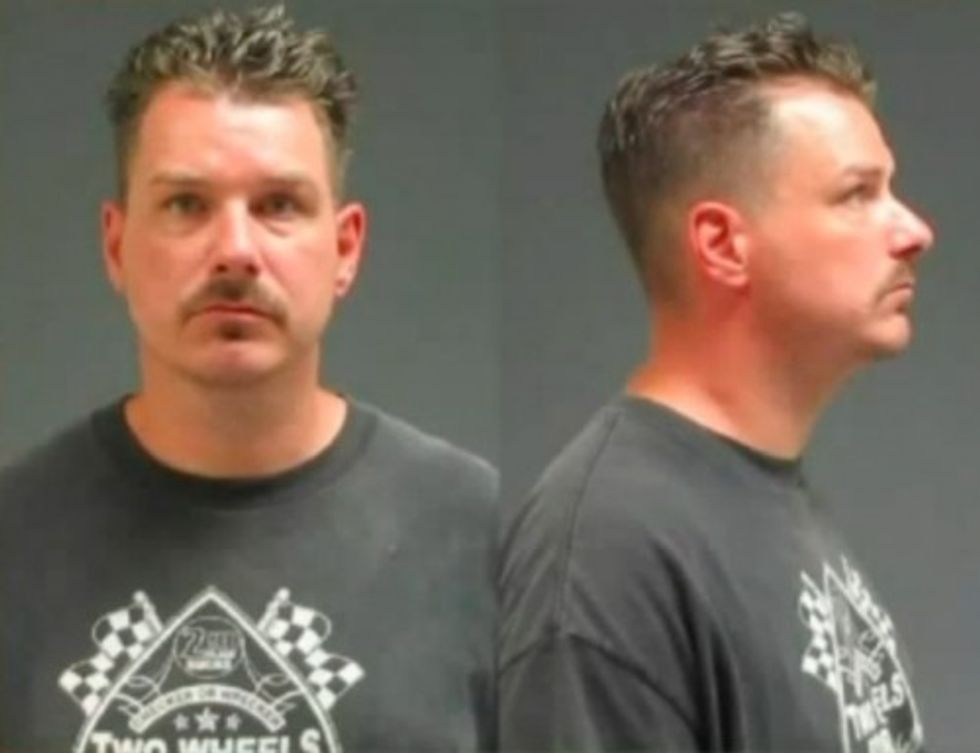 Paul Pelton (Image source: WJW-TV)
Following the outcry over his actions, WOIO said he posted an apology video on Facebook under the name Paul Santucci.
"I want to offer a public apology to the families of the kids that got injured or deceased in the car accident. I never intended it to be a video that came across as a gore video," Pelton said in the video. "I wanted to put the video out there so other kids could see it and learn from the mistake of speeding and driving recklessly."
This story has been updated.
(H/T: Daily Mail)
—
Follow Dave Urbanski (@DaveVUrbanski) on Twitter