Bristol Palin turned to her blog Friday to blast Planned Parenthood and fire off a question to Universal Pictures.
The daughter of former vice presidential candidate Sarah Palin asked, "How ironic is it that Planned Parenthood is using a gif of a minion to attack their critics?"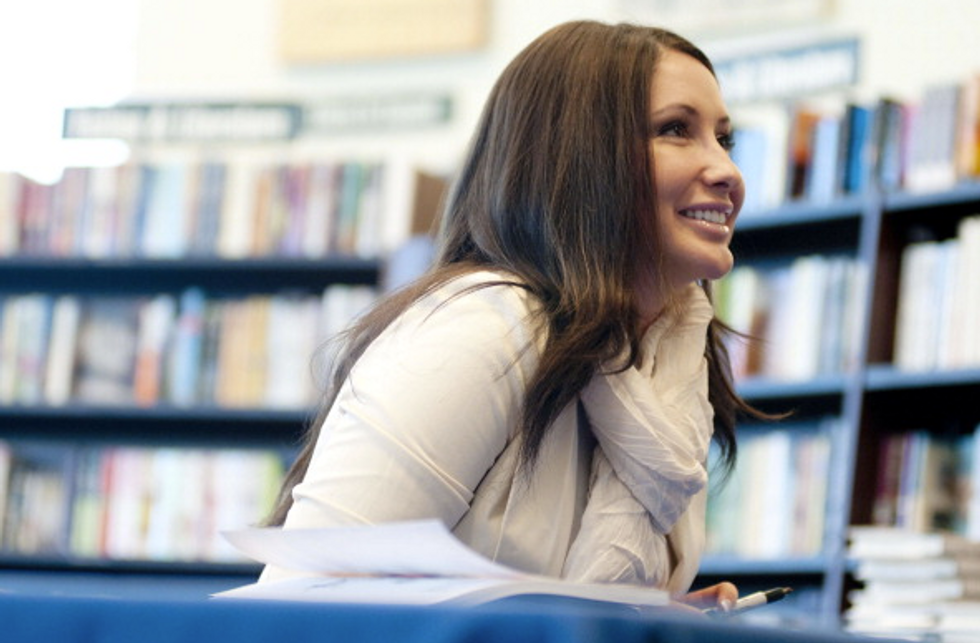 Bristol Palin signs copies of her book 'Not Afraid Of Life: My Journey So Far' at Barnes & Noble in Phoenix, Arizona Saturday July 9, 2011. (Photo by Laura Segall/ Getty Images)
Palin was referring to the abortion provider using Universal Pictures' "minion" characters to attack critics who have used recent undercover videos in an effort to strip the group of tax dollars.
"Can you imagine the folks over at Planned Parenthood, wondering how on earth they can spin themselves out of this mess? I know! Let's use cute minions to distract people from the fact that we got caught selling dead baby parts!" she wrote.
"I think it's much more fitting to call Planned Parenthood and its supporters the minions of the extreme Left because they follow the orders and talking points of those who value sexual freedom more than innocent life," Palin added.
The pro-life advocate, who is pregnant with her second child, then presented a question for Universal Pictures.
"By the way, Universal Pictures, how do you feel about Planned Parenthood co-opting your cute little yellow creatures to defend harvesting and selling of dead baby parts?" she asked.
Palin added, "I bet those children that never got to draw a breath would've really loved the chance to see the Minions movie."
Correction: An earlier version of this story misidentified the "Minions" movie as being a Pixar film. It has since been amended to reflect that it is not.
—
Follow the author of this story on Twitter and Facebook: