As Ekaterina Juskowski filmed her friend in a sequin dress walking down a Florida beach earlier this month, she noticed a boat in the background — ruining her shot.
Juskowski, a visual artist, initially turned her camera off, thinking a simple scuba boat was ruining her 6 a.m. shoot at Miami Beach on July 10. But as she saw a group of approximately nine men leap from the boat and race toward shore, she turned her camera back on, capturing the illegal immigrants setting foot on American soil without any incident.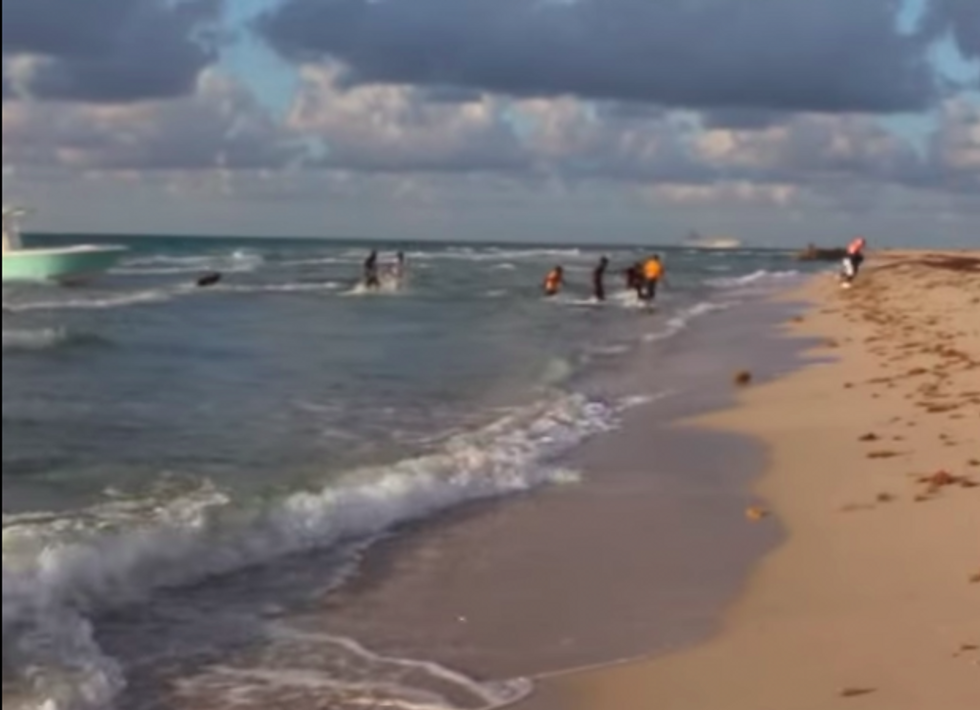 A group of about nine illegal immigrants leapt from the boat and ran toward shore. (Image source: YouTube)
U.S. Border Patrol spokesperson Frank Miller confirmed to the New Times Broward-Palm Beach that the video is under investigation and noted that there has been an increase in "known maritime smuggling in Florida" in the past year.
"That's a testament to how confident these organizations are — what we call transnational criminal organizations — who smuggle criminals and narcotics right onto the beach," Miller said.
One law enforcement official told the New Times that groups of women and children entering the country illegally are usually doing so to flee poverty or persecution; groups of men, such as the group seen in the video, oftentimes are comprised of "bad dudes" and violent felons who have already been deported.
The New Times reported that it isn't unusual for illegal immigrants to strip boats of identification numbers and then abandon the vessel once they've arrived. The paper said experts speculate that the trafficking of the migrants is organized by official trafficking rings with clients in the Bahamas, Jamaica and Haiti. Once the immigrants arrive, they coordinate with people in the United States in order to get settled.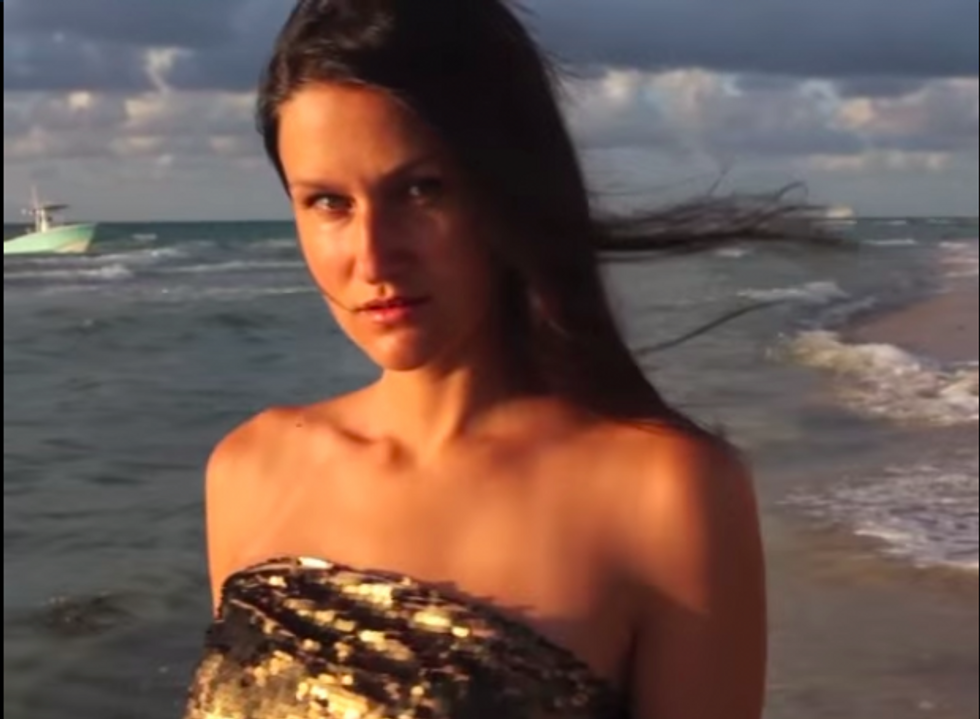 Ekaterina Juskowski was filming her friend on July 10 when she noticed the boat in the background. (Image source: YouTube)
"Witnessing people starting their life anew by jumping off the boat and running into the city made my personal struggle seem rather small," said Juskowski, who immigrated to the United States from Russia when she was 18 years old. "As controversial as the problem of illegal immigration can be for many of us, it is important to remember that people come here in search of the better life, and it comes at a very high price of great courage, hard work, and loneliness. I got to know America as a country with a big heart. While I trust it to the U.S. government to work out the policies on improving the immigration laws, it feels natural to stay compassionate and understanding on a personal level."  
(H/T: New Times Broward-Palm Beach)