Angelo Mondragon had never been to Colorado's Windsor Lake before — and his first visit Sunday was one he'll likely never forget.
The 32-year-old plumber from Fort Collins, accompanied by family and friends, was wading waist-deep in the water about 2:30 p.m. when he felt something soft bump against his leg.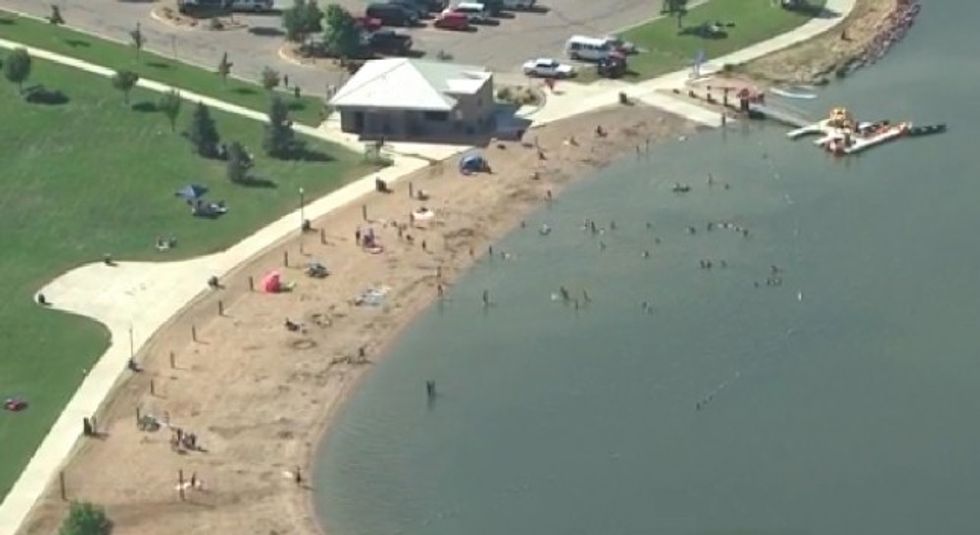 Windsor Lake (Image source: KCNC-TV)
"It felt like something you normally wouldn't feel in the water," he told the Coloradoan. "I did sort of a back kick to bring up whatever it was, and then I saw the bottom of a baby's foot float up."
Mondragon quickly pulled 3-year-old Sitali Hernandez out of the water and yelled for her family and others on the scene to call 911.
"I grabbed her and carried her limp body to the shore," he told the Coloradoan. "The girl was already blue. She wasn't breathing."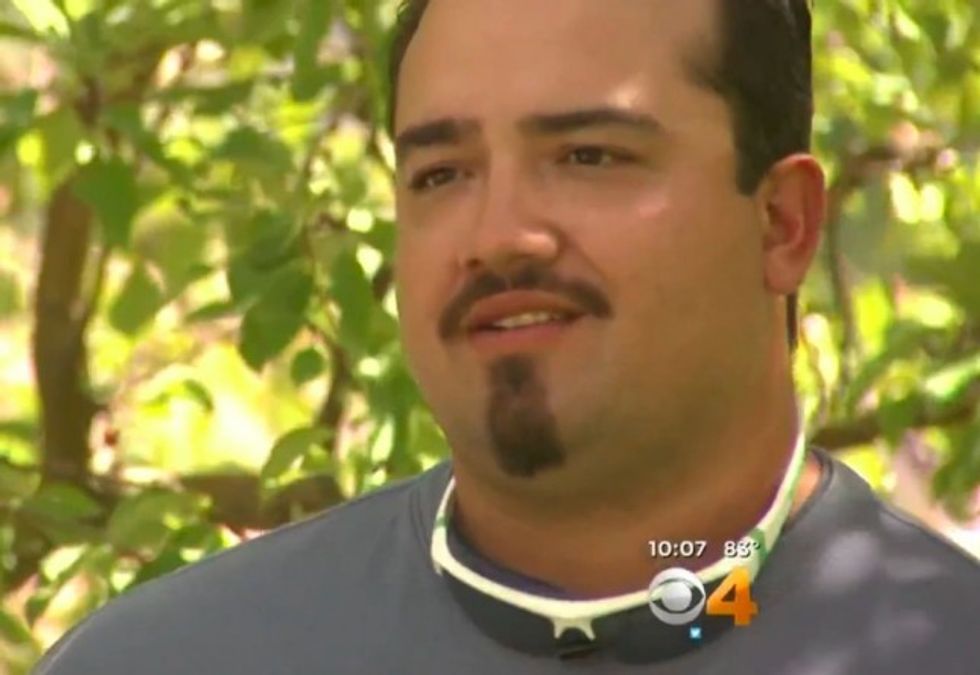 Angelo Mondragon (Image source: KCNC-TV)
Mondragon and two off-duty nurses administered CPR on Hernandez while waiting for emergency workers to arrive.
"I breathed one little breath into her and she immediately exhaled," he told KCNC-TV.
The toddler from Greeley survived and was in good condition when Mondragon visited her at Children's Hospital in Aurora the following day.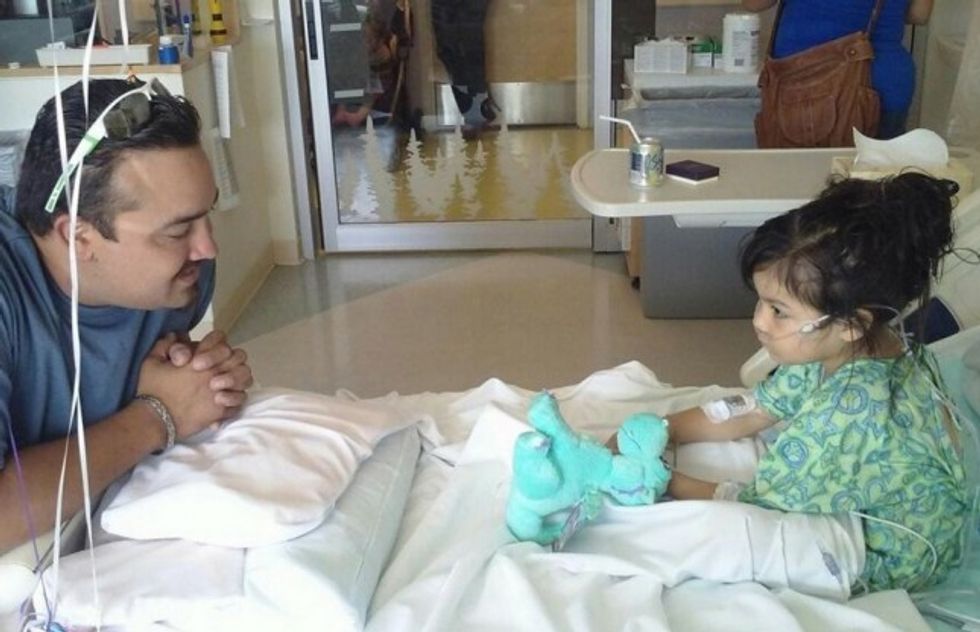 Image source: KCNC-TV
"If I was not in that right spot at the right time, it could have been a search and rescue mission," Mondragon, a father of three, told the Coloradoan. "As I told the little girl's mom, when I saw the baby's toes that became my baby."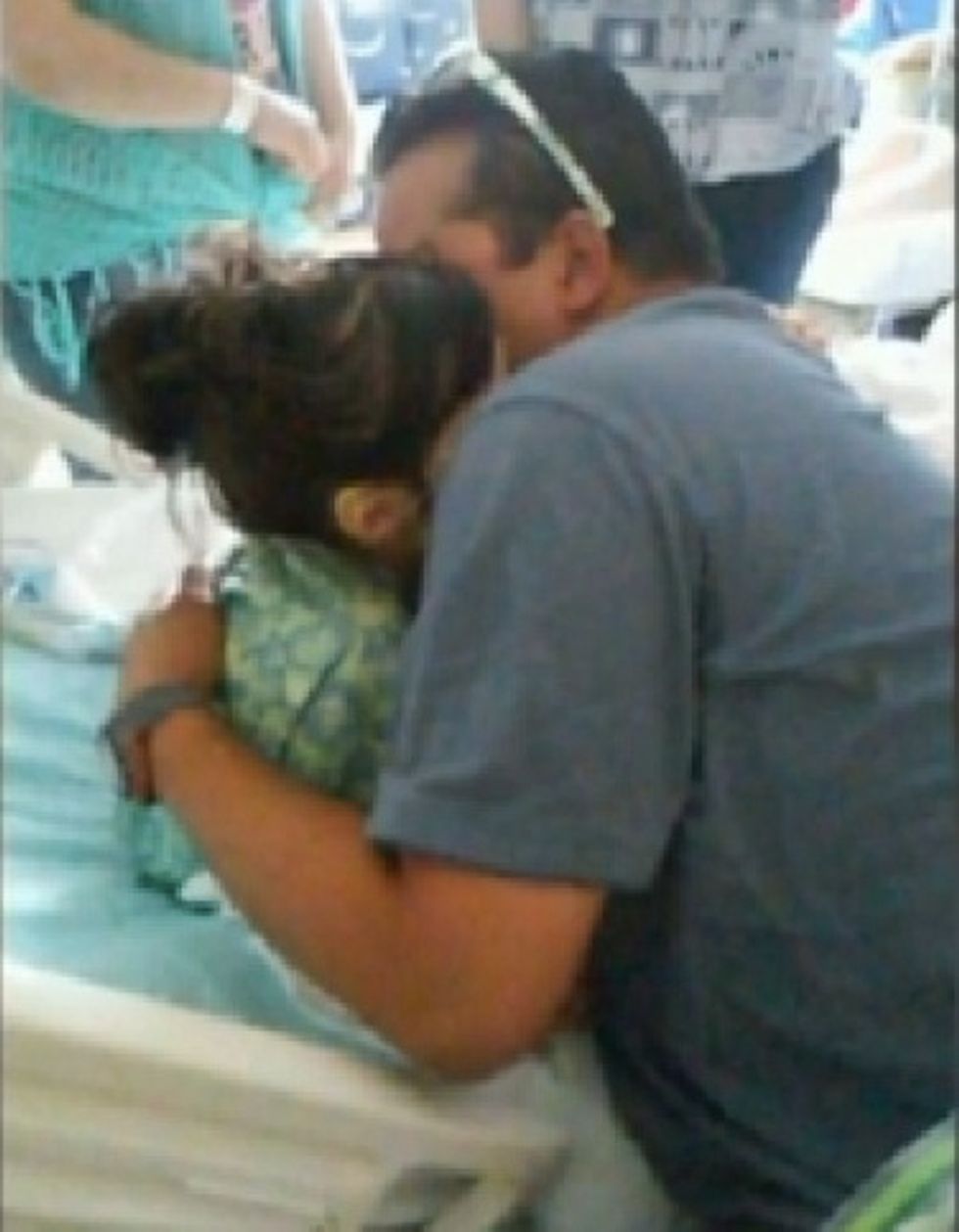 Image source: KCNC-TV
Mondragon also has launched a program to collect life vests for those who don't have them or can't afford them — Hernandez wasn't wearing one.
KCNC added that the toddler, who they reported is 4, wasn't with her parents at time of accident but with other family members.
(H/T: Young Conservatives)
—
Follow Dave Urbanski (@DaveVUrbanski) on Twitter