Fabio Zaffagnini had a big idea just over a year ago.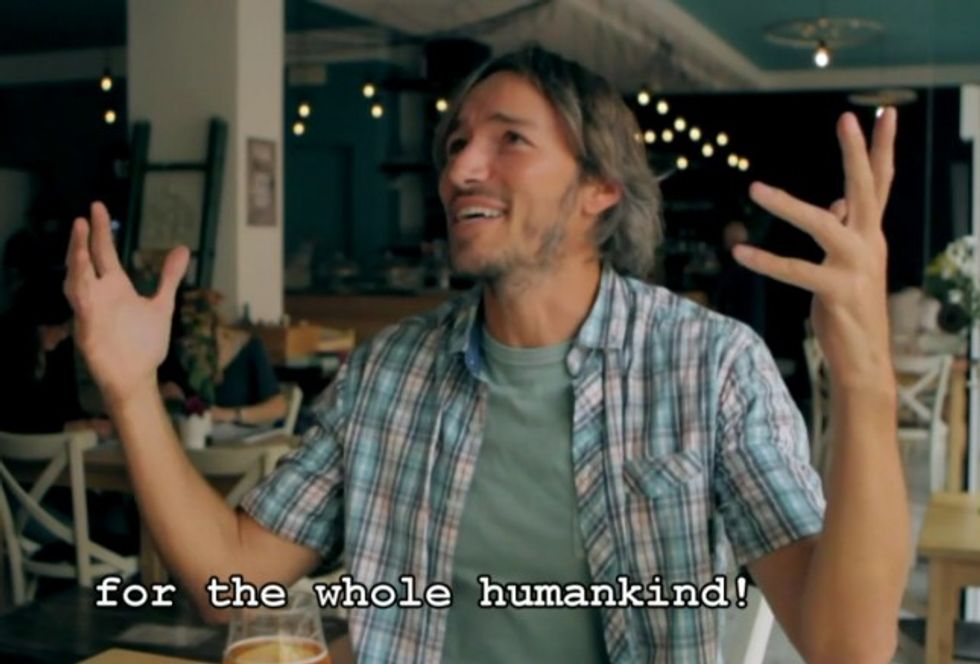 Image source: Vimeo
Since rock band the Foo Fighters hadn't played his region of Italy since 1997, Zaffagnini wanted to put together something huge to attract the fellas' attention and hopefully lure them back.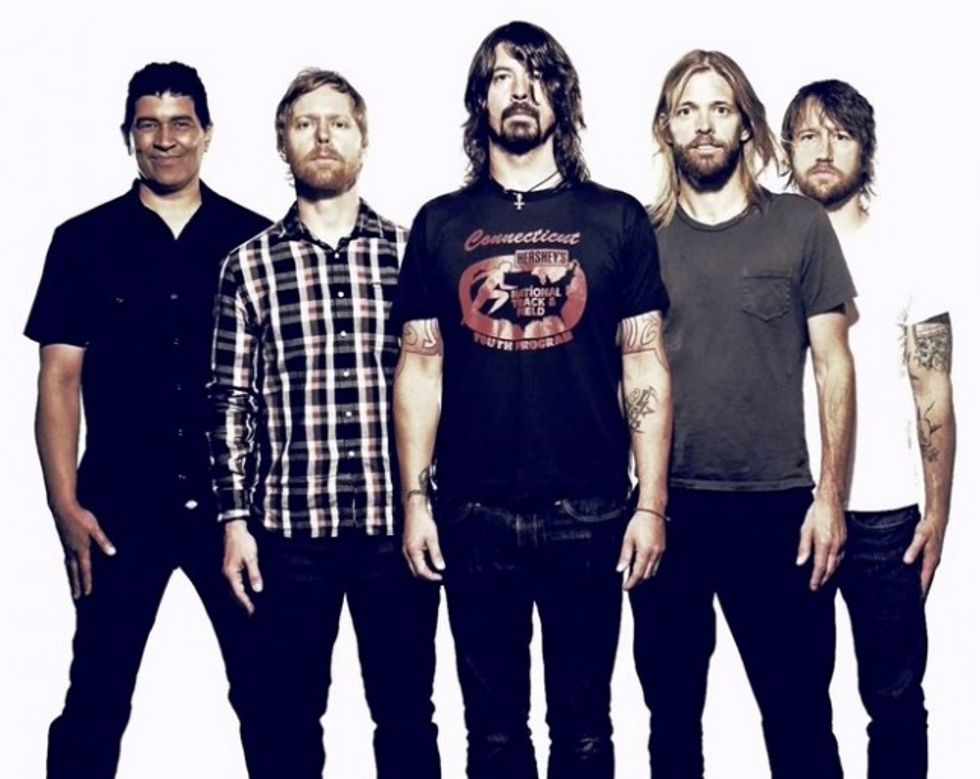 Image source: Foo Fighters
So, how about gathering 1,000 singers, guitarists, bass players and drummers in a field to play the Foo Fighters' "Learn to Fly"?
Well, after a year of preparation (quite a lot went into this undertaking) it finally happened — and on Thursday the "Rockin' 1000" project released the video proof.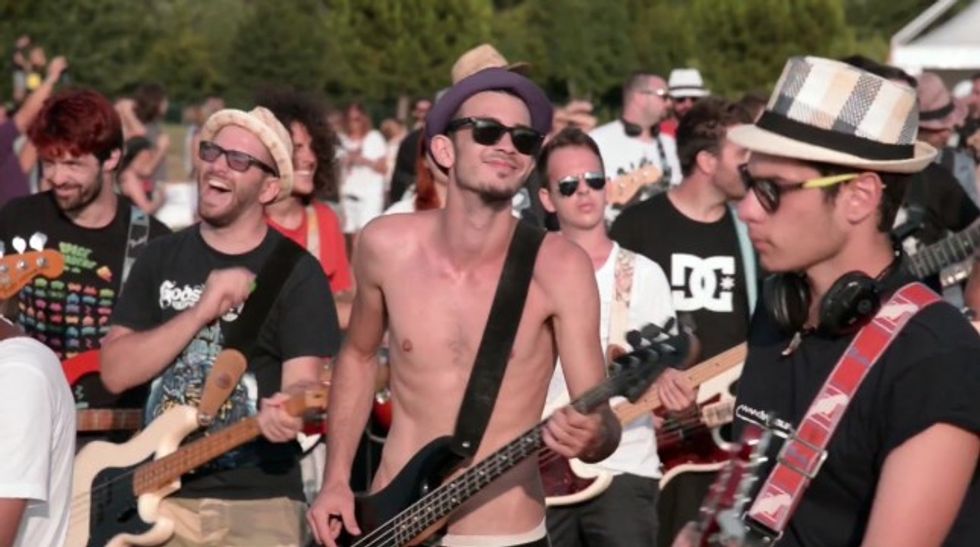 Image source: YouTube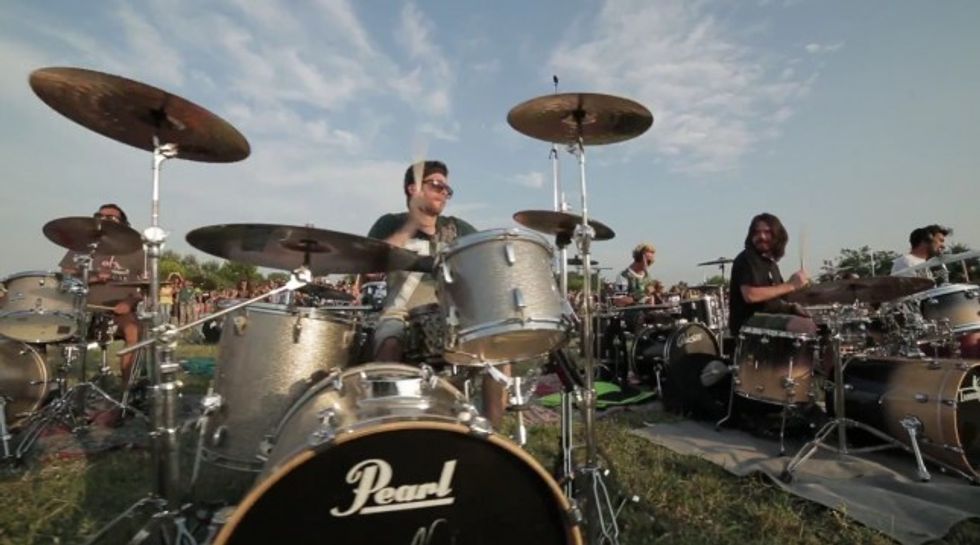 Image source: YouTube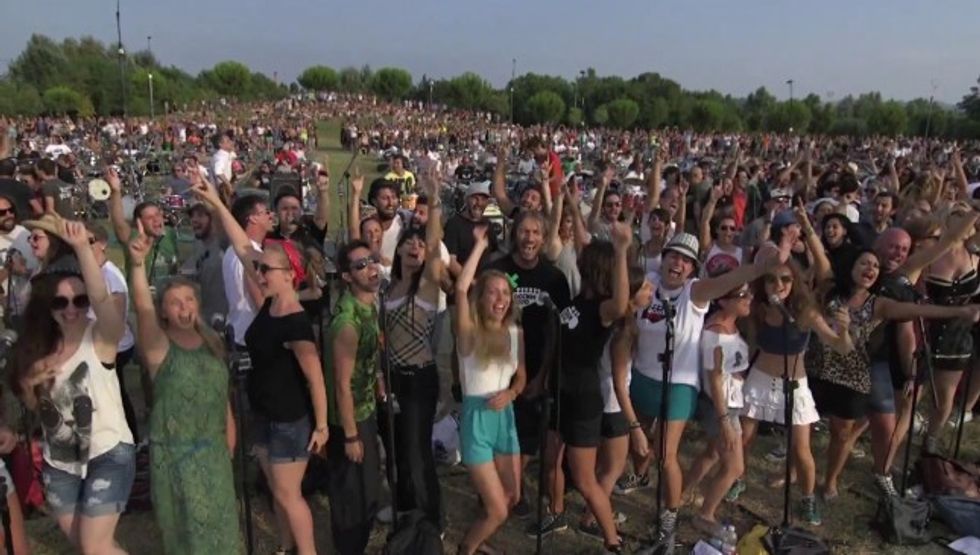 Image source: YouTube
It's unclear if the band will agree to play Cesena now, but Zaffagnini & Co. at least reached their first goal and attracted the Foo Fighters' attention:
Che bello, Cesena.... https://t.co/o3ThIE4QYV #Rockin1000

— Foo Fighters (@foofighters) July 30, 2015
And whatever you assume might be the result of so many people attempting to play a song in unison, you just might come away from this clip more impressed and inspired than you first thought.
(Content warning: After the song, there's a speech that includes a smidgen of profanity):
—
Follow Dave Urbanski (@DaveVUrbanski) on Twitter