A preliminary U.S. intelligence assessment suggests that an individual in the cockpit of the missing Malaysia Airlines plane deliberately set the aircraft off course, sources told CNN.
The assessment, which was produced in the immediate aftermath of MH370's mysterious disappearance, used satellite data and other evidence to come to it's conclusion, CNN reported, citing two U.S. officials briefed on the matter.
#BREAKING U.S. intel preliminary assessment: #MH370 deliberately steered off course: http://t.co/HCeYVIHHS2 http://t.co/76UXJBTV7m

— The Situation Room (@CNNSitRoom) July 30, 2015
The report, however, does not use recent evidence uncovered since the assessment was conducted months ago.
As CNN reported, the report also fails to say exactly what happened or establish a motive. It could, however, result in authorities once again taking a closer look at the two pilots.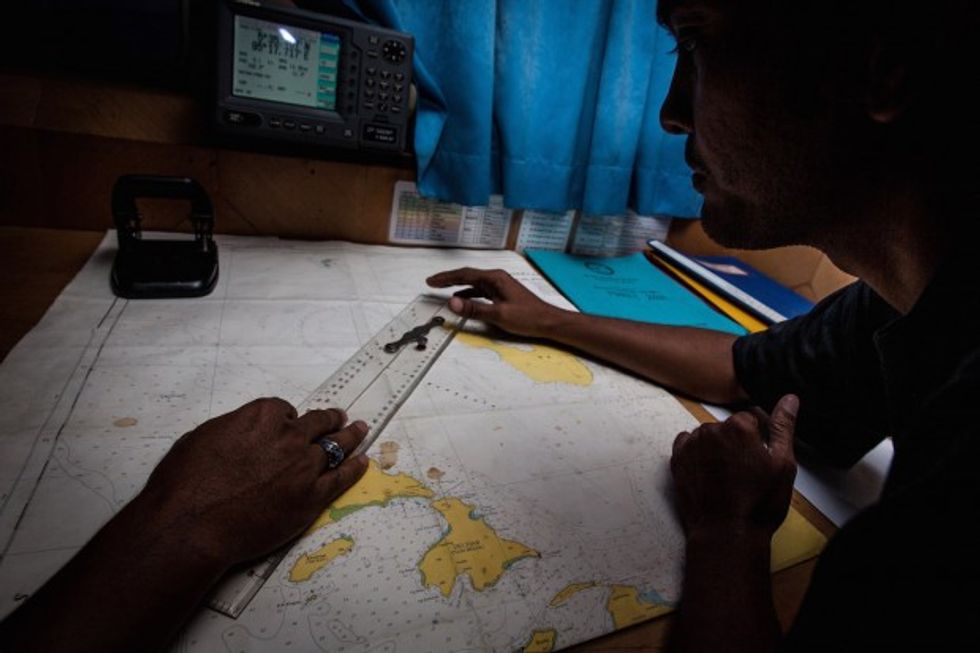 A personnel of Indonesia's National Search and Rescue checks the map during a search in the Andaman sea area around northern tip of Indonesia's Sumatra island for the missing Malaysian Airlines flight MH370 on March 17, 2014. (CHAIDEER MAHYUDDIN/AFP/Getty Images)
An earlier report from Malaysian investigators found "no behavioral signs of social isolation, change in habits or interest, self neglect, drug or alcohol abuse of the captain, first officer and cabin crew."
News of the report comes as a Boeing 777 wing and luggage were found washed ashore on an island in the Indian Ocean with many speculating it belongs to the missing aircraft.
—
Follow the author of this story on Twitter and Facebook: