A patient at a nursing and rehabilitation center in Florida told a nurse he found a snake in his underwear — as in an actual reptile.
"I was like, a snake? A real snake? And I wanted to see the snake and when I see the snake in a cup, I was like, 'Dang, that's a real snake,'' certified nursing assistant Veronica Mitchner with the Titusville Rehab and Nursing Center told WFTV-TV.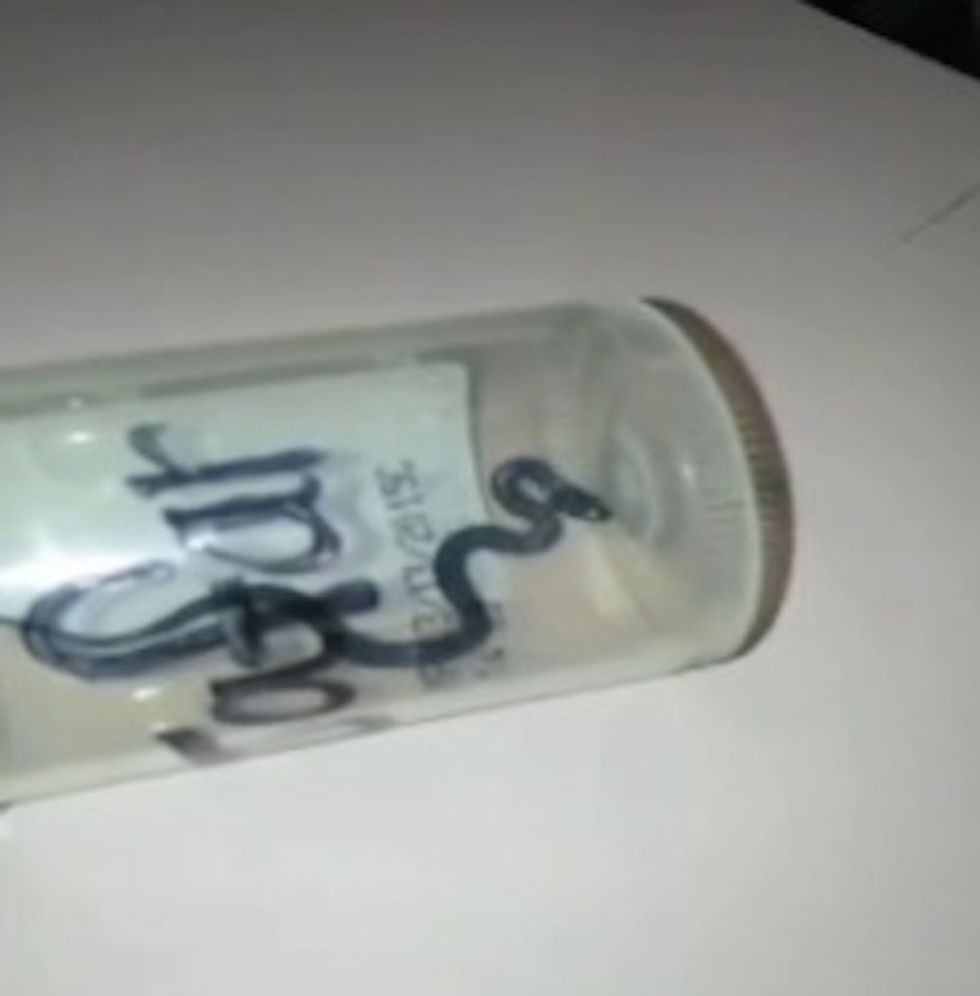 Image source: WFTV-TV
Mitchner said management at the facility didn't want staff to report the incident.
According to WFTV, an anonymous report was phoned to police about a "little baby live snake" in a resident's underwear. The caller also said that facility management "[didn't] want the Health Department to be called."
A police report noted the director of nursing at the facility said the snake must have come in through materials from an outside laundry facility. Mitchner though told the news station the nursing center has had a snake problem for the last two years.
The animal was identified as a three-inch-long ringneck snake, which is not poisonous. These snakes typically grow to be six to 10 inches long.
WFTV reported that the nursing center called in a pest management company, which it said found no evidence of a snake infestation.
Watch WFTV's report with footage of the live snake in a jar:
When the news station went to the facility to ask about the snake situation, officials closed the door in the reporter's face.