A dump truck driver in Saudi Arabia made a costly mistake by forgetting to do one very important task before hitting the road.
A video uploaded to YouTube on Sunday by Mohamed Qutteineh shows a dump truck barreling down a highway — with its trailer up.
Car horns blaring to get the truck driver's attention soundly failed, as you can see below.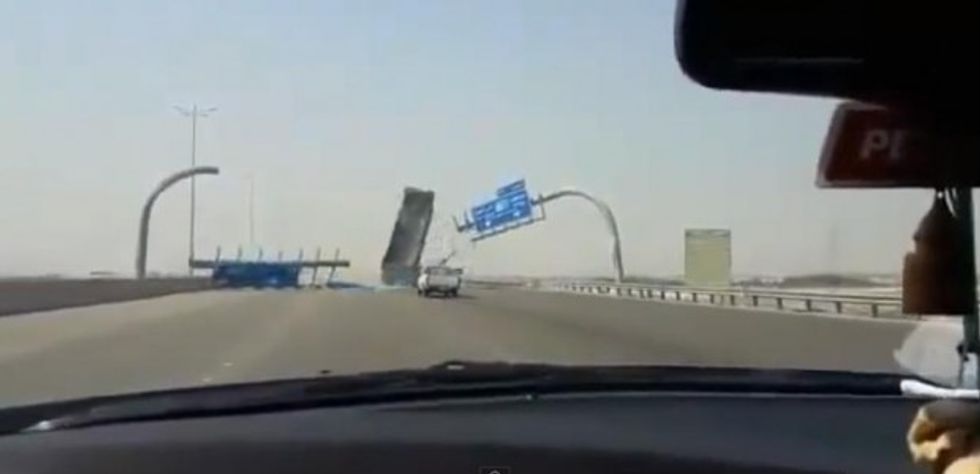 Image source: YouTube
The YouTube video description offered no other details, such as whether there were any injuries or where and when the incident took place. However, as the Huffington Post pointed out, one thing is for certain.
Saudi Arabia's going to need a new sign.
(H/T: Mashable)
–
Follow Jon Street (@JonStreet) on Twitter