BIRMINGHAM, Mich. (AP) -- Officials say a Chevrolet Camaro used in promotions for pizza chain Papa John's was among three vehicles stolen during a Detroit-area event showcasing classic cars.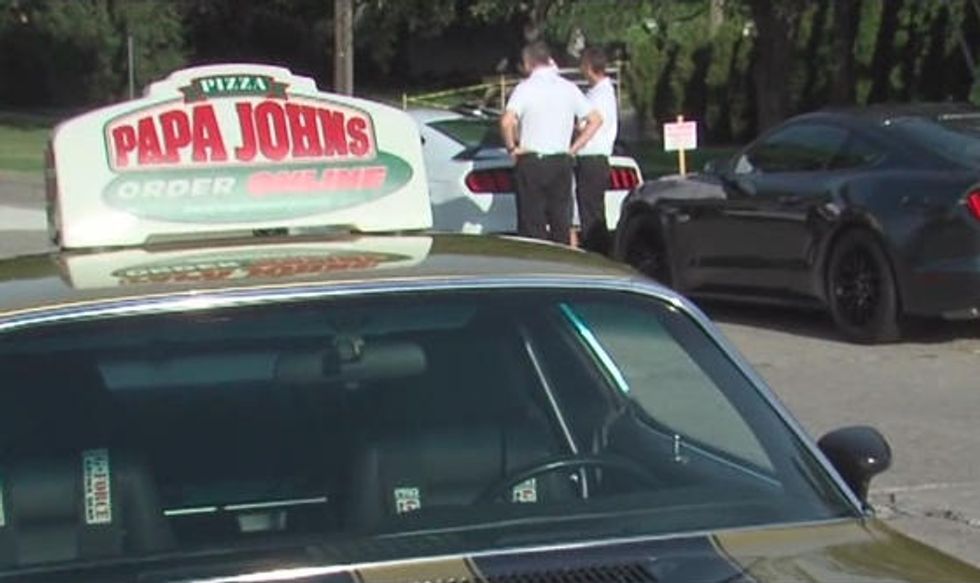 Image source: WXYZ-TV
Police Sgt. Cassandra Lewis tells the Detroit News authorities are investigating after the 1971 Camaro Z28 owned by the Louisville, Kentucky-based pizza company was reported missing Sunday morning from the Woodward Dream Cruise event in Oakland County.
Papa John's spokesman Bob Kraut tells The Associated Press founder John Schnatter is "distraught" over the theft.
Schnatter sold the gold-and-black car decades ago to help save his father's tavern in Indiana, leading to the start of what would become Papa John's. In 2009, after years of searching, Schnatter bought it back.
Kraut says the vehicle was on display at the Dream Cruise, an event that draws hundreds of thousands of people each year.
The newspaper reports two other cars were stolen.